Restaurants
Indian restaurant cursed with 'Entourage' poster closes, but poster will live on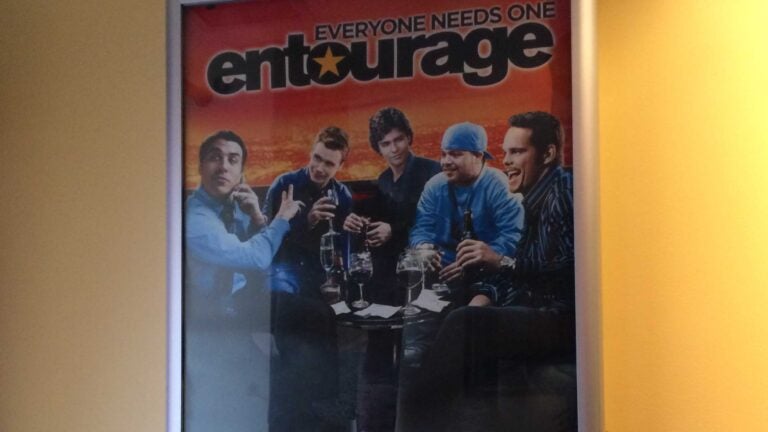 Last year, Boston.com wrote about the tale of India Castle, a Cambridge restaurant that was stuck with an old Entourage poster for years on end. A local TV representative had locked the poster for the bro-tastic HBO show in a case on the wall, promised to pay, and left without providing a key, never to return again.
On Monday, India Castle closed down, and its interior is set for a major renovation.
But the Entourage poster will not go away so easily.
Lesley St. Germain, an attorney for McDermott, Quilty & Miller, said the new owners "got a kick" out of the poster's history and now plan to keep it as a piece of memorabilia in their office.
"If it's possible, they would certainly like to keep it," St. Germain said. "It's a great talking point."
The restaurant is set to undergo a "full renovation" under new owners Pamela and Christopher Willis, who plan to transform the spot into a rustic Italian place named Pammy's. As part of that renovation, Vinny Chase, Ari Gold, and the rest of the gang will be removed from their odd resting place at the restaurant's entrance, St. Germain said.
"At this point, there's no plan to incorporate the poster into the atmosphere or decor of the new restaurant," she said.
But if—and it's a costly if—the poster can be removed intact, "they certainly want to keep it," St. Germain said. "It's an interesting piece of history at the location."