Restaurants
Noma, rated the world's best restaurant, is closing its doors. Here's why.
The Copenhagen chef René Redzepi says fine dining at the highest level, with its grueling hours and intense workplace culture, has hit a breaking point: "It's unsustainable."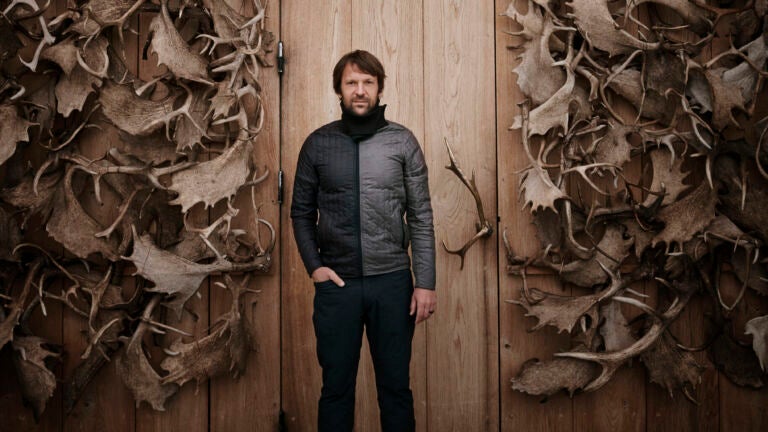 Since opening two decades ago, Noma — the Copenhagen, Denmark, restaurant currently serving grilled reindeer heart on a bed of fresh pine, and saffron ice cream in a beeswax bowl — has transformed fine dining. A new global class of gastro tourists schedules first-class flights and entire vacations around the privilege of paying at least $500 per person for its multicourse tasting menu.
Noma has repeatedly topped lists of the world's best restaurants, and its creator, René Redzepi, has been hailed as his era's most brilliant and influential chef.
Nevertheless, Redzepi told The New York Times, the restaurant will close for regular service at the end of 2024.
Noma will become a full-time food laboratory, developing new dishes and products for its e-commerce operation, Noma Projects, and the dining rooms will be open only for periodic pop-ups. His role will become something closer to chief creative officer than chef.
This move is likely to send shock waves through the culinary world. To put it in soccer terms: Imagine that Manchester United decided to close Old Trafford stadium to fans, though the team would continue to play.
The decision comes as Noma and many other elite restaurants are facing scrutiny of their treatment of the workers, many of them paid poorly or not at all, who produce and serve these exquisite dishes. The style of fine dining that Noma helped create and promote around the globe — wildly innovative, labor-intensive and vastly expensive — may be undergoing a sustainability crisis.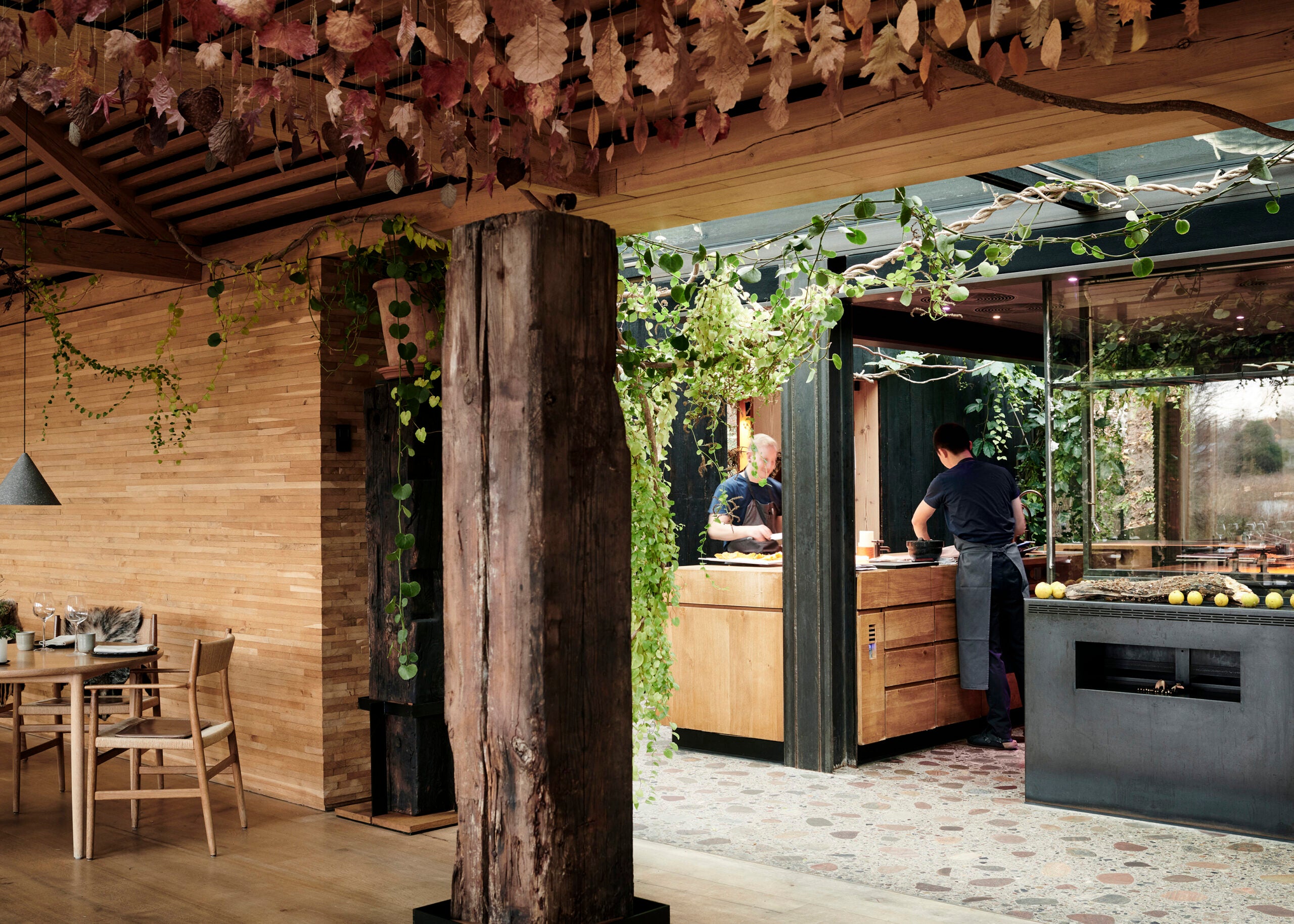 Redzepi, who has long acknowledged that grueling hours are required to produce the restaurant's cuisine, said that the math of compensating nearly 100 employees fairly, while maintaining high standards, at prices that the market will bear, is not workable.
"We have to completely rethink the industry," he said. "This is simply too hard, and we have to work in a different way."
Chef David Kinch, who last week closed his three-Michelin-starred restaurant Manresa, in Los Gatos, California, said, "the last 30 years were a gilded age," when ambitious restaurants multiplied and became less formal and more exciting. His casual restaurants will remain open, but he said fine dining was no longer something he wanted to do himself, or to inflict on his staff, calling the work "backbreaking."
"Fine dining is at a crossroads, and there have to be huge changes," he said. "The whole industry realizes that, but they do not know how it's going to come out."
Finnish chef Kim Mikkola, who worked at Noma for four years, said that fine dining, like diamonds, ballet and other elite pursuits, often has abuse built into it.
"Everything luxetarian is built on somebody's back; somebody has to pay," he said.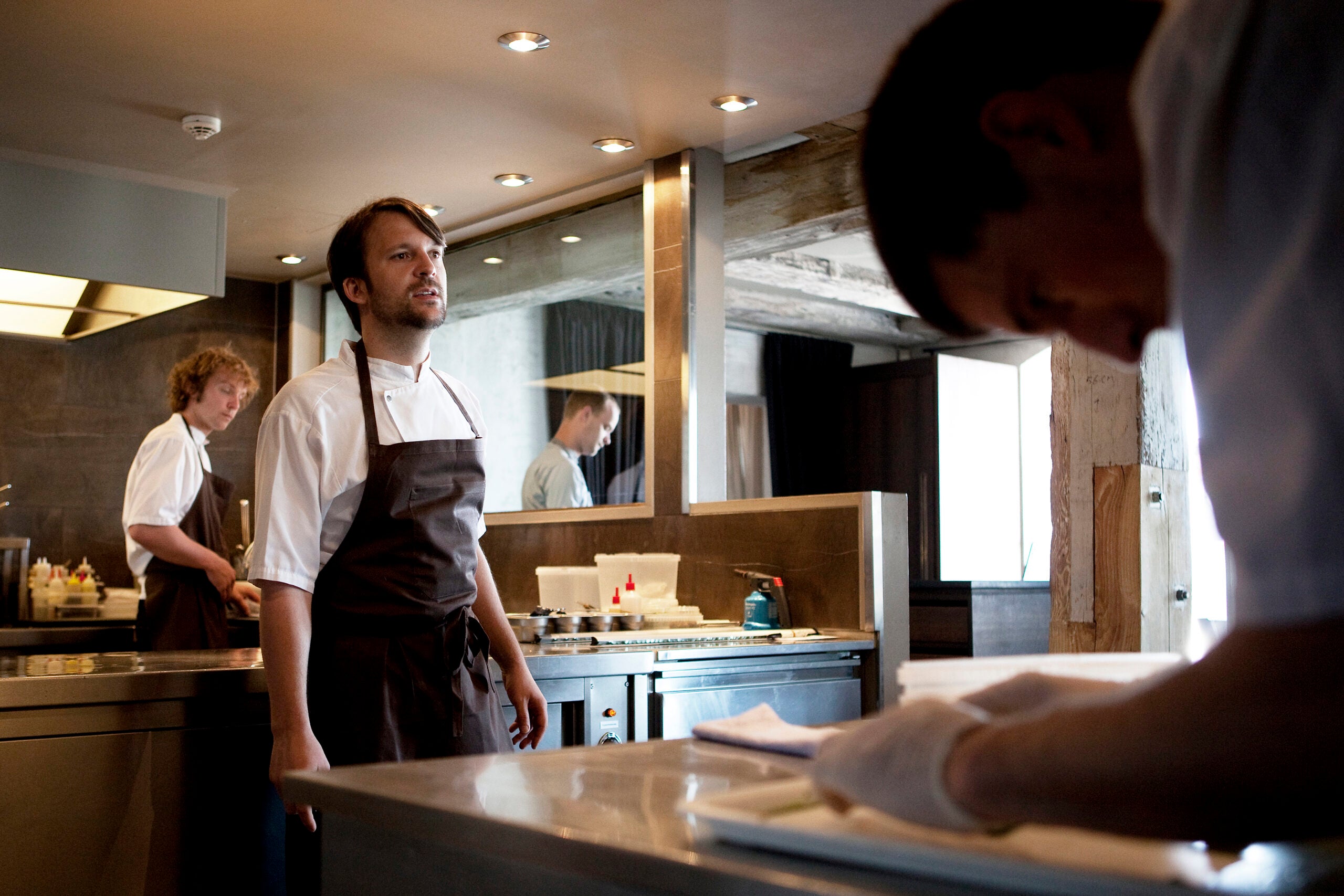 Mikkola, who is building a chain of sustainable, equitably run fried-chicken sandwich shops, KotKot, said he values the artistry he learned at Noma. "Do we want to tell everyone not to have great experiences, to just eat potatoes?" he said. "Absolutely not. That's the dilemma."
Creativity and its costs
As the human cost of the industry comes under scrutiny, Redzepi's headaches have multiplied, with media reporting and online activism critical of Noma's treatment of foreign workers and reliance on unpaid interns. In October, Noma began paying its interns, adding at least $50,000 to its monthly labor costs.
In the past two years, Redzepi and his staff also scaled their last remaining mountaintop, receiving a third Michelin star, and for a record-breaking fifth time, Noma topped the influential World's 50 Best Restaurants list, making it ineligible for future wins.
Redzepi denied that any of those factors prompted the decision to close Noma's doors. Instead, he said, operating at the high level that has earned Noma international adulation had long felt untenable. But until the COVID pandemic kept him at home, he said, he had never stopped working long enough to question whether the whole business model might be broken.
For the past decade, Redzepi, 45, has been on a rather public spiritual journey, embracing therapy, coaching and walking meditation in order to exorcise the famously rageful, mercurial and workaholic young chef he was when he opened Noma in 2003. He said that process brought him to this breaking point.
"It's unsustainable," he said of the modern fine-dining model that he helped create. "Financially and emotionally, as an employer and as a human being, it just doesn't work."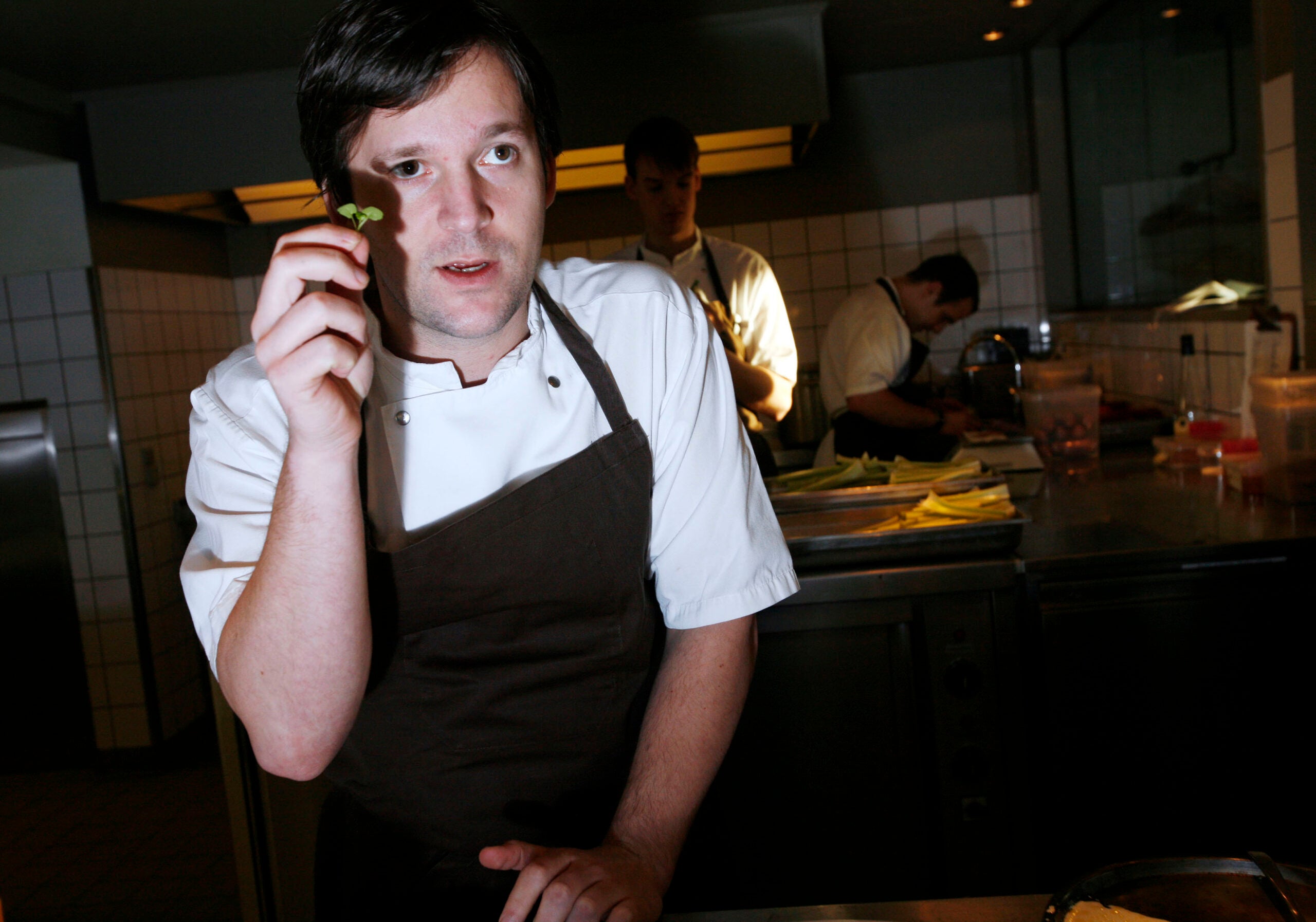 A newly empowered generation of workers has begun pushing back against that model, often using social media to call out employers. The Willows Inn, in Washington state, run by Noma-trained chef Blaine Wetzel, closed in November, after a 2021 Times report on systemic abuse and harassment; top destinations like Blue Hill at Stone Barns and Eleven Madison Park have faced media investigations into working conditions. Recent films and TV series like "The Menu," "Boiling Point" and "The Bear" have brought the image of armies of harried young chefs, silently wielding tweezers in service to a chef-auteur, into popular culture.
In a 2015 essay, Redzepi admitted to bullying his staff verbally and physically, and has often acknowledged that his efforts to be a calmer, kinder leader have not been fully successful.
"In an ideal restaurant, employees could work four days a week, feel empowered and safe and creative," Redzepi said. "The problem is how to pay them enough to afford children, a car and a house in the suburbs."
Redzepi's reputation was built on his challenges to fine-dining tradition, most famously discarding imported delicacies such as French foie gras and Italian truffles in favor of local and foraged ingredients such as spruce tips, 2-year-old carrots and duck brains. The cooking style became known as New Nordic, and swept all of Scandinavia into a new status as an elite culinary destination.
Scores of chefs have moved to Denmark to study Redzepi's work, then spread his style to other countries; having a Noma pedigree opens doors and investors' wallets all over the world, several alumni said. Frequent keynote speeches at food summits have elevated Redzepi to the role of global visionary. He has been knighted by the queen of Denmark, and published a book on leadership with the Nelson Mandela Foundation.
But the kitchen culture at Noma did not always live up to the ideals it projected. In interviews, dozens of people who worked at Noma between 2008 and 2021 said that 16-hour workdays have long been routine, even for unpaid workers.
A Noma spokesperson replied, "While our industry has been characterized by long working hours, this is something we at Noma constantly work to improve."
An intern's life
Noma's internship program has also served as a way for Noma to shore up its labor force, supplying 20 to 30 full-time workers ("stagiaires" is the traditional French term) who do much of the painstaking labor — hand-peeling walnuts and separating lavender leaves from stems — that defines Noma's food and aesthetic.
Until last October, the program provided only a work visa. However, being able to say, "I staged at Noma" is a priceless culinary credential. For that reason alone, most of the alumni interviewed said that an internship at Noma is worth the expense, the exhaustion and the stress.
Namrata Hegde, 26, had just graduated from culinary school in Hyderabad, India, when she was chosen as an intern in 2017. Knowing nothing about Noma except that many called it the best restaurant in the world, she flew to Copenhagen to live and work at her own expense for three months.
For most of that time, Hegde said, her sole job was to produce fruit-leather beetles, starting with a thick jam of black fruit and silicone stencils with insect parts carved out. Another intern taught her how to spread the jam evenly, monitor the drying process, then use tweezers to assemble the head, thorax, abdomen and wings. Hegde repeated the process until she had 120 perfect specimens; each diner was served a single beetle in a wooden box.
She said the experience taught her to be quick, quiet and organized, but little about cooking. "I didn't expect that I would use my knife only a couple of times a day," she said, "or that I would be told I didn't need my tasting spoon because there was nothing to taste."
Hegde said she was required to work in silence by the junior chefs she assisted (Redzepi was rarely in the kitchen where she worked), and was specifically forbidden to laugh.
"I thought an internship was about me learning, as well about contributing to Noma's success," she said. "I don't believe that kind of toxic work environment is necessary."
The Noma spokesperson said that all restaurant workers are expected to perform repetitive tasks, and that Hegde's account "does not reflect our workplace or the experience we wish for our interns or anyone on our team."
The fact that exploitation and abuse in kitchens persist, even in protective societies like Denmark's, has recently been highlighted by Danish activist Lisa Lind Dunbar, an industry veteran in Copenhagen (who has not worked at Noma).
She and a dozen other people said a code of loyalty among Noma alumni, including chefs at many of Copenhagen's top restaurants, makes it impossible for workers at those restaurants to speak out about working conditions, sexual harassment and other problems.
"It's a Mafia mentality, and he is the don," she said of Redzepi. "No one defies him publicly or privately."
The Noma spokesperson responded, "That is not something we recognize as accurate." She also said that he has long acknowledged these systemic problems, and worked to change them.
But Dunbar said Redzepi had two decades to do that. "He hasn't tried enough," she said.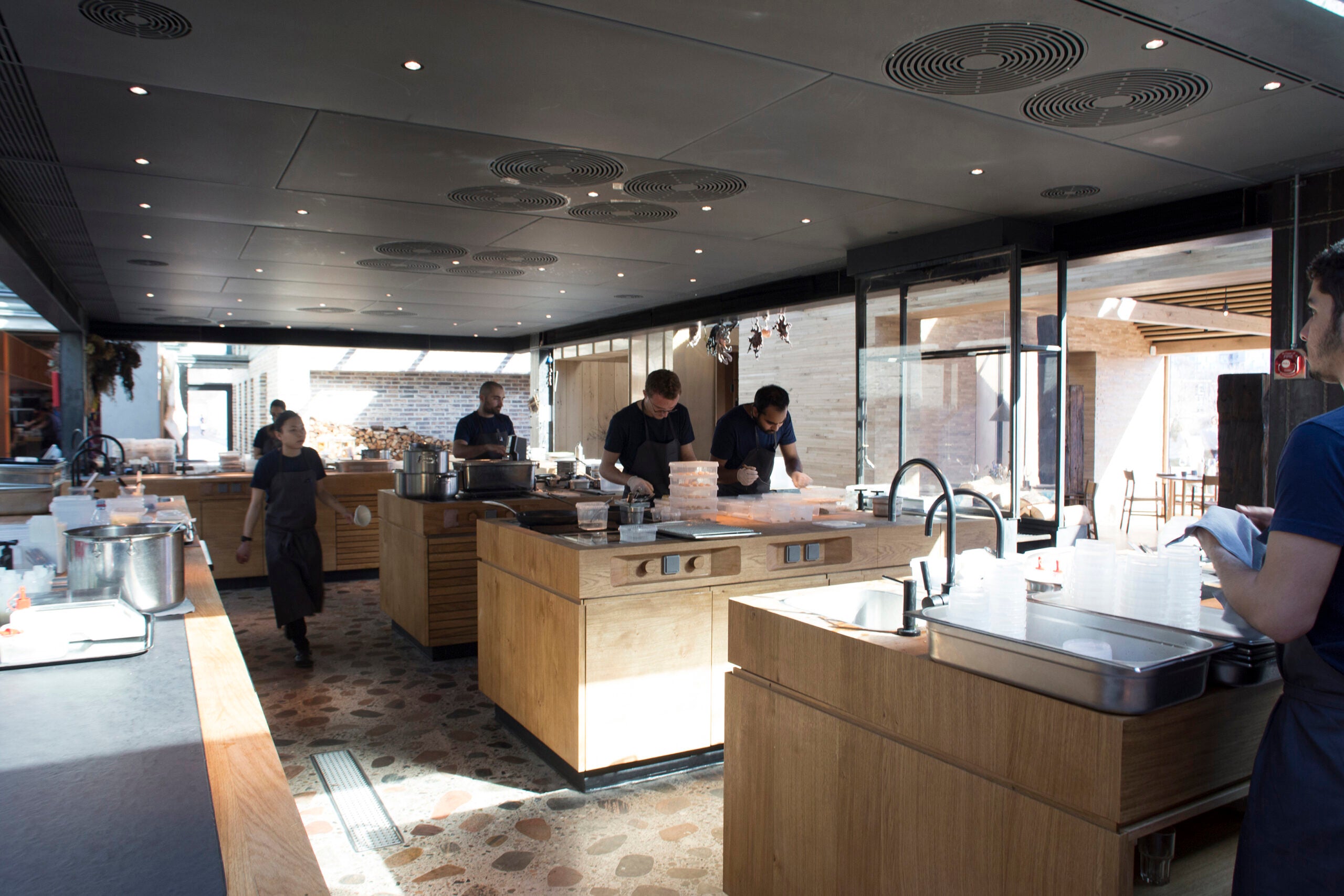 Ending the 'production line'
So what will become of the Noma brand?
Redzepi said it has not made him wealthy, because his commitment to high-quality ingredients and flawless execution is so costly. He declined to provide specifics, but according to public records, he is a majority owner of Noma, and part owner of multiple popular ventures run by Noma alumni.
Opening satellite restaurants around the world, as many chefs have done to increase revenue, would not solve the problem, he said. "I have been offered countless blank checks in Qatar. It doesn't entice me."
Redzepi, who has been cooking professionally since age 15, said he had long wanted out of the "production line" aspect of restaurant cooking. He said advance commitments and building Noma Projects — including a new production facility, with 60 to 70 full-time employees — are the reason the change will not take effect for nearly two years.
"I hope we can prove to the world that you can grow old and be creative and have fun in the industry," he said. "Instead of hard, grueling, low-paid work under poor management conditions that wears people out."
This article originally appeared in The New York Times.