Schools
Incoming Boston University professor talks about the time she impersonated another woman online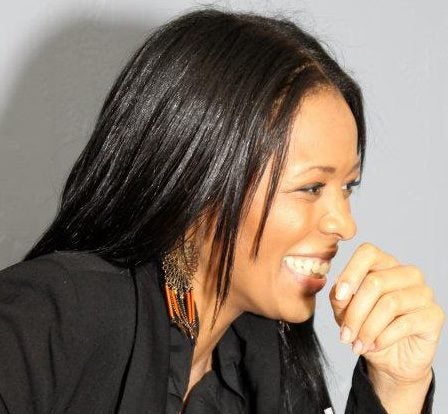 Incoming Boston University sociology professor Saida Grundy was convicted of a misdemeanor in 2008 after she made a fake account for another woman on an adult website. Grundy was a graduate student at the University of Michigan at the time.
Grundy first gained widespread attention this month because of tweets in which she called white, college-aged males a "problem population.'' She's most recently <a href="been in the news due to comments she posted on a Facebook thread in February, when she argued with a woman who'd been sexually assaulted.
In a statement to Boston.com, Grundy said: "When this incident occurred I was 24, and exercised the poor judgment of a heartbroken 24 year old. I took accountability then as I do now. I hold true to the lessons learned, and my life has since moved on.''
Boston.com obtained court records and the police report, which give this account:
In December 2007, Grundy created a fake account on adult website Fling.com. The account profile depicted a woman who was dating a man with whom Grundy had also been involved. Grundy got photos of the woman, who lived in Charlottesville, Virginia, from the man's email account.
The Virginia woman discovered the fake account in her name in June 2008. She called her local police, who then contacted law enforcement in Ann Arbor, Michigan.
In their report, police wrote that Grundy told them, "This was a jealous thing regarding another man.''
Grundy was charged with felony counts of identity theft and using computers to commit a crime. She was also charged with a misdemeanor count of malicious use of a telecommunications service.
She eventually pleaded guilty to the misdemeanor count in exchange for the dismissal of the felonies. Her probation ended in June 2009.
The 2008 conviction won't have any bearing on Grundy's employment at BU, according to the university's senior vice president of external affairs Steve Burgay.
"A number of years ago, when she was a student at the University of Michigan, Dr. Grundy made a mistake,'' Burgay told Boston.com.
"She admitted the mistake, accepted the consequences, and brought closure to that case,'' he continued. "Eight years later, we do not see any reason to reopen it.''