Schools
After a tough year of suicides on campus, MIT aims to improve mental health culture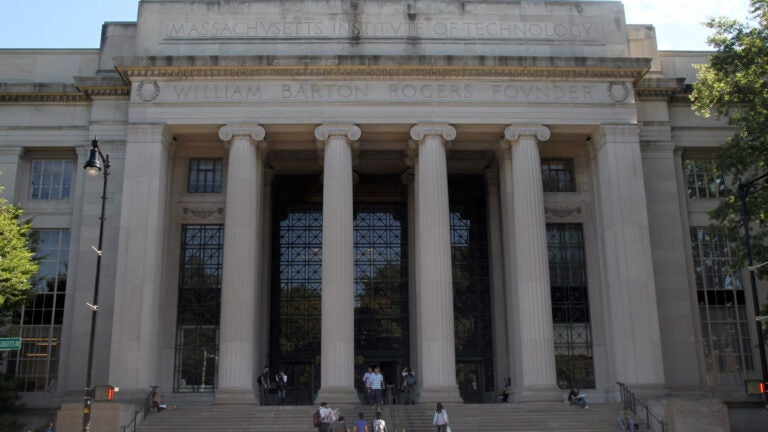 This year, the Massachusetts Institute of Technology would like to become known more for its hijinx than for hardship.
The ultra-competitive science and technology school is famous for its absurd pranks and hacks, which have included placing fire trucks and police cars on the campus' Great Dome. But MIT also has a darker legacy of students suffering from debilitating levels of stress. After four students committed suicide last year, the university has lightened homework loads and bolstered mental health support services in an attempt to prevent further tragedy.
Mental health advocates say it's too early to tell whether the measures are working because school has been out of session. And even though MIT's suicide rate is above the national average, there's no proven link between academic stress and suicide, said Victor Schwartz, medical director of the JED Foundation, which works with colleges to help them prevent suicides.
Recent graduate Zach Casas said overtired and overworked students often don't seek out adequate support. But he found that when he did open up, his peers were there to help him.
"If you need help, all you have to do is ask,'' Casas said. "Everyone will struggle at MIT and the only way to get through it is together.''
MIT chancellor Cynthia Barnhart asked professors last spring to lighten the homework load for students, which could amount to nearly 70 hours per week for 12 credits. The university also launched a campaign called "We All Struggle Together,'' to encourage students to be more vocal about the pressures they face.
Schwartz has been in touch with MIT administrators in the past few months about how to better coordinate care between the existing services on campus, a problem many universities have, he said. MIT declined to comment for this story.
After a tragedy, people will often say the entire system has failed, Schwartz said. When people are feeling anxious and hopeless, he said, they want those in charge to immediately fix the problem.
"There's an argument for being deliberate, not just implementing 100 different programs because under pressure to make it all better,'' he said. "The system responding in an impulsive way makes everyone even more anxious, but I think MIT is being quite thoughtful.''
The good news is, many students use the services the school already has in place. MIT's Mental Health and Counseling Services center sees nearly 15 percent of the student body each year, and about 35 percent of a class will have received services by the time they graduate, according to the school's website. Nationally, about one in 10 students visit their college counseling centers.
While the counseling center provides individual and group therapy, students also have the option to attend Student Support Services (known around campus as S-cubed). The S3 staff is made up of academic administrators who help students sort out any academic or personal issues they're dealing with.
"Being a student at MIT can sometimes feel like drinking from a fire hose and Student Support Services is here to help you manage the water pressure,'' the site says. "Whether you are struggling with a pset [problem set] because of something going on in your life, you feel too ill to take an exam, you are considering taking time away from the Institute, or you just don't know who to talk to, we can help.''
During the past decade, MIT's suicide rate was 10.2 per 100,000 students, compared to the national average of between 6.5 and 7.5 suicides per 100,000 students. A Boston Globe analysis of public records found that MIT's rate has been even higher in the past five years, with 12.5 suicides per 100,000 students.
Suicide rates are increasing nationwide. From 2000 to 2013, the rate increased from 10.4 suicides per 100,000 to 12.6, according to the Centers for Disease Control and Prevention.
The suicide statistics should be considered in the context of MIT's demographics, Schwartz said. More than a quarter of the undergraduate population is made up of students with Asian backgrounds, and there are a large number of graduate students, two demographic groups that have higher rates of suicidal thoughts than college students in general, according to the American Psychological Association.
Grad students are also less connected to campus, so they might not be as aware of resources on campus, and often live at home or have families of their own, which can add stress, Schwartz said.
"Yes, MIT is a demanding and stressful and competitive place, and I'm not saying that's the greatest thing for people,'' Schwartz said. "But some levels of stress are healthy for people. The high levels of stress is a problem that's not unique to MIT or schools like MIT. Every school should be demanding.''
Related gallery: History of MIT hacks and pranks
[bdc-gallery id="110675″]