Schools
Hank Azaria announced as Tufts commencement speaker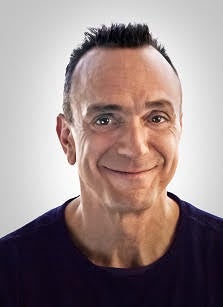 Actor Hank Azaria will be the commencement speaker for the class of 2016 at Tufts University, the school said in a statement Tuesday.
Azaria, whose acting credits includeRay Donovan, The Birdcage, Shattered Glass, and voice work for The Simpsons, completed his degree in drama from Tufts in 1987. In 1999, the university awarded Azaria the Tufts' Light on the Hill Award, the highest award given by current students to alumni.
"Hank Azaria is truly a one-of-a-kind talent whose creativity has given pleasure to millions and demonstrated the power of the dramatic arts in our lives. We are proud to call him a Jumbo,'' Tufts University President Anthony Monaco said in a statement. "We are delighted that he will come back to campus to address our graduates, their families and the university.''
Azaria will receive an honorary doctor of humane letters at the graduation ceremony.
Artist Janet Echelman, who created the aerial sculpture that hung over Boston's Greenway, physician and human rights advocate H. Jack Geiger, entrepreneur Martin Granoff, president emerita of Facing History and Ourselves Margot Stern Strom, and Sonia Manzano, who has played Maria on Sesame Street for over 40 years, will also receive honorary degrees at the May 22 commencement.
Journalist and co-founder of the Huffington Post, Arianna Huffington, will deliver the Class Day speech at the Tufts' Fletcher School on May 21.