Schools
School committee to vote on final Boston Public Schools budget
The final vote comes after two contentious months of protests, petitions and public hearings.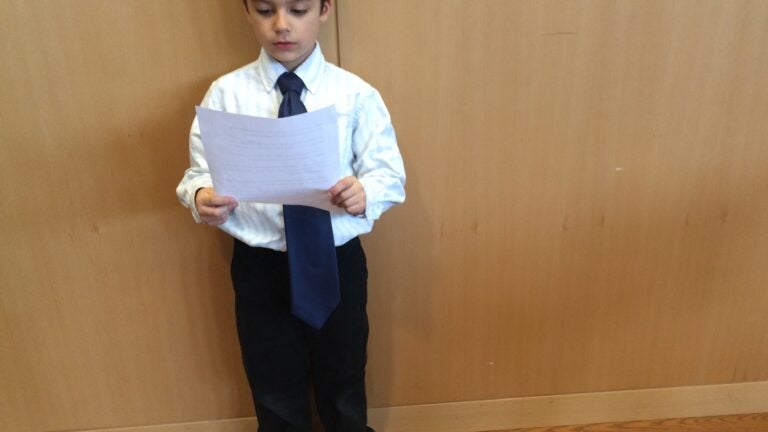 After months of protests, petitions and public hearings, the city's school committee will finally vote on the contentious Boston Public Schools budget Wednesday night.
The proposed budget hasn't changed much since 90 people raised their concerns about the plan at a hearing last week. The district is facing an estimated $32 million shortfall due to rising costs and a decline in state funding, and schools throughout the district could suffer from cuts across the board. In a letter dated Monday, Superintendent Tommy Chang asked the committee to approve the revised budget.
"While our structural deficit means that next year will present some challenges and tradeoffs, we are confident that the proposal represents our values of equity, coherence and innovation," he said in the letter.
Chang pointed out that the latest version differs from the initial February 3 proposal in a few important ways. Most notably, after a massive student walk out earlier this month, $6 million from Chang's long-term investments was reallocated to restore planned cuts to the weighted student funding formula at the district's high schools. But high schools are still facing cuts — especially those with large numbers of special education students.
Boston Public Schools calculates its annual budget based on a "Weighted Student Funding'' model, which allocates dollars to students rather than to programs, buildings or schools. Each student's value varies based on his or her grade level, educational needs and learning challenges. The district will give less money to students with special needs for the upcoming year, which will impact overall school budgets.
The Diploma Plus Program, an alternative education program at Charlestown High School that helps disadvantaged teenagers catch up to their peers, is in danger of being eliminated because the school has a high number of special needs students.
"With a decrease in funding for students with autism and those who are high risk, we still don't have enough money to keep it going with the way the budget stands,'' said Sung-Joon Pai, the program's director.
In his letter, Chang acknowledged the threat to Diploma Plus as one of the remaining concerns, and wrote that finding a way to fund the program was a goal.
"While we have not yet resolved how to do so, we are hopeful that through a combination of private fundraising, staffing choices at Charlestown, and future state revenue we will be able to make it happen," Chang wrote.
Despite making cuts to the formula for special needs students, the district will retain its long-term investments in special education, as well as most of the investment in the K1 early education program, which serves children as young as 4. But instead of adding 300 seats to that program, the district will only add 200. The rest of the $5 million in proposed investments are contingent on state reimbursements for students who attend charter schools.
To accommodate the remaining $32 million deficit, the revised budget includes a $10 million reduction from the transportation budget, which will come in the form of streamlined operations. The district will also cut $13.2 million from its central office's school services, which are activities that take place at school level and are paid for by the central department. These include partnerships with outside organizations, such as City Year, educational programs during school vacation weeks, and the district's early hiring program.
If the school committee approves the budget, it will be sent to city council for a final vote.