Schools
Harvard to bar members of all-male clubs from leading groups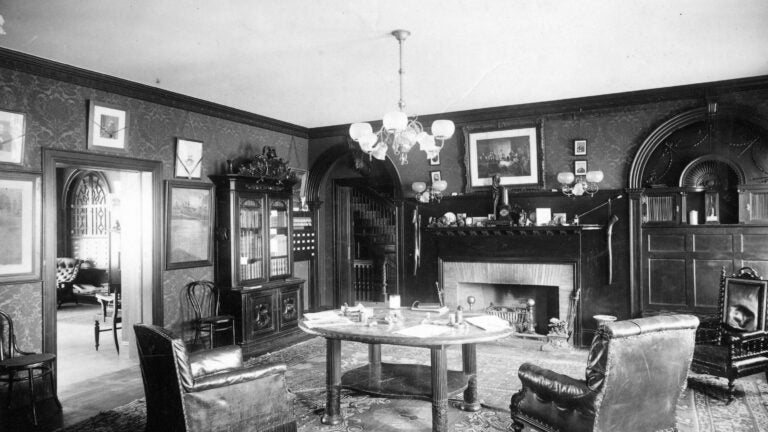 BOSTON (AP) — Students who join Harvard's male-only social clubs won't be able to serve as sports captains or leaders of other campus groups starting in fall 2017.
The new policy, announced Friday by Harvard's first female president, also applies to other unofficial single-gender groups on campus, including fraternities and sororities. Top officials at the university have been pushing those groups to stop excluding students based on gender even though they aren't officially recognized by the school.
Harvard President Drew Faust said in a statement that while the school has opened its doors to women and minorities, the campus culture has lagged behind.
"A truly inclusive community requires that students have the opportunity to participate in the life of the campus free from exclusion on arbitrary grounds," Faust said.
Under the new policy, students who join single-gender groups will also be prohibited from getting the dean's endorsement for scholarships. The rule will apply to all new students starting with the freshman class entering in the fall of 2017. It won't affect the 10,000 undergraduates already on campus or those coming this fall.
Harvard's male-only social groups, known as final clubs, have come under intense scrutiny in recent years. The university reported in March that among female seniors who interacted socially with the clubs, 47 percent had experienced nonconsensual sexual contact. The report accused club members of having a "sense of sexual entitlement."
Under pressure from the school, two clubs have vowed to start admitting women over the past two years. But some have pushed back. Harvard alumni in the Porcellian Club have insisted that sexual assault isn't a problem in their club, and one suggested that allowing women would actually increase the potential for sexual misconduct.
The Porcellian Club, which was founded 225 years ago, has attracted a long roster of notable members over its history, including Theodore Roosevelt and members of his family.
But Harvard's dean for undergraduate students, Rakesh Khurana, said the exclusion of women practiced by final clubs has no place in the 21st century.
"Harvard has a long and complex history of grappling with gender discrimination," Khurana wrote in a statement. "In every era, change has come slowly and often with fierce opposition."
Harvard didn't officially begin admitting women until 1977, when it opened a combined admissions office with Radcliffe College, a school for women that was affiliated with Harvard. The two schools didn't fully merge until 1999.
Harvard hasn't said how it will identify which students are members of the famously secretive final clubs. A university spokeswoman said the school will form a group of faculty, students and administrators to help implement the new policy and to devise enforcement options.
The new sanctions drew criticism from some outside campus. The Foundation for Individual Rights in Education, a free speech group, blasted the move as an attack on freedom of association.
"Outrageously, Harvard has decided that 2016 is the right time to revive the blacklist," Robert Shibley, the group's executive director, said in a statement.
In her announcement of the decision, Harvard's president said she didn't expect the policy to be universally liked.
"Culture change is not easy, and members of our community will inevitably disagree about how to move forward," Faust wrote. "But we have as our touchstone an educational experience in which students of all backgrounds come together, learn from each other, and enjoy the transformational possibilities presented by sustained exposure to difference."