Schools
Jason Rezaian talks about new Harvard fellowship in first interview since being released from Iran prison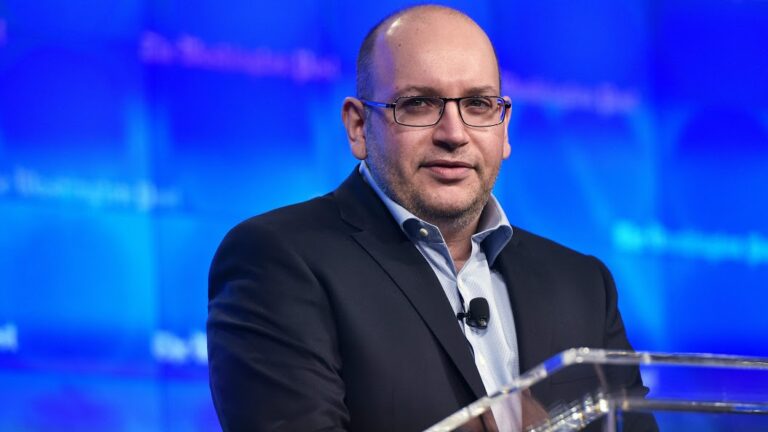 Washington Post reporter Jason Rezaian, who was detained for more than 18 months in Iran, gave his first interview since being freed, ahead of his newest endeavor at Harvard University as a Nieman journalism fellow.
In an interview with The Harvard Gazette, Rezaian, 40, spoke about why he has stayed silent about his experience as a prisoner in Iran.
"I'm planning on how I want to tell my own story," he told the Gazette. "I feel like my situation and my experiences are unique in some ways. I was a journalist thrust into this really bizarre and, in some ways, incredible situation in the midst of the beat that I was covering. So I think unpacking this story is my job to do. I just have felt like it would be better to really process it and discover all the moving pieces before I reveal too much about what it was like."
Rezaian and his wife, Yeganeh Salehi, were arrested in Iran on July 2014. Salehi, an Iranian journalist for The National, was released, but Rezaian was convicted of espionage, and held as a prisoner for 543 days until his release in January.
Since returning back to the U.S., Rezaiain was named a Nieman journalism fellow in April, and he will be studying the evolution of U.S.-Iran relations. Salehi will be also be a fellow at Harvard this fall through the Shorenstein Center on Media, Politics and Public Policy, focusing on challenges facing female journalists in Iran.
"It's the greatest university in the world, and really the greatest program for journalists, so it was an incredible opportunity to be around some really accomplished and varied colleagues from different backgrounds covering different parts of the world and bringing different skills and talents," Rezaiain said. "I'm just really excited to be a part of it. I'm going to try and soak up as much as I can and try to get smarter."
Read the full interview at the Harvard Gazette.