Schools
These are the 10 best public high schools in Massachusetts, according to U.S. News & World Report
Boston Latin School took the No. 1 spot.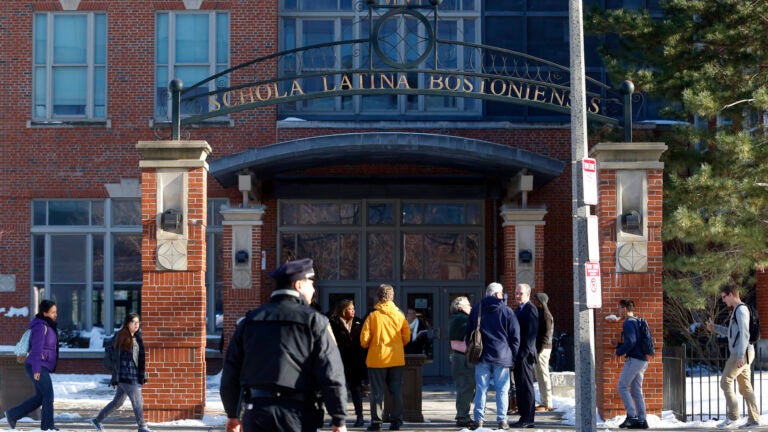 U.S. News & World Report released its annual rankings of the best public high schools in the country on Wednesday, and, once again, a Boston school came in at No. 1 in the Bay State.
For the second year in a row, Boston Latin School was listed as the top high school in Massachusetts. It was also one of only two New England schools that cracked the top 100 in the publication's national ranking.
U.S. News examined more than 20,500 public high schools across the country and assigned the top performing schools gold, silver, or bronze medals, with gold indicating the "greatest level of college readiness."
Three schools from the Boston Public School system were ranked in the top 10 in Massachusetts, all of which were designated gold-medal schools:
Boston Latin School, Boston

Advanced Math and Science Academy Charter School, Marlborough

Mystic Valley Regional Charter School, Malden

Lenox Memorial High School, Lenox

Hopkinton High School, Hopkinton

Boston Latin Academy, Dorchester

Medfield Senior High School, Medfield

Dover-Sherborn Regional High School, Dover

Arlington High School, Arlington

John D. O'Bryant School of Mathematics and Science, Roxbury