Schools
U.S. News & World Report's 2019 best college rankings are out. Here's how New England schools did.
More than a few local institutions got high marks.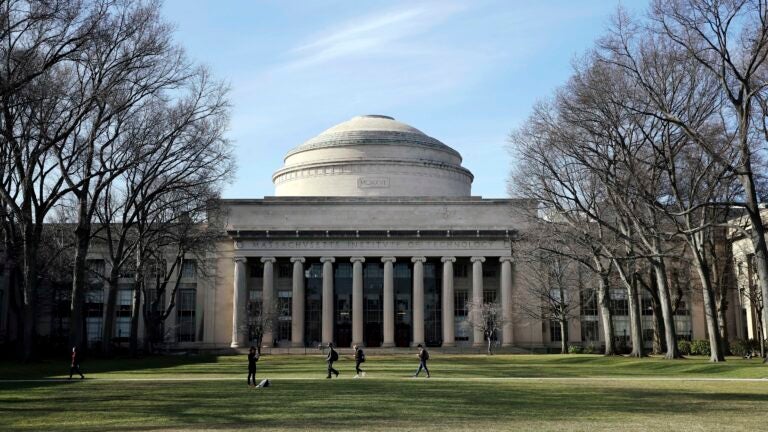 A heads up to high schoolers (and parents) already looking ahead to college admissions: The latest coveted rankings of the top schools in the country are out today.
U.S. News and World Report released its 2019 Best Colleges rankings on Monday, and once again, more than a few New England institutions got high marks. Harvard University took the No. 2 among National Universities, coming in behind Princeton, which has held the top-most position on the list for the last eight years. Massachusetts Institute of Technology tied for third this year (up from splitting the No. 5 spot last year), sharing the ranking with Columbia University, University of Chicago, and Yale.
For the sorting of the best National Liberal Arts Colleges, a Massachusetts school maintained its rule in the No. 1 spot. Williams College held the top spot for the 16th year in a row, and Amherst College came in second. Wellesley College tied for third in the category with Pennsylvania's Swarthmore, while Bowdoin and Middlebury shared fifth place with Carleton and Pomona.
In the publication's rankings of the top public schools in the country, University of Massachusetts-Amherst tied for 26th, up from sharing the 29th spot last year.
U.S. News evaluated all of the schools using "up to 16 measures of academic quality," updating their metrics this year to give student outcomes the most weight (35 percent) and eliminating acceptance rates from methodology altogether.
"A university is not successful if it does not graduate its students, which is why the Best Colleges rankings place the greatest value on outcomes, including graduation and retention rates," said Robert Morse, chief data strategist at U.S. News said in a statement. "By including social mobility indicators, U.S. News is further recognizing colleges that serve all of their students, regardless of economic status."
Here's a look at how New England schools fared in the two primary categories for 2019.
Best National Universities
Top five:
1. Princeton University (NJ)
2. Harvard University (MA)
3. Columbia University (NY) (tie)
3. Massachusetts Institute of Technology (tie)
3. University of Chicago (tie)
3. Yale University (CT) (tie)
New England schools in the rest of the top 100
12. Dartmouth College (NH)
14. Brown University (RI)
27. Tufts University (MA)
35. Brandeis University (MA)
38. Boston College (MA)
42. Boston University (MA)
44. Northeastern University (MA)
59. Worcester Polytechnic Institute (MA)
63. University of Connecticut
66. Clark University (MA)
70. University of Massachusetts — Amherst (MA)
96. University of Vermont (VT)
Best National Liberal Arts Colleges
Top five
1. Williams College (MA)
2. Amherst College (MA)
3. Swarthmore College (PA) (tie)
3. Wellesley College (MA) (tie)
5. Bowdoin College (ME) (tie)
5. Carleton College (MN) (tie)
5. Middlebury College (VT) (tie)
5. Pomona College (CA) (tie)
New England schools in the rest of the top 100
11. Smith College (MA)
18. Colby College (ME)
18. Wesleyan University (CT)
22. Bates College (ME)
30. Mount Holyoke College (MA)
35. College of the Holy Cross (MA)
46. Connecticut College (CT)
46. Trinity College (CT)
86. Wheaton College (MA)
95. Bennington College (VT)
95. College of the Atlantic (ME)
95. St. Anselm College (NH)