Schools
These New England high schools made the top 100 in U.S. News & World Report's 2019 national rankings of public schools
Only two schools from the region cracked the top 100 overall.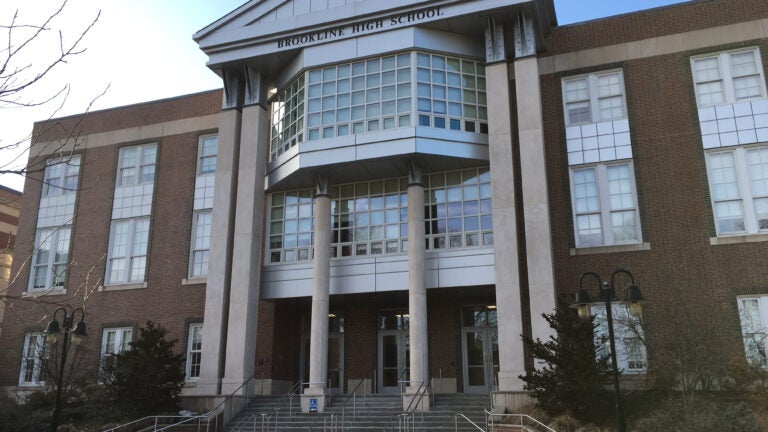 U.S. News & World Report released its annual rankings of the best public high schools in the country on Tuesday, and this year only two New England schools cracked the top 100 nationally.
The Maine School of Science and Mathematics in Limestone came in at No. 2 behind Academic Magnet High School in North Charleston, South Carolina, and Boston Latin School was at No. 33 on the list.
The publication evaluated more than 23,000 schools from around the country for this year's rankings. U.S. News also used an updated methodology of six factors to produce the new classifications: college readiness, reading and math proficiency, reading and math performance, underserved student performance, college curriculum breadth, and graduation rates.
 "We enhanced the methodology to provide an even more comprehensive ranking that is easier to understand and, therefore, more useful to parents and educators," Robert Morse, chief data strategist at U.S. News, said in a statement. "Now, each school's score correlates to its national percentile – a school with a score of 70 is in the 70th percentile and ranks higher than 70% of schools. Going forward, this methodology will allow for intuitive comparisons of a school's performance year after year."
Texas had the most schools (three) in the top 20, followed by Arizona, and California. In addition to the best overall national and individual statewide rankings, U.S. News ranked the best charter, best magnet, and best STEM (science, technology, engineering, and math) schools. This year, 22 New England schools made it into the top 100 in at least one of the four ranking categories.
Best high schools
2. Maine School of Science and Mathematics, Limestone, Maine
33. Boston Latin School, Boston, Massachusetts
Best charter schools
26. Academy for Science and Design (ASD), Nashua, New Hampshire
40. Advanced Math and Science Academy Charter School, Marlborough, Massachusetts
54. Sturgis Charter Public School, Hyannis, Massachusetts
70. Achievement First Hartford Academy Inc., Hartford, Connecticut
Best magnet schools
2. Maine School of Science and Mathematics, Limestone, Maine
70. Connecticut IB Academy, East Hartford, Connecticut
83. Academy of Aerospace and Engineering, Windsor, Connecticut
Best STEM schools
30. Brookline High School, Brookline, Massachusetts
37. Lexington High School, Lexington, Massachusetts
38. Wellesley High School, Wellesley, Massachusetts
39. Acton-Boxborough Regional High School, Acton, Massachusetts
43. Wayland High School, Wayland, Massachusetts
49. Darien High School, Darien, Connecticut
60. Westford Academy, Westford, Massachusetts
61. Sharon High School, Sharon, Massachusetts
65. Weston High School, Weston, Connecticut
69. Winchester High School, Winchester, Massachusetts
72. Academy for Science and Design (ASD), Nashua, New Hampshire
75. Staples High School, Westport, Connecticut
76. Belmont High School, Belmont, Massachusetts
95. Newton South High School, Newton Centre, Massachusetts
100. Avon High School, Avon, Massachusetts