Schools
How high schools in the Boston area stack up in the latest rankings from U.S. News & World Report
A Boston school took the No. 1 spot.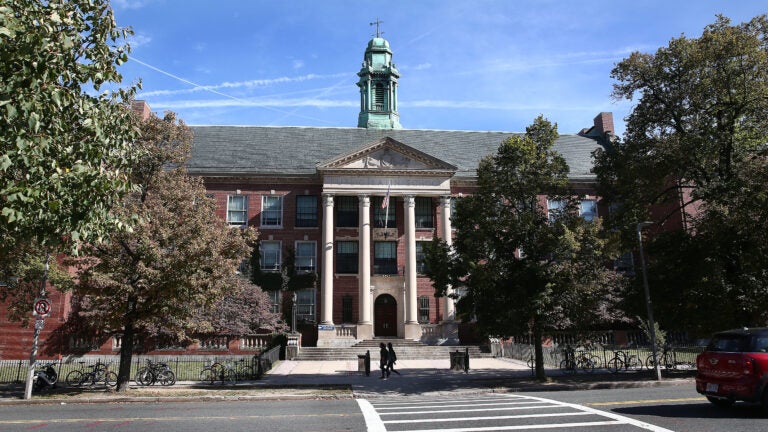 U.S. News & World Report has delved into the next layer of high school rankings, breaking down the top schools in metro areas across the country.
Greater Boston was one of 933 metro areas examined for the new standings, released Wednesday by the publication. U.S. News evaluated 218 public high schools in the Boston metro area, applying the same methodology from its national rankings — looking at college readiness, reading and math proficiency, reading and math performance, underserved student performance, college curriculum breadth, and graduation rates.
"We've heard from students, parents and school officials that they're interested in seeing how their school compares with others in the community," Robert Morse, chief data strategist at U.S. News, said in a statement. "With these new rankings, residents in more than 900 metro areas nationwide can see which local schools are succeeding at educating and graduating their students."   
According to U.S. News, a school's spot in the metro standings corresponds to its national ranking.
Here's how high schools in and around Boston stacked up in the top 25 spots:
Boston Latin School

Advanced Math and Science Academy Charter School, Marlborough

Lexington High School

Boston Latin Academy

Hopkinton High School

Dover-Sherborn Regional High School

Belmont High School

Manchester Essex Regional High School, Manchester-by-the-Sea

Mystic Valley Regional Charter School, Malden

John D. O'Bryant School of Mathematics and Science, Roxbury

Westwood High School

Wayland High School

Winchester High School

Pioneer Charter School of Science, Everett

Wellesley High School

Medfield Senior High School

Weston High School

Norwell High School

Community Charter School of Cambridge

Medway High School

Arlington High School

Needham High School

Newton North High School

Newton South High School

Acton-Boxborough Regional High School, Acton