Schools
These are the 10 best public high schools in Massachusetts, according to U.S. News & World Report
Two Boston schools made the cut.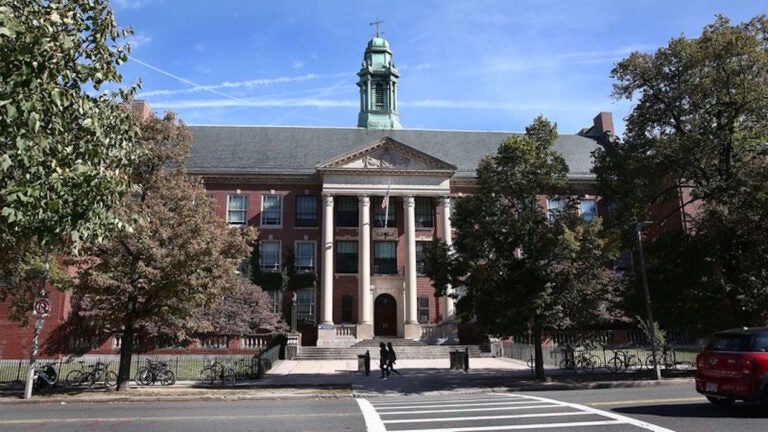 The annual rankings of the best public high schools in the country were released Tuesday by U.S. News & World Report, and, once again, a Boston institution was named the best in Massachusetts.
For the fourth consecutive year, Boston Latin School was ranked as the No. 1 public school in Massachusetts. It was also the only Massachusetts school that made the cut for the top 100 schools nationwide, coming in at No. 37. 
This year, another school from the Boston Public School system cracked into the top 10 in Massachusetts. The John D. O'Bryant School of Mathematics and Science in Roxbury was placed at No. 10 in 2020, up from No. 12 in 2019. Boston Latin Academy, meanwhile, fell from fifth in 2019 to 12th in this year's state rankings.
Evaluating more than 17,700 public high schools nationwide, U.S. News found Massachusetts was a "leading performer" in the 2020 rankings, with 49.6 percent of the Bay State's eligible high schools placing in the top 25 percent of the rankings — the highest proportion of any state. California came in second overall with 40.9 percent, and Connecticut in third with 40.1 percent. 
To evaluate the schools, the publication focused on six factors in its methodology: college readiness, reading and math proficiency, reading and math performance, underserved student performance, college curriculum breadth, and graduation rates.
"The Best High Schools rankings provide the most comprehensive, data-based information on nearly every public high school in the country," Anita Narayan, managing editor of Education at U.S. News, said in a statement. "Families can use this information to see how their local schools compare on graduation rates and state assessments, as well as academic performance by students who are traditionally underserved — those who are black, Hispanic or from low-income households."
Below, the top 10 public schools in Massachusetts according to U.S. News:
Boston Latin School, Boston

Sturgis Charter Public School, Hyannis

Hopkinton High School, Hopkinton

Advanced Math and Science Academy Charter School, Marlborough

Dover-Sherborn Regional High School, Dover

Mystic Valley Regional Charter School, Malden

Lexington High School, Lexington

Weston High School, Weston

Belmont High School, Belmont

John D. O'Bryant School of Mathematics and Science, Roxbury