Schools
Harvard, MIT file lawsuit to block Trump administration move to expel international students if college classes are online
"We believe that the ICE order is bad public policy, and we believe that it is illegal."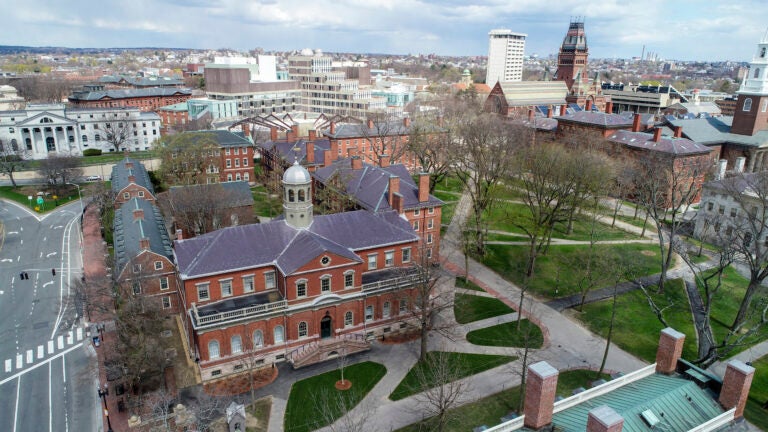 Harvard University and the Massachusetts Institute of Technology filed a lawsuit Wednesday against the Department of Homeland Security and U.S. Immigration and Customs Enforcement, seeking to block the move by the Trump administration to ban international students from being in the United States if the college classes they are enrolled in are only online. 
New guidelines were released to colleges on Tuesday by ICE, outlining that international students would be required to take at least some of the classes in person in order to stay in the country and that new visas will not be issued to students enrolled in programs that are entirely online. Even if a college is offering a mix of in-person and online courses, international students would be barred from taking all their classes online. 
The move by the Trump administration comes as colleges and universities have been announcing their plans to safely offer classes for fall instruction amid the COVID-19 pandemic. 
The new guidelines were issued Tuesday after both Harvard and MIT announced their plans for the fall semester.
Harvard announced that only first year students would be allowed to live on campus and that all classes will be online, while MIT said only seniors will be invited to be on campus, with those on campus the only students participating in in-person instruction.
"The order came down without notice — its cruelty surpassed only by its recklessness," Harvard President Lawrence Bacow said in a statement obtained by the Crimson. "We believe that the ICE order is bad public policy, and we believe that it is illegal."
The Cambridge institutions aren't the only ones taking action against the federal measures. 
Massachusetts Attorney General Maura Healey called the new guidelines a "cruel and illegal" attempt to "stir up uncertainty and punish immigrants."
"Our state is home to thousands of international students who shouldn't fear deportation or health risks in order to get an education," she said. "We will sue."
Not on my watch. This is just another cruel (& illegal) attempt by the Trump Admin & ICE to stir up uncertainty & punish immigrants. Our state is home to thousands of international students who shouldn't fear deportation or health risks in order to get an education. We will sue. https://t.co/1PQz86ZckV

— Maura Healey (@MassAGO) July 7, 2020
Asked about the changes at a Tuesday press conference, Republican Governor Charlie Baker called the move to bar international students by ICE "premature."
"People ought to make the decisions they need to make at the time they need to make them with the best information they have," he said, according to the Boston Herald. "I think this one was a little premature."
In the lawsuit, Harvard and MIT say the actions by ICE have thrown their institutions into "chaos." The move leaves hundreds of thousands of international students "just weeks" from the start of the fall semester with no educational options within the U.S., noting that for many returning to their home countries to participate in online learning is "is impossible, impracticable, prohibitively expensive, and/or dangerous."
The schools argued that the move also places universities in the "untenable situation" of either continuing with "carefully calibrated" plans for fall instruction or attempting to provide in-person classes "despite the grave risk to public health and safety that such a change would entail."
"By all appearances, ICE's decision reflects an effort by the federal government to force universities to reopen in-person classes, which would require housing students in densely packed residential halls, notwithstanding the universities' judgment that it is neither safe nor educationally advisable to do so, and to force such a reopening when neither the students nor the universities have sufficient time to react to or address the additional risks to the health and safety of their communities," the schools wrote. "The effect — and perhaps even the goal — is to create as much chaos for universities and international students as possible."
In his statement, Bacow said Harvard is committed to resuming in-person instruction, but only when it is safe to do so. 
"Until that time comes, we will not stand by to see our international students' dreams extinguished by a deeply misguided order," he wrote. "We owe it to them to stand up and to fight — and we will."
Information from the Associated Press was used in this report.