Schools
Read: Boston Teachers Union releases statement on decision to delay phased-in school reopening
"Highest need students and families are our top priority right now."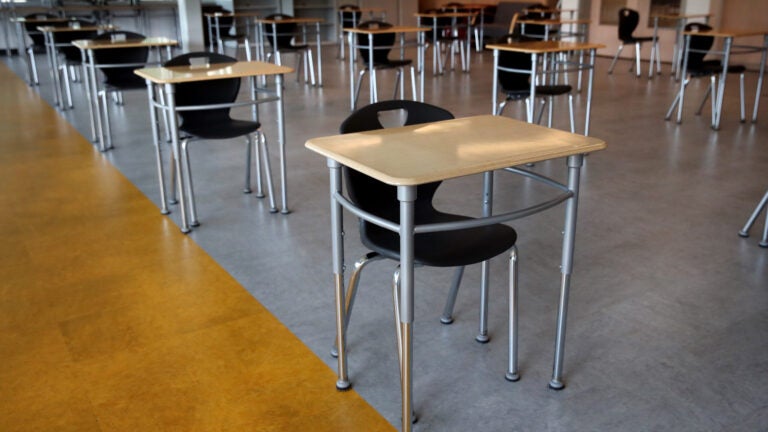 Boston Public Schools and city officials announced Wednesday the district will push back the next phase of launching in-person learning as the city's coronavirus positivity rate jumped to 4.1 percent.
Boston Teachers Union President Jessica Tang released a statement regarding the decision:
In light of the positivity rate exceeding 4%, consistent with and in part resulting from troubling statewide and national trends in COVID-19 spread, we support the postponement of broadening in-person learning within the Boston Public Schools that the Mayor announced today.

Meanwhile, highest need students and families are our top priority right now – and we are in active dialogue with the Boston Public Schools to ensure we have the appropriate staffing in place to support those students and families, without violating the safety guidelines and agreement that the district and city themselves previously proposed and which was jointly agreed upon.

While the safety agreements agreed to by the City of Boston, BPHC, and the BTU make in-person work optional effective tomorrow and until the rates go below 4%, we do expect many educators will be opting to work in-person – despite the increasing risks – in order to support our highest need students while we work with stakeholders to establish a framework for safe, rational scheduling.

We are disappointed that recommendations we had previously put forward to establish a contingency plan for this scenario had not previously been adopted by BPS, despite educators putting forward many solutions to ensure we had scheduling plans in place in the event positivity rates exceed 4% as they now have.

Absent making immediate adjustments to reduce the number of non-essential staff entering school buildings, we are deeply concerned at this hour that the status quo and current approach may needlessly put thousands of staff and students in harm's way, as we have seen multiple confirmed positive cases in the last four days.

Air quality tests must be released and independent facility inspections should be conducted right away before buildings are declared safe. Providing this critical air quality data is a matter of safety for the educators, parents, and students entering the buildings, and we are advocating for that data to be available as soon as possible and for that data to inform key decisions moving forward.

We are advocating to BPS that we work together to ensure staffing is designed and aligned in ways that minimizes the safety risk to students, educators, and the community, by taking an intentional approach to prioritizing essential staff going into buildings and minimizing non-essential staff.

That plan needs to be formalized quickly to bring certainty, sustainability, and safety to our schools, to parents, to educators, to students, and to the community.