Schools
Read: Boston Teachers Union releases statement on district's decision to shift entirely to remote learning
"These difficult decisions and recent developments are the direct result of a failed White House response to the pandemic."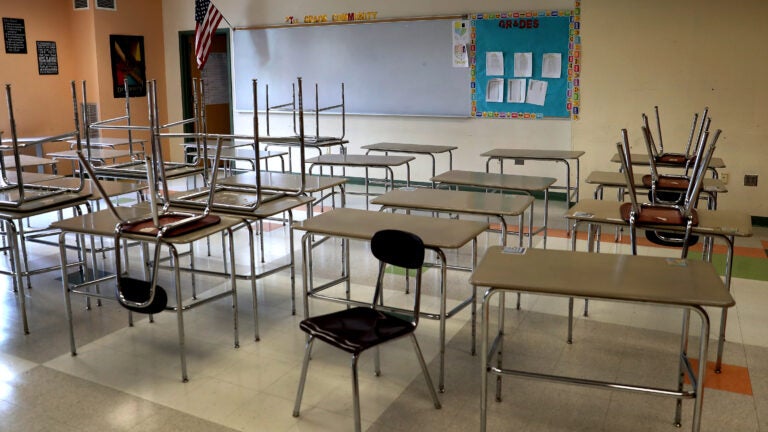 The Boston Teachers Union has backed the decision by Boston Public Schools announced Wednesday to suspend all in-person learning beginning Thursday as the citywide coronavirus positivity rate continues to climb.
The move means all students, including the district's highest needs children and teens who had been attending classes in person two days a week, will now learn remotely until officials see a decline in the public health metrics used to track virus spread.
The positivity rate, which reflects the number of people who tested positive for the virus out of the total number of tests conducted, hit 5.7 percent as of Oct. 17, city data shows.
The Boston Teachers Union released a statement supporting the decision Wednesday:
The BTU supports the decision to switch to all-remote learning in light of the troubling increase in COVID positivity rates announced today. However, we remain very concerned about the impact on the learning experience of high-needs students. We continue to advocate for a safe and sustainable plan that safely provides the additional services that many of our special education, EL and other students continue to need. We look forward to working with the Boston Public Schools to establish a sustainable, improved and safe plan that centers high-needs students both during this work-remote phase, and for when positivity rates come down.

Parents deserve as much predictability as possible for the next set of scenarios, and we think there is an opportunity by working together – and with educators and families having a voice at the table – for the system to achieve more predictability for students, families and educators.

We also feel that these difficult decisions and recent developments are the direct result of a failed White House response to the pandemic. To keep students and communities safe and to get our public schools the resources we need to recover from this public health disaster, we encourage everyone to vote for Joe Biden and Kamala Harris on or before November 3. Our nation needs a new President who will lead a federal plan to combat COVID-19, not just in our schools, but in all of our communities across the country.
The union was slated to hold a physically-distanced press conference at 4 p.m. Wednesday, which will also be streamed live on Facebook.
Take our poll on the decision to suspend in-person learning below: