Schools
Boston schools suspends partnership with nonprofit, launches probe amid student allegations of emotional manipulation
The cofounder and director of Youth on Board said the organization stands by "the quality and integrity of our program and we welcome any outside investigation."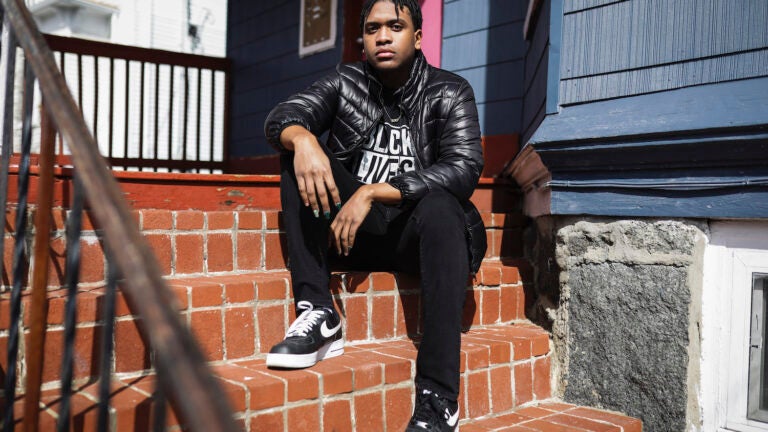 Boston Public Schools suspended a partnership with a youth advocacy nonprofit organization on Monday after resignations from students formerly on the Boston Student Advisory Council last week raised allegations surrounding the conduct and counseling practices of the organization's staff.
Now, the district also plans to launch an outside probe into the allegations involving Youth on Board, which had helped lead the BSAC — a student union with members elected from across city high schools — alongside BPS, according to The Boston Globe.
Students have alleged YOB staff were emotionally manipulative and often pressured them into participating in group counseling sessions known as "Re-evaluation Counseling," a controversial counseling method sometimes referred to as RC, where students would share personal experiences and emotions. Some have said they felt their privacy was not respected during the meetings.
"The partnership with Youth on Board and work with all YOB staff involvement is on hold pending an outside investigation," the school system said in a statement to the Globe.
Approximately a dozen of the 49 students that serve on the BSAC had resigned their positions as of Saturday over the allegations, including Khymani James, a Boston Latin Academy senior who also stepped down from his role as student representative on the Boston School Committee.
Students who remained on the BSAC on Sunday called for the resignation of Jenny Sazama, a cofounder and director of YOB, as a BSAC co-leader. Students who resigned criticized Sazama for the counseling sessions and alleged she set the BSAC's policy agenda and significantly edited public statements on behalf of the BSAC, according to the Globe.
James told the newspaper on Monday he was "pleased to hear that BPS is taking the necessary steps forward and hope that it won't stop there."
"BPS, along with everyone else, must understand that this was never just about YOB's partnership and the (Re-evaluation Counseling) cult," James said. "This is also about student voice being stifled, and that must end when adults are willing to relinquish nearly all of their power to young people and entrust them with it."
Sazama maintained earlier on Monday, before the district's decision to suspend its relationship with YOB was announced, that "optional gatherings" are offered to students every two weeks "as a basis for providing emotional support to students through supportive listening." Students can only attend if they and a parent sign a permission slip.
In a statement, she told Boston.com that students were "not compelled in any way to attend" and that student information shared at sessions is "held in strictest confidence."
Sazama also said that the class was not re-evaluation co-counseling and that participants were not part of RC.
"The purpose of Wellness Wednesdays is peer support among students," she said. "There is no other purpose, and the staff of BSAC and Youth on Board regret if there was any other impact."
On Tuesday, Sazama said in a statement shared with a reporter over text message that YOB stands by "the quality and integrity of our program and we welcome any outside investigation."
"The Peer Support Group is an optional resource that has been made available to BSAC students through the Youth on Board partnership since around 2006," BPS said in a statement to the Globe Monday. "While the Peer Support Group model is loosely based in the theory and practice of Re-Evaluation Counseling (RC), it is not RC. The Peer Support Group is rooted in restorative justice and social emotional learning practices. In its basic form, the practice simply consists of two people taking turns listening to each other and is not clinical counseling."
Sam Draisen, a Boston Latin Academy student who is a BSAC member, said school officials announced the suspension and the investigation to students on Monday night, according to the Globe.
"It is good that the district is suspending that partnership, but that cannot be the final step," he said. "Now we need to focus on reform and find a new fiscal partner to provide the services that the district can't handle. Many good adult staff members are employed by YOB, and they are very important and should still be a part of BSAC."
Get Boston.com's browser alerts:
Enable breaking news notifications straight to your internet browser.