Schools
More students have been chronically absent this year than in prior years, state data shows
Officials are considering a grant program to help districts with higher numbers of chronically absent students.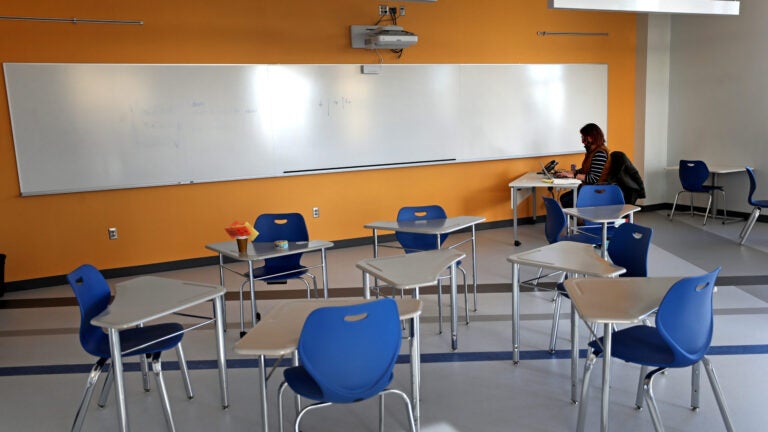 In a school year marred by the COVID-19 pandemic, more students have been chronically absent compared to prior years.
State data shows that for the 2020-2021 school year through March, 17 percent of students were labeled "chronically absent," meaning they missed more than 10 percent of school. For the 2019-2020 school year, 13 percent of students were chronically absent. The year before that it was 12.9 percent.
(See your district or school statistics on the state's website.)
"Absenteeism is one of the challenges that has prompted the (state Department of Elementary and Secondary Education) to urge and require school districts to provide in-person learning," Colleen Quinn, a spokesperson for the Executive Office of Education, told State House News Service in a statement. "While school committees set policies related to attendance, and parents and school districts have the primary responsibility for attendance of individual students, the Department recognizes chronic absenteeism as an important element of all school districts' accountability measurements, and uses the data in combination with other indicators to make determinations as to which school districts need more assistance and involvement from DESE."
Being chronically absent from school isn't just about missing lessons — schools also serve as a way to monitor potential problems at home.
Following the death of David Almond, a 14-year-old from Fall River with an intellectual disability, the state is considering a grant program to help districts that have high levels of chronically absent students, according to MassLive.
David was found unresponsive in his home following a 911 call on Oct. 21. A teacher had previously reported David and his brother absent from virtual classes to the state Department of Children and Families, but the department reportedly stopped investigating after the boys' father's girlfriend, Jaclyn Marie Coleman, 26, told them the boys had been attending remote school. The brothers were allegedly suffering from neglect, and Coleman and their father, John Almond, 33, have been charged with murder and other charges.
"Such a grant would such a grant program would help school districts hire additional staff to more quickly follow up on student absences and establish programs to reduce the levels of absenteeism," Jeffrey Riley, the state's commissioner of elementary and secondary education, told state lawmakers earlier this week.
Get Boston.com's browser alerts:
Enable breaking news notifications straight to your internet browser.