Schools
Here's what we know about the federal complaint against Wellesley's virtual event for students of color
"[W]e have come to unequivocally affirm the importance of 'affinity spaces.'"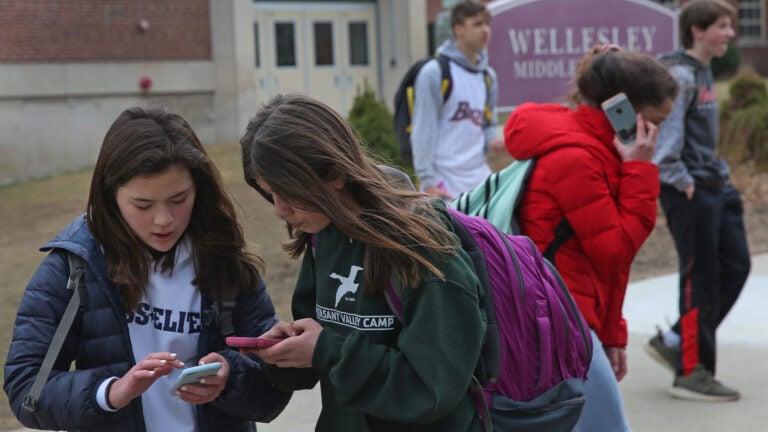 In March, following the Atlanta spa shootings that left six Asian women dead, Wellesley Public Schools held a virtual event for Asian and Asian American students, as well as all students of color, to process events, noting it was not the space for white students. Now, the district is facing heat after a newly-formed conservative education group filed a federal civil rights complaint alleging racial discrimination.
Washington, D.C.-based Parents Defending Education submitted the complaint to the Department of Education on May 12 and attached a teacher email and district statement as evidence.
What happened in Wellesley
The virtual event was hosted on March 18 by Wellesley Public Schools's Office of Diversity, Equity and Inclusion. It was billed as a "Healing Space for Asian and Asian American students (grades 6-12), faculty/staff, and others in the BIPOC (Black, Indigenous, People of Color) community who wish to process recent events."
An unidentified teacher sent an email with the Zoom link and wrote: "Note: This is a safe space for our Asian/Asian-American and Students of Color, *not* for students who identify only as White. If you identify as White, and need help to process recent events, please know I'm here for you as well as your guidance counselors. If you need to know why this is not for White students, please ask me!"
According to The Swellesley Report, the email and a blog post criticizing the teacher and district were quickly circulated widely.
The following afternoon, the district posted a letter noting the importance of broad-based community dialogues while explaining and defending its use of "affinity spaces" to have certain conversations.
"[W]e have come to unequivocally affirm the importance of 'affinity spaces,' where members of historically-marginalized groups can come together in a spirit of mutual support and understanding of shared experiences," the letter reads. "The district has benefited from the feedback provided through these conversations, which members of these groups might not otherwise feel comfortable sharing in broader dialogue sessions."
The letter, signed by Wellesley Superintendent Dr. David Lussier, two principals, and the director of diversity, equity, and inclusion, acknowledged that some community members have been uncomfortable with a practice they perceive to be discriminatory.
"It's important to note that affinity spaces are not discriminatory," they wrote. "Hosting affinity spaces is part of a long-term, evidence-based district strategy that amplifies student and faculty voices on various issues, and enhances their sense of belonging."
As reported by the Boston Globe, the district also said in a statement that no students were turned away from the event and the invitation was "imperfectly stated," only meant to clarify who the space was really for.
About the complaint
The complaint, sent by Parents Defending Education President Nicole Neilly, alleges discrimination based on race, color, or national origin, and calls into question the district's ability to receive federal funding.
"As the Department of Education is no doubt aware, segregation on the basis of race raises concerns that Wellesley Public Schools has received federal funds in violation of Title VI of the Civil Rights Act of 1964, which declares that 'no person in the United States shall, on the ground of race, color, or national origin, be excluded from participation in, be denied the benefits of, or be subjected to discrimination under any program or activity receiving Federal financial assistance," she wrote.
Neilly wrote that her organization made the complaint "as an interested third-party organization that opposes racial discrimination and political indoctrination in America's schools."
On its website, Parents Defending Education identifies itself as a "national grassroots organization working to reclaim our schools from activists imposing harmful agendas" and promote "the restoration of a healthy, non-political education for our kids."
The complaint is likely to go nowhere, the Globe reports, because presidential administrations have broad discretion over which complaints are deeply investigated.
Lauren Sampson, a staff attorney with Lawyers for Civil Rights in Boston, told the Globe that the complaint is the latest in a long tradition of some conservatives trying to use the tools of the civil rights movement against itself.
"To claim that what's at stake here is an attack on white students is an affront to the civil rights laws they are quoting," Sampson told the Globe. "We want districts and governments to innovate and to try to do better without having to think, 'Gosh, now I'm going to be subject to this allegation that we're not doing enough for the white students.'"
Newsletter Signup
Stay up to date on all the latest news from Boston.com