Schools
Boston School Committee unanimously votes to consider socioeconomic background in all exam school admissions
"Tonight is one more step towards our goal of creating more equitable policy as we strive to become an antiracist school district."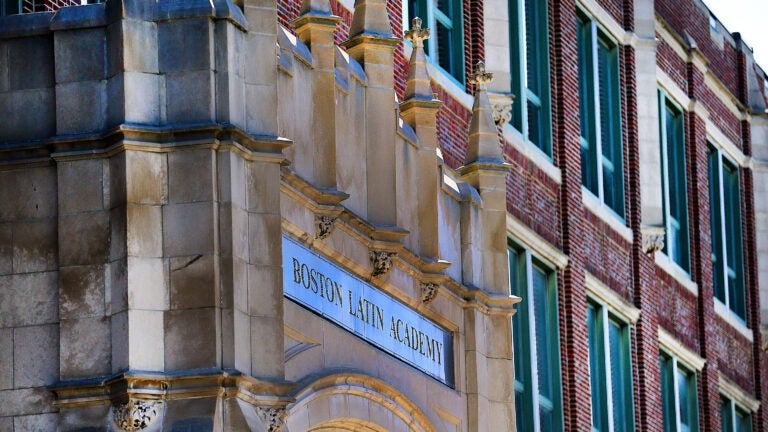 It's official, Boston's exam schools will consider socioeconomic background in 100% of admissions decisions.
At a June 14 meeting, the Boston School Committee voted unanimously to approve the district's proposed plan to reform admissions policies for Boston's three exam schools: the Boston Latin School, Boston Latin Academy, and O'Bryant School of Mathematics and Science. Superintendent Brenda Cassellius shared her rationale for sticking with the original Exam Schools Admissions Task Force recommendation.
"What's being considered tonight is a huge step forward, especially for students who don't have access to exam schools through no fault of their own," she said. "Tonight is one more step towards our goal of creating more equitable policy as we strive to become an antiracist school district. …Holding out for a perfect solution could lose this moment and instead of moving us forward could inadvertently stall our momentum and set us back."
The admissions plan breaks down into who is eligible and who is invited.
For the 2022-23 school year, eligibility is based entirely on at least a B average GPA and grades from certain subjects for two terms of sixth and eighth grade; an exam is not required. For the 2023-24 school year and beyond, eligibility is 70% based on the same requirements plus grades from certain subjects for the final term of fifth and seventh grade, and 30% on an assessment in ELA and math. Students living in Boston Housing authority units, experiencing homelessness, or those in the care of the Department of Children and Families receive an extra 15 points, and students attending a school where 40% or more students are from economically disadvantaged families get an extra 10 points.
Beginning with the 2022-23 school year, all invitations will be allocated using straight rank within eight socioeconomic tiers, with each tier receiving approximately the same number of invitations. The tier with the lowest socioeconomic score will go first in each round.
School Committee Exam Schools Admissions Presentation | July 14, 2021 by Julia Taliesin on Scribd
A little background
The district was considering two plans before the meeting, but the superintendent only proposed the 100% option. The other called for 80% of seats to be granted partly on socioeconomic background, using the proposed tier system, and 20% be reserved for those who rank in the highest percentiles regardless of the tier system.
The process of reforming exam school admissions has been fraught with controversy and diverse opinions. In October, at the recommendation of an exam school admissions working group, the School Committee suspended the exam requirement for the 2021-22 school year. Admissions decisions were to be based instead on grades, 2019 MCAS scores, and students' zip codes ranked by median household income – students from the lowest income zip codes got first choice of school.
The initial policy faced a failed challenge in court, brought forward by the Boston Parent Coalition for Academic Excellence Corp, and the parties returned to court last week as parents sought to reopen the case, The Boston Globe reported.
Data shows the move did increase diversity, the Globe reported. Admission offers sent to Black applicants rose from 18% last year to 24%, and from 24% to 28% for Latino applicants. In contrast, offers sent to white applicants decreased from 33% to 26%, and from 21% to 16% for Asian applicants.
Diverse opinions
Public comment lasted over two hours, and residents shared varied opinions on the proposed reforms. Boston resident Jenny Xie expressed dismay with the approved plan, asking why her bilingual children that live in Brighton don't get extra points.
"You talk about fairness and justice but your actions totally neglect Asian American students in this process," she said through a Cantonese interpreter. "You shouldn't treat hard-working students this way; this is not a way to encourage them to work hard and achieve what they want."
Boston City Councilors Ricardo Arroyo and Julia Mejia, as well as State Rep. Russell Holmes and Boston Teachers Union President Jessica Tang, supported the 100% plan during public comment.
"All of those kids that are not a part of those 20% are working hard as well, it is a hard job to get past food insecurity, housing insecurity, the gun violence, the health issues," Holmes said. "So many of us achieve in spite of, not because of, and so many folks have gotten in because of. …It's always the right time to do what is right, and opportunity is certainly not distributed equally, although talent is distributed equally, across race, gender, and ethnicity."
Newsletter Signup
Stay up to date on all the latest news from Boston.com