Schools
Boston School Committee members would be elected under proposal from city councilors
"For too long, we have not had a voice in deciding who represents our parents, our teachers, and our children when it comes to designing the future of our school district."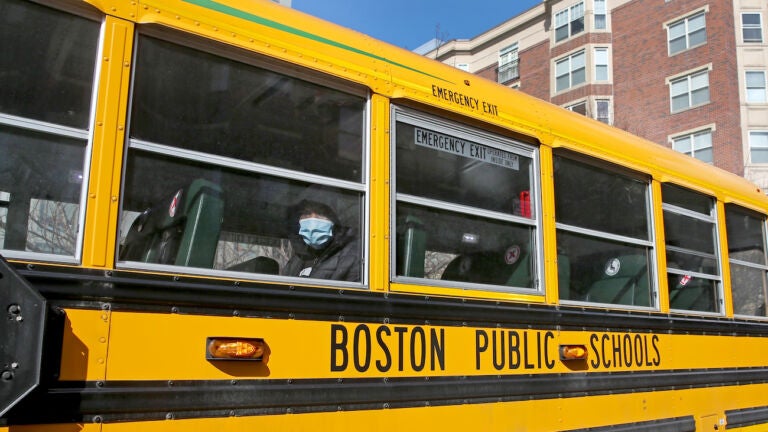 Two city councilors plan to put forth this week a home rule petition that, if passed and supported by state lawmakers, would make the Boston School Committee a fully-elected body by 2026.
Councilors Ricardo Arroyo and Julia Mejia are slated to introduce their proposal at Wednesday's City Council meeting.
They say that an elected board — whose seven members are currently appointed by the mayor (a non-voting student member from the Boston Student Advisory Council also serves) — would provide better representation of city residents in the district's affairs and restore public confidence in the system's decision-making process.
"I believe an elected Boston School Committee will lead to greater community input and accountability," Arroyo said in a statement. "I believe the residents of Boston are fully capable of deciding for themselves who should sit on the Boston School Committee and ensuring that those who do honor the best interests of our BPS families and stakeholders."
For over two centuries, the committee was made up of elected members, until 1989 when voters narrowly passed an advisory ballot question that supported giving the mayor the authority to decide who would serve. A home rule petition cemented the change in 1991.
Boston is the only municipality in Massachusetts that does not elect its school committee members.
Now, 30 years after the city moved away from electing members, public opinion appears to support bringing back the protocol, at least in some form.
A Suffolk University and Boston Globe poll in June found that only 6 percent of 500 likely voters surveyed said they support a fully-appointed committee. Meanwhile, most — at 48 percent — said they would back a committee with members that are both elected and appointed, and another 39 percent supported a fully-elected board.
The push appears to be gaining momentum: Also on Monday, the Boston Coalition for Education Equity unveiled a campaign that aims to put a non-binding question on the city ballot this fall regarding whether Boston should return to electing its school board members.
"We've always said that nothing about us, without us, is for us. For too long, we have not had a voice in deciding who represents our parents, our teachers, and our children when it comes to designing the future of our school district," Mejia said in a statement. "Changing to an elected School Committee is an opportunity to lead with the people's voice, and we would not be here if it weren't for the advocates holding us all accountable to the work."
The home rule petition will spur what city officials called a "robust public process" to help shape the final version the petition that the council will vote on.
The initial petition to be filed on Wednesday spells out a gradual shift between 2022 and 2026, during which the eight-member committee would become a 13-member, fully-elected body, with four-year terms for each seat.
Still, such a change may be at odds with whoever Boston voters decide to elect as their next mayor this fall.
Like the voters surveyed, the majority of the five major candidates support some variation of a "hybrid" model in which members are both elected and appointed, according to the Boston Herald.
Read the home rule petition:
Elected School Committee HRP by Christopher Gavin on Scribd
Newsletter Signup
Stay up to date on all the latest news from Boston.com