Schools
Is it time to worry about the TikTok 'Slap a Teacher' challenge? Some in Haverhill think so.
"I've recommended to my members if they get struck — be prepared to file a suit."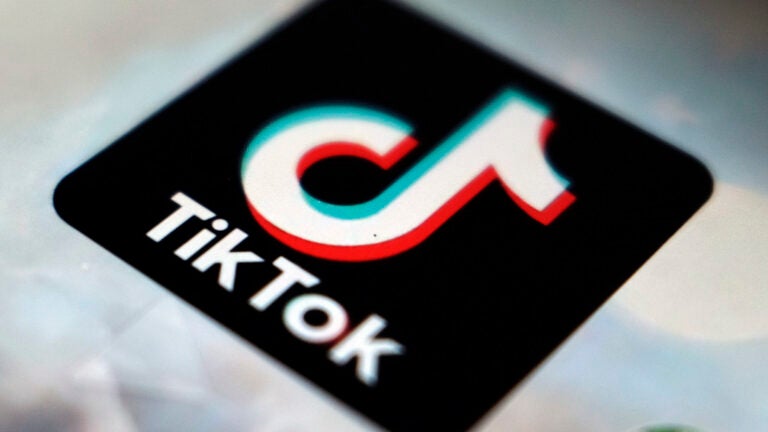 As if vandalizing and stealing school property for the "devious licks" challenge wasn't enough, some students are now apparently taking up a new "TikTok challenge" to slap their teachers.
Administrators in some communities are warning teachers about the October challenge on the popular social network TikTok, wherein students are encouraged to slap a school teacher or staff member. (And capture it on video, of course.)
Haverhill High School most recently issued a warning for educators about the challenge, WBZ reported. The challenge changes every month, and October is the "slap a teacher" challenge. At Haverhill High, there was a meeting called last month due to students stealing school property inspired by the "devious licks" challenge, according to a student at the school.
Although no teachers have been slapped yet at Haverhill High, the school is bringing the challenge to attention as a caution for teachers and staff members.
"I've recommended to my members if they get struck — be prepared to file a suit," said Tim Briggs, an eighth grade teacher and president of the Haverhill Education Association, to WBZ. "Yes, it's one thing to recognize we've all gone through hard times but that doesn't mean we get a pass on norms of behavior."
The October challenge has also been flagged in schools in other states as well. The attorney general of Connecticut, Attorney General William Tong, addressed a letter to the chief executive officer of TikTok Oct. 4 asking the company to commit to reform their policies to ensure that they take down these videos that are a harmful influence.
"Simply put, whatever TikTok has been doing to enforce its terms of service has not been working and merits serious review and reform," Tong said in the letter.
However, TikTok claims that the challenge is "not a trend on TikTok," and that students are learning about it from other social media platforms such as Facebook, Business Insider reported.
Although the origin of where the list came from is unknown, Idaho-based School Resource Officer Dave Gomez had seen the challenge list circulating in a Facebook private group and proceeded to publish it on his Facebook page.
On the list, the challenge for September says "mess up a toilet/vandalize the restroom at school," and October reads "smack a staff member on the backside."
In trying to understand why students take on these challenges, Briggs says that the pandemic and being away from a social school environment may be contributing to these students' actions.
Briggs told WBZ that these challenges get quick reactions, which when filmed and posted on TikTok can garner many likes, giving students attention they might've been seeking during the stay-at-home period.
"We got behind being so concerned with a learning loss that we didn't recognize that it was more of a socialization loss and a loss of experience for these kids," Briggs said. "We were worried more about English and math than we were about socialization and behavior and what did they replace that with? Being online."
Schools are also encouraging parents to speak with their children about these challenges, according to WBZ.
Editor's note: This article has been updated to include TikTok's response.
Newsletter Signup
Stay up to date on all the latest news from Boston.com