Schools
Here's the first Massachusetts school allowed to lift its mask rules for vaccinated individuals
The decision still rests with the local school committee, which would have to vote to relax the rules.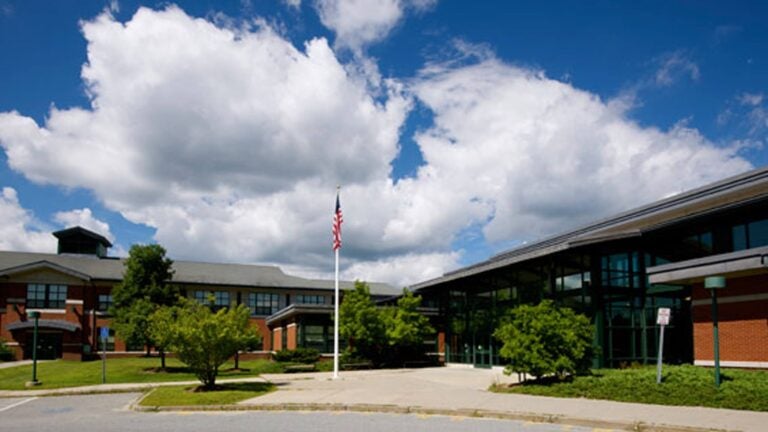 Hopkinton High School is the first public school in Massachusetts allowed to lift its indoor mask mandate for vaccinated individuals, state officials said Tuesday.
While the statewide school face covering requirement was extended by Gov. Charlie Baker's administration last month until Nov. 1, individual middle and high schools were allowed to relax the requirement if they showed that at least 80 percent of their students and staff had been vaccinated against COVID-19.
According to the state's Department of Elementary and Secondary Education, Hopkinton Public Schools Superintendent Carol Cavanaugh submitted the required attestation form saying that the high school had met the 80 percent threshold on Oct. 1, the earliest date the district could submit the request.
DESE approved the request last Thursday, a spokeswoman for the department said.
However, while the 1,237-student high school is no longer subject to DESE's mask requirement for vaccinated individuals, that doesn't mean the rules are immediately lifted.
Nancy Cavanaugh, the chair of the Hopkinton School Committee, told Boston.com in an email Tuesday that such a move still requires a vote by the committee during one of its regularly scheduled meetings.
"It's a local decision to be made by the school committee and the district," Shaun McAuliffe, Hopkinton's director of public health, said during a school committee meeting last week.
McAuliffe later added that his department believes it is "prudent to stay the course with face coverings" until children under the age of 12 are able to get vaccinated, which he said wouldn't be until at least the Thanksgiving holiday.
His comments did get pushback from some school committee members.
"I feel very confident, given the state board of education policy on off ramping, that we're among the communities best equipped to do this," Joe Markey, a school committee member, said during the meeting.
According to state data, 82 percent of Hopkinton residents are fully vaccinated, including more than 95 percent of those between the ages of 12 and 19.
However, other members said they'd be uncomfortable going against the advice of the town's medical experts.
In a press release Tuesday afternoon from the superintendent's office, Cavanaugh said she and the school committee "are taking a cautious, informed approach in order to mitigate risk and to be prepared for the logistics of unmasking, if that does end up being the decision for Hopkinton."
While no vote was taken last week, the press release said the school committee will "revisit" the subject at their next meeting on Oct. 21.
Either way, unvaccinated students and staff will still be required to wear masks when inside school buildings, under state guidelines. Vaccinated individuals also still have the option of wearing a mask if they want.
WBUR recently reported that schools in Massachusetts have reported almost 15 times as many COVID-19 cases among students and staff over the first four weeks of classes as there were last year, when many districts were remote.
The increase in cases comes as K-12 schools across Massachusetts — including an estimated 920,000 students and 140,000 staff — resume full-time, in-person instruction this school year, as well as amid the rise of the more contagious delta variant.
Still, state officials stress that instances of in-school transmission remain rare. And according to Department of Public Health data, there have been no reported COVID-19 deaths among children in Massachusetts this fall.
According to DESE, over 2,200 public and private schools in Massachusetts are scheduled to participate in some form of COVID testing of students and staff, more than double the number of schools that participated last year. As of last week, the positive test rate was about 0.2 percent among students and staff.
Newsletter Signup
Stay up to date on all the latest news from Boston.com