Schools
These are the top public elementary and middle schools in Massachusetts, according to U.S. News & World Report
It is the first year the publication has assessed K-8 schools.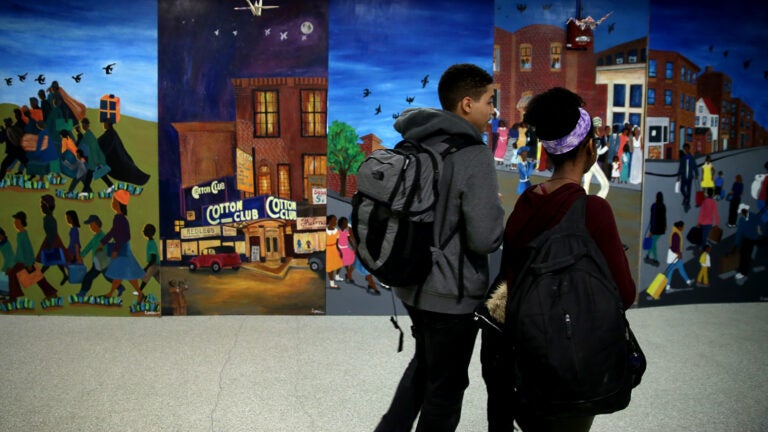 For the first time, U.S. News & World Report is turning its attention to student performance in elementary and middle schools.
The publication launched its first-ever rankings of K-8 schools last week, comparing student academics within the context of their state and demographics. Unlike the rankings of high schools, however, U.S. News did not put out national rankings of the elementary and middle school institutions.
According to the publication, scoring for the statewide rankings was largely based on how students performed on the state assessments for mathematics and reading/language arts. U.S. News used data from the U.S. Department of Education for the 2018-2019 academic school year, avoiding the recent impacts from the COVID-19 pandemic on students.
Below, we pulled out the top 25 elementary and middle schools in Massachusetts. You can search the full rankings of schools here.
Here are the top 25 public elementary schools in Massachusetts
1. Martha Jones School, Westwood
2. Horace Mann Elementary School, Melrose
3. Albert S. Woodward Memorial School, Southborough
4. Spring Street School, Shrewsbury
5. Mary Lee Burbank School, Belmont
6. Vinson-Owen Elementary School, Winchester
7. Chickering Elementary School, Dover
8. Ambrose Elementary School, Winchester
9. Deerfield School, Westwood
10. Benjamin G. Brown School, Somerville
11. L.D. Batchelder School, North Reading
12. Paul P. Gates Elementary School, Acton
13. Eliot Elementary, Boston
14. William L. Foster Elementary School, Hingham
15. Joseph E. Fiske Elementary School, Wellesley
16. Swallow Union Elementary School, Dunstable
17. Gov Edward Winslow School, Marshfield & Wampatuck Elementary School, Scituate
19. Loker Elementary School, Wayland
20. James B Congdon Elementary School, New Bedford
21. Margaret A. Neary School, Southborough
22. Roger E Wellington Elementary School, Belmont
23. Florence Sawyer School, Bolton
24. Maria Hastings School, Lexington
25. John D. Hardy Elementary School, Wellesley
Here are the top 25 public middle schools in Massachusetts
1. Thomas Prince School, Princeton
2. Boston Latin School, Boston
3. Heath School, Chestnut Hill
4. William Diamond Middle School, Lexington
5. Edith C. Baker School, Chestnut Hill
6. Weston Middle School, Weston
7. John D. O'Bryant School of Math and Science, Boston
8. Pollard Middle School, Needham
9. Jonas Clarke Middle School, Lexington
10. Sarah W. Gibbons Middle School, Westborough
11. Community Day Charter Public School – Gateway, Lawrence
12. Pierce School, Brookline
13. Carlisle School, Carlisle
14. Charles E. Brown Middle School, Newton
15. McCall Middle School, Winchester
16. Winthrop L. Chenery Middle School, Belmont
17. Hopkinton Middle School, Hopkinton
18. Community Day Charter Public School – R. Kingman Webster, Lawrence
19. Raymond J. Grey Junior High School, Acton
20. Michael Driscoll School, Brookline
21. Hingham Middle School, Hingham
22. Wayland Middle School, Wayland
23. John F. Kennedy School, Somerville
24. High Rock School, Needham
25. Lynnfield Middle School, Lynnfield
Newsletter Signup
Stay up to date on all the latest news from Boston.com