Schools
Rally planned at Wellesley High after alleged vicious bullying sends student to hospital
Families did not feel that the school adequately addressed what happened, prompting the protest.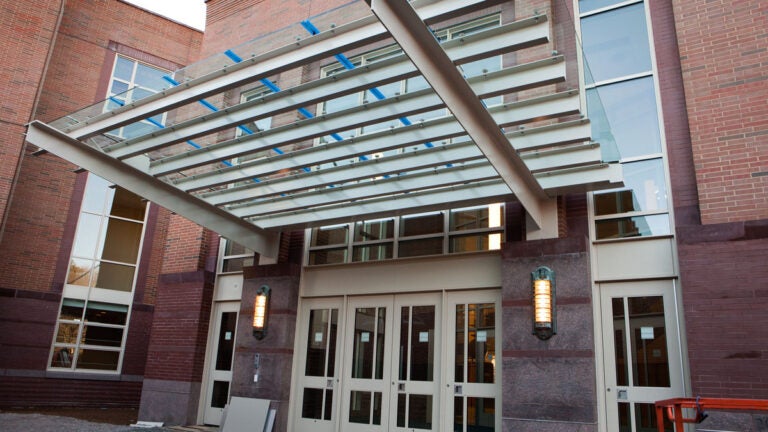 A protest is planned for Wednesday at Wellesley High after a bullying incident took place over the summer, according to WCVB.
Sean Ade, 15, said he was viciously bullied by classmates. In July, he faced physical attacks that sent him to the emergency room, WCVB reported.
After hearing what happened, families did not feel that the school adequately addressed the incident, prompting the protest, according to WCVB.
The July incident was not the first time that this group of five boys went after Ade, he said. Ade told the police in charge of the investigation that "he spent 'several hours' running from some of the same boys as they chased him around town on their bicycles." Prior to July, Ade also said in an interview with WCVB, the boys mentally abused him.
On July 18, Ade said he was lured to the woods behind the Bates Elementary School in Wellesley, where he was attacked by the five boys at around 5 p.m. According to police, the boys tackled Ade to the ground and kicked and punched him. After the attack, one of the boys urinated on Ade and left him, according to police.
Ade was taken to Newton Wellesley Hospital with scrapes and bruises, according to the police report.
Upon investigation, those who were involved in attacking Ade that day were charged with assault and battery as well as conspiracy and were sent to juvenile court, according to police.
According to WCVB, the boys were also suspended from school, some longer than others.
However, some have already returned to school and Ade is worried about the return of the others, he told WCVB.
"I have to see two of them at school. The one coming back (Tuesday) I'm most worried about because him and his friends, I've heard what they've said in the past, and it is not in any way right. It's mentally disturbing," Ade said.
Allyson Ade, Sean's mother, noted that one of the boys only faced 10 and a half days of suspension while another did not even face 30 days. She told WCVB that the support from the school has been "meager to nothing," following the bullying incident, despite the fact that they have a 12-page bullying policy.
Wellesley High did not respond with a comment to Boston.com but Wellesley Public Schools put out a statement, WCVB reported.
"Student safety is always our top priority. We do not tolerate bullying and take reports of any instance very seriously," said the statement. "When we were informed of this situation, we promptly investigated and disciplined the students involved according to state regulations, and safety planning was immediately enacted and remains in place to help ensure that all students feel secure and supported."
Newsletter Signup
Stay up to date on all the latest news from Boston.com