Schools
Two Mass. teachers unions call for schools to close for post-holiday COVID-19 testing
The Massachusetts branch of the American Federation of Teachers suggested Jan. 3 as a testing day, followed by remote learning as results are processed.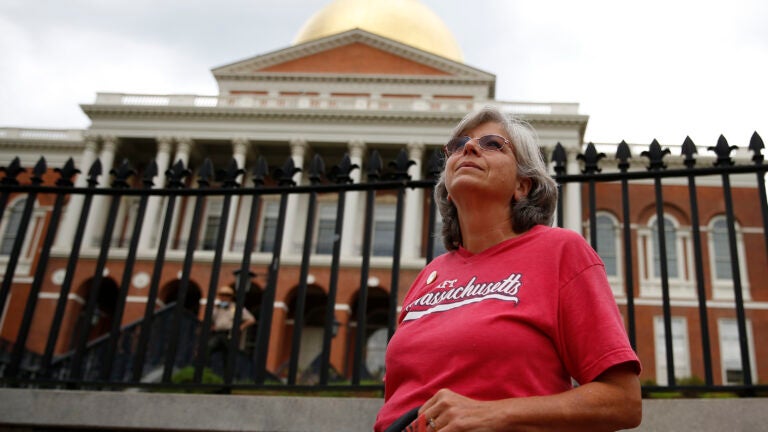 Massachusetts teachers unions concerned over potential COVID-19 exposure over the Christmas and New Years' holiday break are calling for the state to close public schools on Monday so staff can be tested for the virus.
The educators also want a return to remote learning for multiple days after Monday's testing, as COVID-19 results are analyzed.
"We recognize that delaying some students' return to school poses challenges for families. But if there were a blizzard on Sunday evening, nobody would question the wisdom of declaring Monday a snow day," Massachusetts Teachers Association President Merrie Najimy said in a press release issued Friday.
She continued, "With the omicron variant spreading and COVID-19 positivity rates in the state surpassing 16 percent in the most recent seven-day average — and with Massachusetts now reporting more than 1 million coronavirus cases since the start of the pandemic — it is fair to say that the health and safety risks we face from COVID-19 far surpass those presented by a nor'easter."
The Massachusetts branch of the American Federation of Teachers echoed the MTA's plea for Jan. 3 testing in response to the unprecedented rise of COVID-19 cases across the state, citing alarming rates of pediatric positivity rates and hospitalizations as a factor.
"Massachusetts public school students and their families have struggled with the uncertainty and anxiety of the COVID pandemic for two years. They have the right to know that after the holiday break they are returning to safe schools. Given the ever-increasing infection rate and the virulent behavior of the current COVID strain, we know they will not," said AFT Massachusetts President Beth Kontos.
Using Monday as a day for COVID-19 testing and analyzing data will allow schools to make prudent decisions around staffing needs so they can continue in-person learning for students, advocates said. The state Department of Elementary and Secondary Education recently announced 200,000 free rapid COVID-19 tests for schools.
"The tests provided by the state allow for testing of all teachers and staff, and that should proceed. It should then be followed by a period of remote learning until the current wave of infections abates," said Kontos. "This is not the time for finger-pointing. It is time for Governor Baker and Commissioner Reilly to accept the fact that we are in the midst of a runaway public health crisis that is beyond our control. They must acknowledge that returning students to school on Monday will inevitably make the crisis much worse."
A spokesperson for the state Executive Office of Education rejected the idea of keeping students out of school Monday.
"The commissioner is not going to close schools Monday, and asks teachers to be patient as we work to get tests in their hands this weekend," Colleen Quinn said in a statement. "It is disappointing that once again the MTA is trying to find a way to close schools, which we know is to the extreme detriment of our children."
Gov. Charlie Baker has consistently said keeping children in school is of paramount importance.
"There are a lot of tools and capabilities available to keep kids and adults safe in school, and we should do everything in our power to make sure that kids stay in school," the Republican said Thursday.
227,000 rapid COVID-19 tests for educators to be distributed Saturday and Sunday
The Department of Elementary and Secondary Education sent out a statement Friday evening saying it will begin distributing more than 227,000 rapid antigen tests to school districts on Saturday and Sunday.
"Based on supply chain availability, DESE's original test order was delayed, and the department worked quickly to find an alternative supply," said Colleen Quinn, spokeswoman for the Executive Office of Education. "The department and the Baker-Polito Administration are extremely appreciative of the testing manufacturer iHealth who stepped in to supply tests after the original order was delayed and FedEx who helped facilitate the shipment, as well as teachers and superintendents for their flexibility and continued collaboration."
DESE is communicating directly with superintendents about how to pick up tests for their communities.
The kits cost about $5.6 million and were funded by the Elementary and Secondary School Emergency Relief Fund.
Material from the Associated Press was used in this report.
Newsletter Signup
Stay up to date on all the latest news from Boston.com