Schools
Boston Public Schools to close on Tuesday due to 'extreme cold'
Single digit temperatures are in the forecast.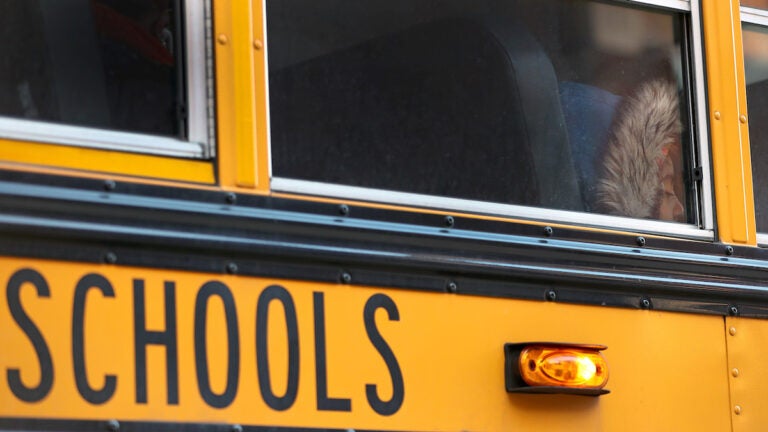 Boston Public Schools will be closed on Tuesday as the region is expected to weather extremely cold temperatures, with lows of -8 degrees anticipated with the wind chill in the city.
"Due to extreme cold weather tomorrow, all @BostonSchools buildings will be closed on Tuesday, January 11 to keep everyone safe," the district wrote in a tweet on Monday morning.
The National Weather Service has forecasted an "arctic blast" for New England, with frigid temperatures and gusty winds.
In Boston, the wind chill could bring a real-feel temperature as low as several degrees below 0.
"Temperatures tonight into Tuesday will be the coldest of the season thus far," forecasters wrote on Monday. "Low temperatures expected to be in the single digits above zero across most of southern New England, and can`t rule out some negative single digits in the highest elevations of the Berkshires."
Mayor Michelle Wu announced the school closings during a press conference focused on providing shelter to homeless individuals in the area known as Mass. and Cass.
The closing comes as BPS continues to face significant staffing challenges that began last week, as over 1,000 staffers, including hundreds of teachers, called out of work, partially due to rising COVID-19 cases.
Approximately 1,202 staffers were out on Monday, according to the mayor.
Wu said the decision to close schools was driven in part due to the staffing issues, particuarly those impacting the number of available school bus drivers.
"We want to make sure there's no risk of students being … out in the cold on the way to school," Wu said.
Administrators were also concerned with the frosty air entering classrooms due to the need to have windows open to provide necessary ventilation amid the pandemic, Wu said.
The closing is the second within three school days, as BPS closed due to Friday's snowstorm.
The last time BPS closed due to frigid temperatures was on Jan. 7, 2015, Wu said.
Newsletter Signup
Stay up to date on all the latest news from Boston.com