Schools
Medford High School rolls out safety plan following student stabbing
Bathroom monitors, hall passes, and an additional school resource officer are part of Medford's 10-point plan.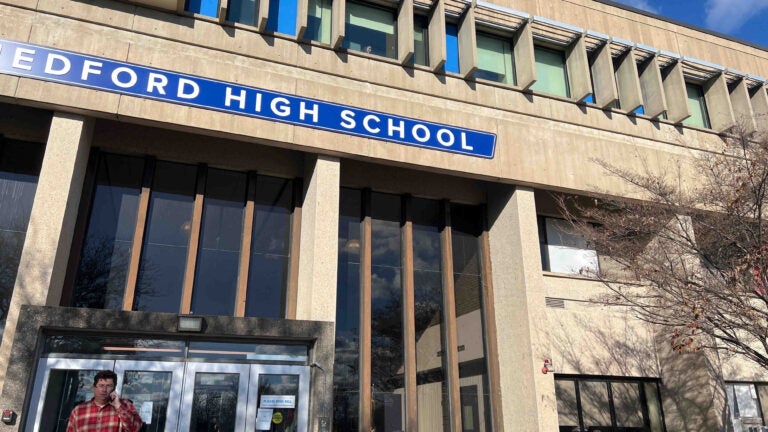 Less than a month after one student allegedly stabbed another in a school bathroom, Medford High School is rolling out a 10-point safety plan.
The Dec. 19 stabbing spurred a student walk-out, and dozens of students and parents flooded a Medford School Committee meeting that week to demand action on school violence.
"We are confident that the immediate steps we have taken and the steps we will take in the weeks ahead will result in dramatic changes to the culture and climate at Medford High School," Superintendent Marice Edouard-Vincent said in a press release announcing the plan.
The new safety measures include a bathroom schedule, which will see most bathrooms closed before and after school. Staff will monitor bathrooms throughout the day, allowing no more than two students in at once.
The Medford Police Department will also assign an additional school resource officer to the high school for the remainder of the school year.
For their part, students will need to display their school ID card at all times, remain on campus throughout the school day, eat lunch in the cafeteria, and use hall passes when leaving class.
Some parts of the action plan went into effect as students returned to school following the holiday break. Others — including administering a school culture and climate survey and hiring a district communications director — will be implemented by February, according to the district.
"The entire community is committed to giving our students the education they deserve in a safe, thriving learning environment," Edouard-Vincent said.
Newsletter Signup
Stay up to date on all the latest news from Boston.com