Schools
Writer takes on her wealthy town's 'pay-to-play' PTO
A Mass. parent-teacher organization is accused of giving high-paying families preferential treatment.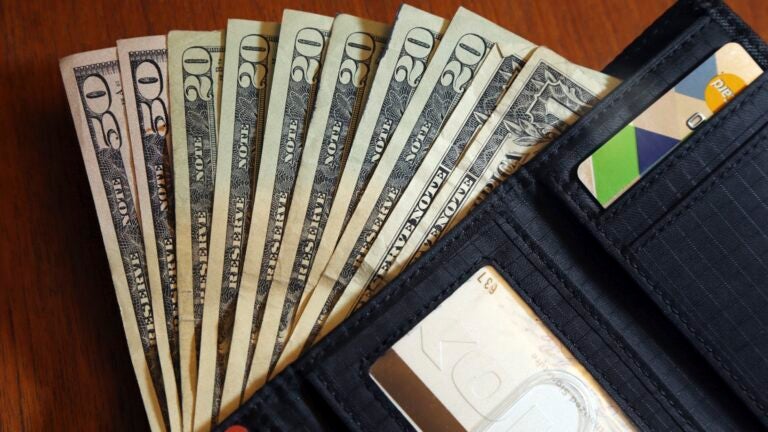 A parent teacher organization in Boxford has been accused of stoking inequities after giving its highest-paying members preferential access to events with limited space — a move the group described as a standard fundraising tactic.
Hannah Selinger was on a work call when tickets to Boxford PTO's "Ziti with your Sweetie" dinner dance went on sale at 5 p.m. Tuesday. When she went online to buy tickets half an hour later, there were none left; the event sold out within minutes.
Selinger, a James Beard Award-nominated writer, posted a comment on the PTO's Facebook page expressing disappointment that not all elementary students would be able to attend. Another woman in the comments had a suggestion for her: Next year, shell out $100 for the highest-level BPTO membership and get early access to event registration.
"At first, my concern was about ticket availability," Selinger told Boston.com in an email interview, questioning why BPTO didn't institute a lottery system or put tickets on sale at a time more convenient for working parents.
"But ultimately, this was not what offended me," she continued. "What made me increasingly upset was that my community was charging a premium, meaning that wealthier families could have easier access, leaving poorer families without the ability to attend these events."
Selinger added that she isn't aware of another school district that operates a "pay-to-play" program, "nor do I know of any other PTO that goes out of its way to exclude children or make event-ticketing a competitive sport."
How the PTO responded
Paid PTO membership isn't unique to Boxford, where census data puts the median household income at $187,813, and where less than 1% of the population is estimated to live in poverty.
However, while other parent-teacher groups — like those in nearby Georgetown and Newbury — might charge a flat fee, Boxford has opted for a tiered membership system.
For $25 a year, members get a directory and newsletter. A $55 membership adds on a car magnet and credit to a school spirit store, and $100 buys early access to event registration and priority seating for certain events. The organization also offers scholarship assistance, granting families in need a basic membership.
Reached for comment, BPTO leadership referred Boston.com to an online statement.
In that statement, the group described its tiered membership as a "legal, and commonly utilized fundraising strategy" and said it has increased BPTO engagement while directly benefitting the town's two public elementary schools.
Higher engagement is one of the perks of a membership program like BPTO's, according to Donorbox, a fundraising platform targeted at non-profit organizations. To create and maintain effective membership levels, the company advises non-profits to "create levels that provide a valuable experience to your donors/members."
In a follow-up email to Boston.com, BPTO said 86 of its 357 members were invited to purchase tickets early on Jan. 13; 26 did, leaving 274 tickets remaining for the general sale.
Before Tuesday, BPTO said it hadn't received any complaints or questions regarding its membership levels and benefits. Its events are open to any families with a student enrolled at a Boxford elementary school, the organization clarified.
"The visual of a child upset over not being able to attend an adult/child dinner dance, evokes an emotional response," the group wrote, adding that it shares families' "disappointment and frustration" regarding limited ticket sales.
Looking ahead
The statement concluded with an apparent rebuttal to Selinger's complaints.
"The BPTO takes accusations of discrimination extremely seriously and will continue to clarify and reevaluate our practices and policies, while remaining transparent in all our affairs," the group wrote. "What the BPTO will not do, is engage in online bullying and baiting from community members seeking to create theater around something that does not exist."
In a follow-up email to Boston.com, Selinger said: "The official position of the PTO appears to be that my conflict was not that there was grave injustice but, rather, that I did not get a ticket when I wanted one (patently false)."
After publicizing the issue on social media, Selinger said she received some online "trolling" and targeted comments from Boxford parents, though others reached out privately to thank her for voicing concerns they also shared.
She argued that a lack of prior complaints was not enough to justify keeping the policy. Among the changes she would like to see moving forward: A new BPTO board election, event admission for all children who wish to attend, free admission for those with financial needs, and the dismantling of the existing membership system.
"Shame on the PTO members for creating this atmosphere, and shame on the parents for endorsing it," Selinger said.
Newsletter Signup
Stay up to date on all the latest news from Boston.com