Schools
Woburn schools closed Monday due to teachers' strike as contract negotiations stall
The Woburn Teachers Association negotiated with the mayor and school committee for over eight hours on Sunday, but could not reach an agreement.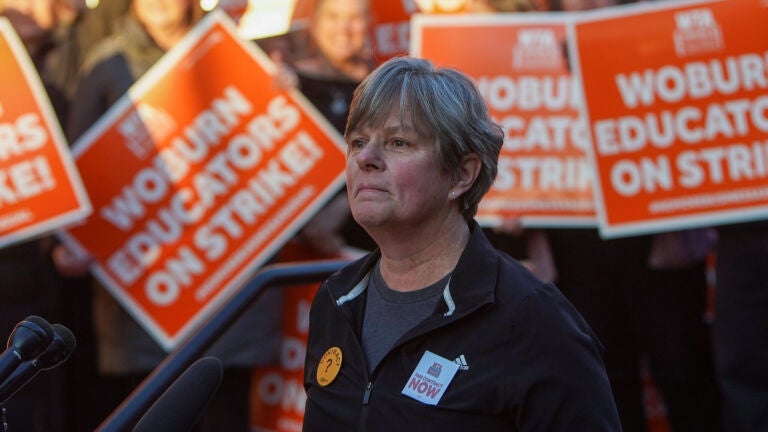 Schools in Woburn will be closed Monday after contract negotiations between the city and the local teachers' union failed again Sunday, causing the union's planned strike to go forward.
The Woburn Teachers Association (WTA), which represents 550 Woburn school staff members, said in a news release Sunday evening that contract negotiations began at 10 a.m. and ended at 6:20 p.m. when Mayor Scott Galvin and the Woburn School Committee walked out.
The WTA said negotiations crumbled after Galvin and the School Committee refused to discuss wage increases for paraprofessionals. The union said it was prepared to negotiate all night to come to a resolution.
"The Mayor and School Committee showed a complete unwillingness to negotiate the paraprofessional contract or offer them a living wage," WTA President Barbara Locke said in the release. "We could've gotten this contract settled tonight. Unfortunately their reckless refusal to continue negotiations tonight means the planned strike will start on Monday, January 29."
Galvin and the School Committee countered in a joint statement Sunday night. "Though we felt that today's session was productive and continue to believe that our offer is fair, we did not reach an agreement with the WTA," they said. "It remains our mission to find a resolution that is mutually beneficial, fair to all stakeholders and will ensure a high-quality education for the students of Woburn."
Negotiations will resume at 9:30 a.m. Monday.
On Friday, WTA members voted to approve a strike in response to about a year of failed negotiations. Woburn Public Schools staff members have worked without a contract since August, according to The Boston Globe.
"We do not take our decision to strike lightly, and believe that we have exhausted all other options. In fact, there is no other path forward," Locke said in a statement Friday.
In addition to higher wages for paraprofessionals, the WTA said, it is demanding gym classes for elementary school children twice a week, smaller class sizes, higher wages for teachers, and pay for all workdays.
Galvin and the School Committee said in the Friday statement that their latest contract proposal (Jan. 18) included smaller class sizes and wage increases, among other concessions, the Globe reported. But on Jan. 18, the WTA said, Galvin and the School Committee did not appear for negotiations.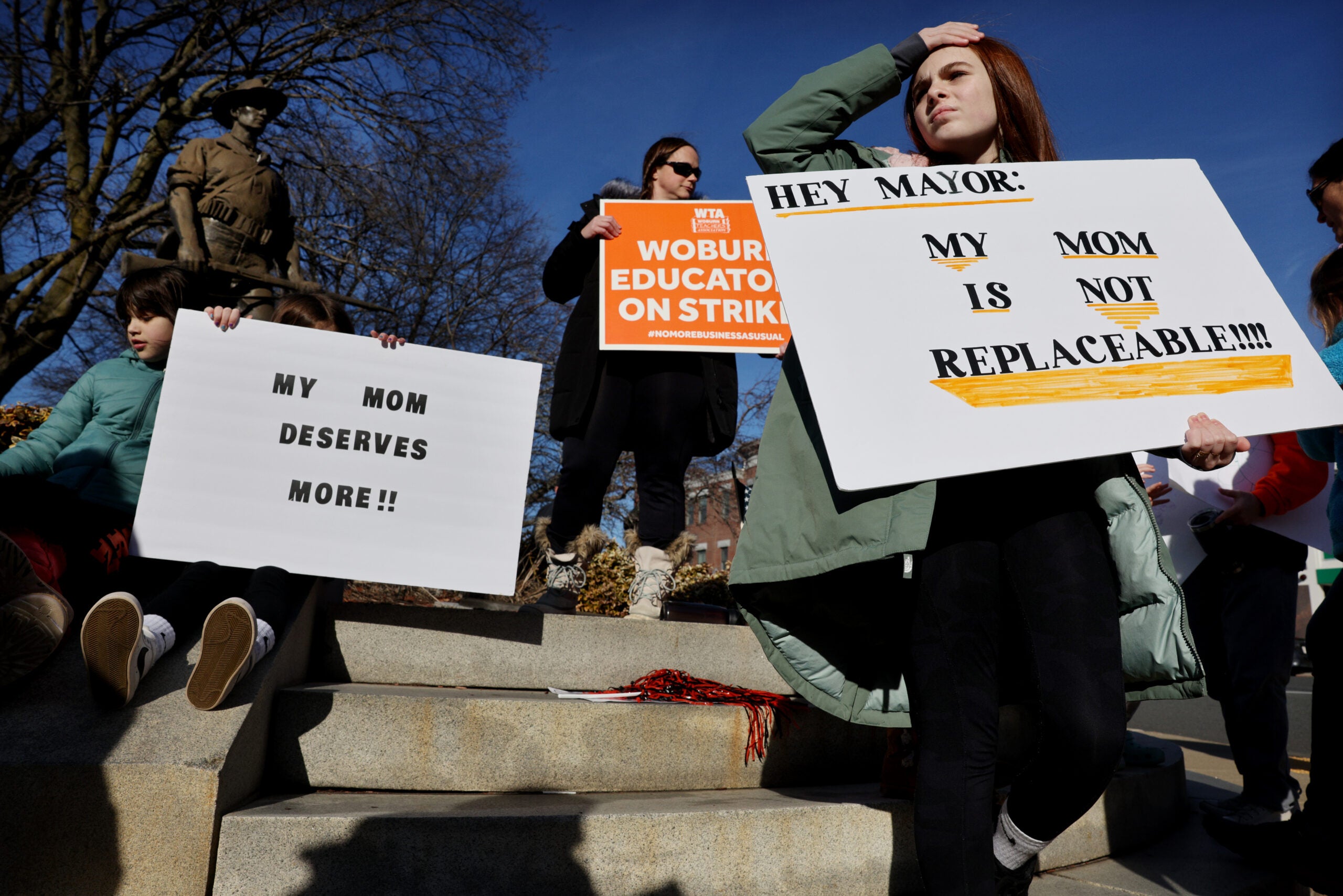 Teachers' strikes are illegal in Massachusetts, but that hasn't stopped teachers in communities like Brookline, Malden, and Haverhill from striking within the last year. Teachers in Brookline and Malden were able to reach an agreement after one-day strikes, while Haverhill teachers went on strike for almost a week.
Galvin and the School Committee said in their statement Sunday night that the Commonwealth Employment Relations Board deemed the WTA strike illegal on Friday when it was announced, and ordered the union to cease and desist with the strike.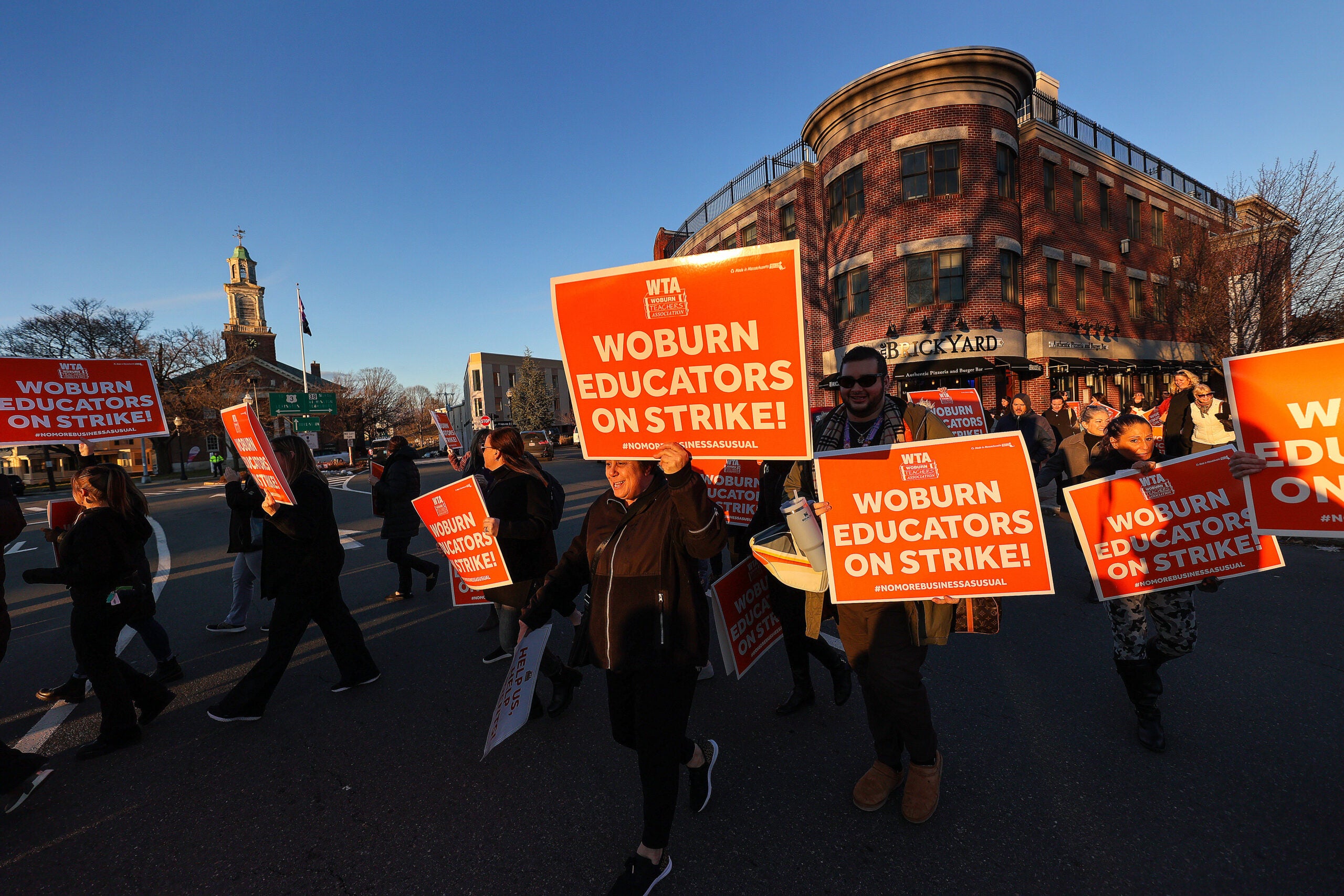 Hundreds of Woburn teachers and other picketers stood outside City Hall where negotiations were taking place Sunday to show support for the WTA. This was their third day of picketing.
"As teachers, we know that our parents and our kids are behind us. We know that. Unfortunately we needed to go this route to prove to the mayor and to the School Committee that we are respected by so many people and we're not gonna be treated like this anymore," Locke told WCVB Sunday afternoon.
Woburn Public Schools serves nearly 4,300 students. Students will be able to pick up lunches at their schools between 11 a.m. and 1 p.m. Monday, the district said.
Newsletter Signup
Stay up to date on all the latest news from Boston.com