Schools
Woburn schools close for 3rd day during teacher strike despite injunction
The local teachers' union now risks incurring fines if it keeps striking.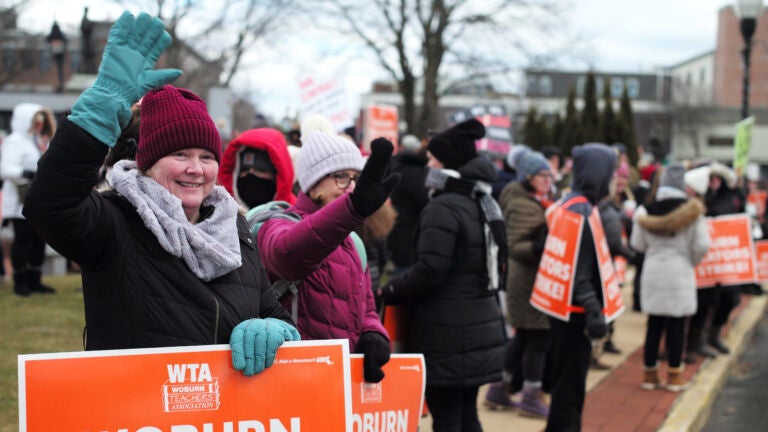 Schools in Woburn will be closed on Wednesday, the third day this week, as the local teachers' union said it will continue to strike despite a court injunction which could result in fines.
The Woburn Teachers Association (WTA) has been striking since Monday to pressure Woburn Mayor Scott Galvin and the Woburn School Committee to agree to their demands for a new contract, which include higher wages for teachers and paraprofessionals.
On Tuesday, Galvin and the union, which represents 550 Woburn Public Schools staff members, negotiated a new contract for a third consecutive day, but once again failed to come to an agreement.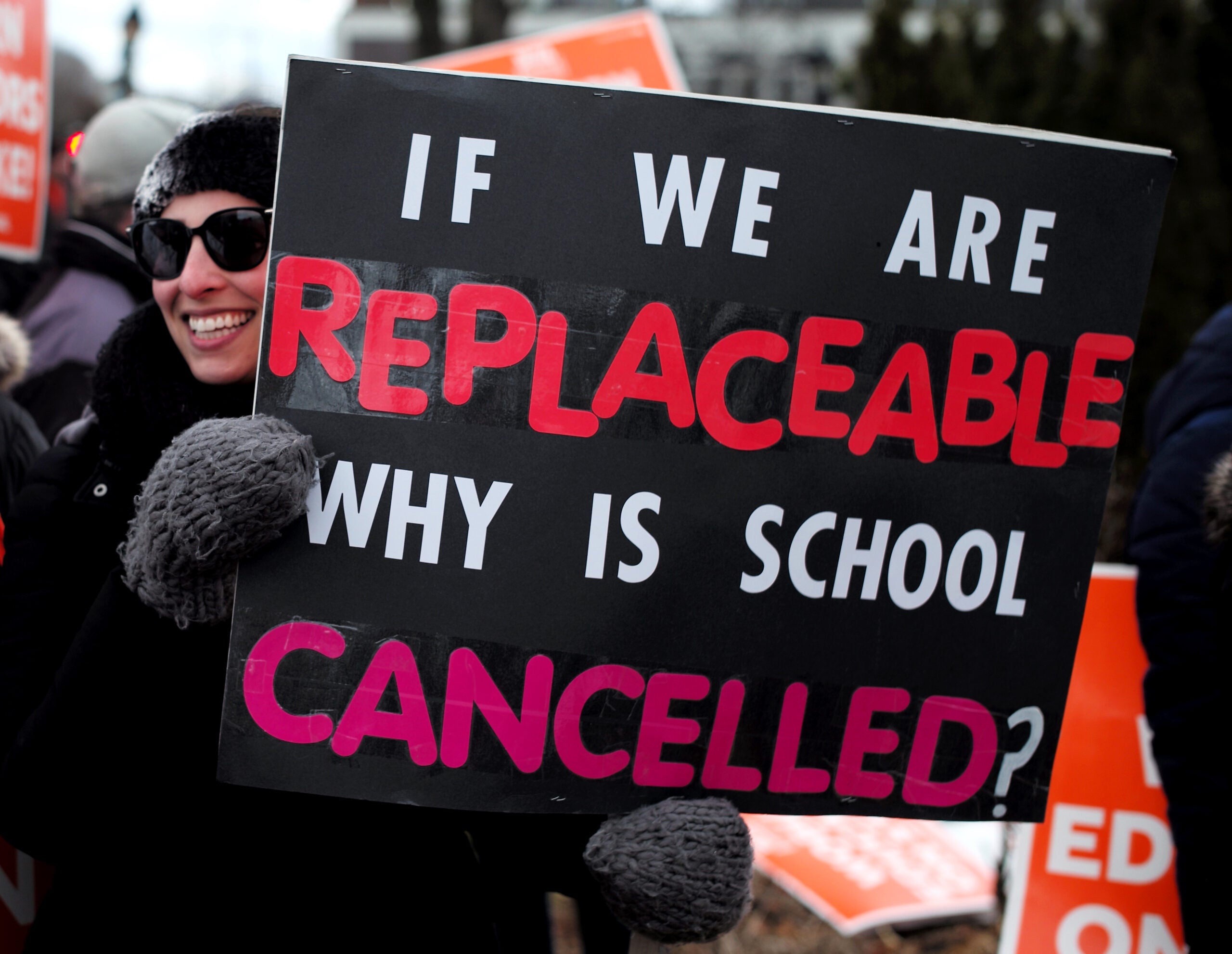 Late Monday night, a Middlesex Superior Court judge issued a preliminary injunction against the strike — a tactic that is illegal for teachers in Massachusetts — at the behest of the city, ordering the teachers to return to work.
Judge Maureen Mulligan wrote the city had shown that "students in the district will suffer harm if they cannot attend school as scheduled."
On Tuesday during a hearing, the city asked that the striking teachers be fined $50,000 a day for striking, with a $10,000 escalation each day.
But, according to WCVB, Mulligan declined to issue any fines pending an evidentiary hearing, which she said would be necessary to determine what fines would be appropriate. The hearing is scheduled for 1 p.m. Wednesday.
Additionally, the Commonwealth Employment Relations Board, which had already deemed the strike illegal on Friday when it was approved by the WTA, issued a second ruling Tuesday following a hearing. It once again determined that the strike was illegal and ordered the WTA to cease and desist.
Despite these decisions, WTA President Barbara Locke told reporters and the city that the strike will continue Wednesday.
"This illegal action by teachers and the union defies orders to return to work by both the Commonwealth Employment Relations Board and a Superior Court judge," Galvin and the School Committee said in a joint statement Tuesday night.
"We strongly urge teachers to abandon this harmful tactic, return to their classes, and act in the best interests of the continued education of our students."
The WTA did not respond to a request for comment Tuesday night, but WTA secretary Eric Scarborough told WHDH, "There has been improvement there and there has been movement there, so there are reasons to be hopeful."
In the statement, Galvin and the school committee said that during Tuesday's negotiations, the city offered to significantly increase wages for all paraprofessionals in the next three years and allow them access to the city's benefits package.
The WTA did not respond to a request for comment Tuesday night, but had previously cited the city's reluctance to increase paraprofessionals' salaries as the reason a contract agreement could not be reached during negotiations Sunday.
The WTA has asked the city to raise base paraprofessional salaries from $22,000 to $27,000. The city did not specify how large a wage increase it offered paraprofessionals on Tuesday.
In addition to wage increases, the WTA is asking the city to mandate gym classes for elementary school children twice a week, introduce smaller class sizes, and pay staff for all workdays.
During the negotiations, the WTA has repeatedly said it believes the city is not negotiating in good faith while the city has countered that it is seeking a contract that is fair to students, teachers, and the people of Woburn.
WTA members voted to authorize a strike Friday, having worked without a contract since last fall.
Picketers continued showing their support for the WTA Tuesday on their fifth straight day of rallies.
Woburn Public Schools serves nearly 4,300 students. Students will be able to pick up lunches at their schools between 11 a.m. and 1 p.m. Wednesday, the district said.
Newsletter Signup
Stay up to date on all the latest news from Boston.com