Schools
Woburn schools close for 4th day over teacher strike, union to face $40,000 in fines
The city and union have been negotiating a new contract for over a year.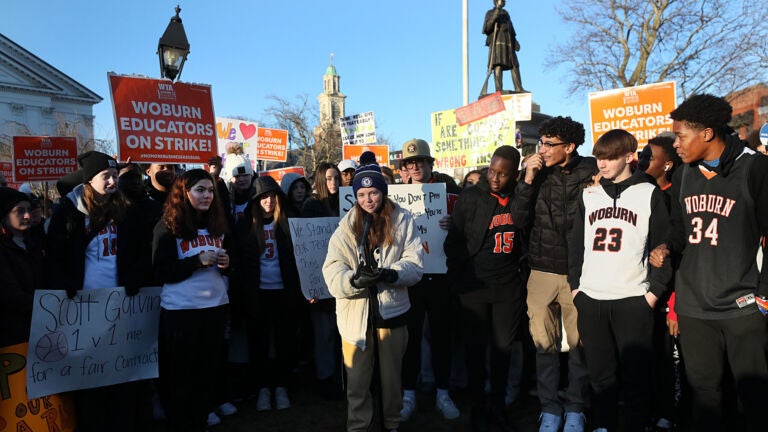 Schools in Woburn will be closed Thursday for the fourth consecutive day this week due to an ongoing teachers strike, but the teachers' union will now risk incurring $40,000 in fines if the teachers don't go back to work.
Contract negotiations between the Woburn Teacher's Association (WTA), which represents 550 Woburn Public Schools staff members, and the city broke down again Wednesday night after a fourth day of negotiations.
It is unclear why negotiations failed Wednesday, but sticking points on other days have been how much paraprofessional and teacher pay should be increased.
"Mayor (Scott) Galvin and the School Committee once again urge teachers to stop this illegal job action, and return to work in the best interest of Woburn's children," Galvin and the School Committee said in a statement Wednesday night.
The WTA did not return a request for comment Wednesday night, but told WCVB that though progress was made, the city was sitting on the WTA's counterproposal when negotiations ended.
"We're supposed to be bargaining and getting this done so we can get back to school. It is clear that they do not want to get this done," Locke told the news station.
Also on Wednesday, the Middlesex Superior Court judge who ordered the union to cease and desist with the strike Monday night determined that the union should face increasing fines.
It is illegal for teachers to strike in Massachusetts, and after a evidentiary hearing, Judge Maureen Mulligan ordered that beginning Thursday, the WTA will be subject to fines, beginning with $40,000 for the first day. The fines will go up each day by $5,000, and payments must be made by 5 p.m.
"I'm not worried about paying for it. We're worried about the children and we're not worried about the fines," Locke told WCVB Wednesday night.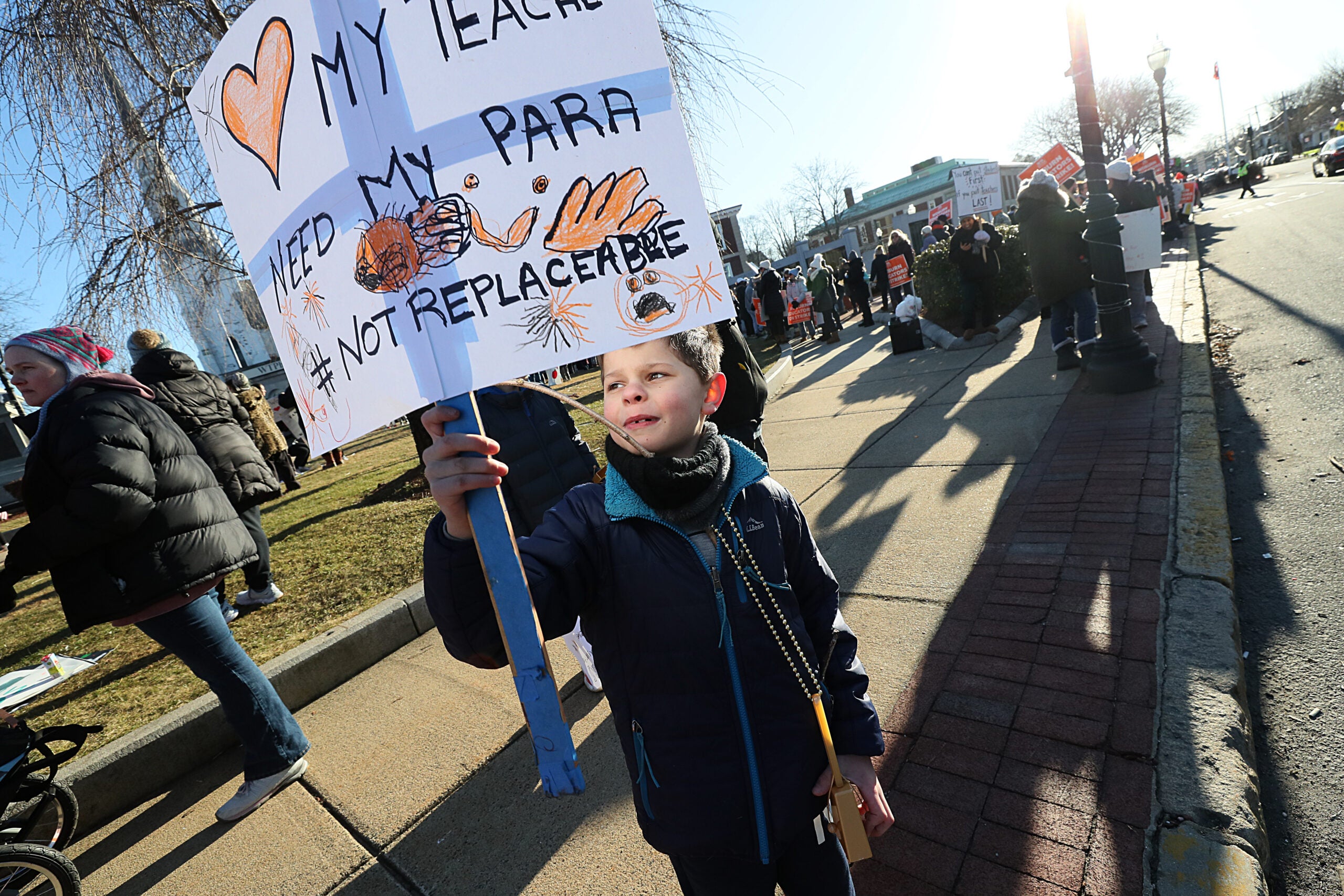 On Wednesday night, the city put out an FAQ about the strike. According to the city, the average teacher salary is currently $85,000 per year, which is far above the current base pay for first-year teachers with a bachelor's degree of about $49,000. The pay scale shows that teachers would not reach $85,000 until they've taught in the school system for at least a decade.
The FAQ also spelled out the current contract offers the city is making. It said it is offering a one-year deal for the next school year with a 3.25% raise for all teachers, a market wage adjustment for all paraprofessionals, and a 40% raise for entry-level paraprofessionals.
The city is also offering a three-year deal with a 3.75% raise for the first two years and a 2.5% raise for the third year for all teachers and paraprofessionals. All of these raises would be in addition to the 4% step scale increase.
Locke told WCVB Wednesday night that the union agreed to come down to the mayor's cost-of-living adjustment, but that they are still pushing for more money for school support staff members. The WTA previously asked the city to raise base paraprofessional salaries from $22,000 to $27,000.
In addition to wage increases, the WTA is asking the city to mandate gym classes for elementary school children twice a week, introduce smaller class sizes, and pay staff for all workdays.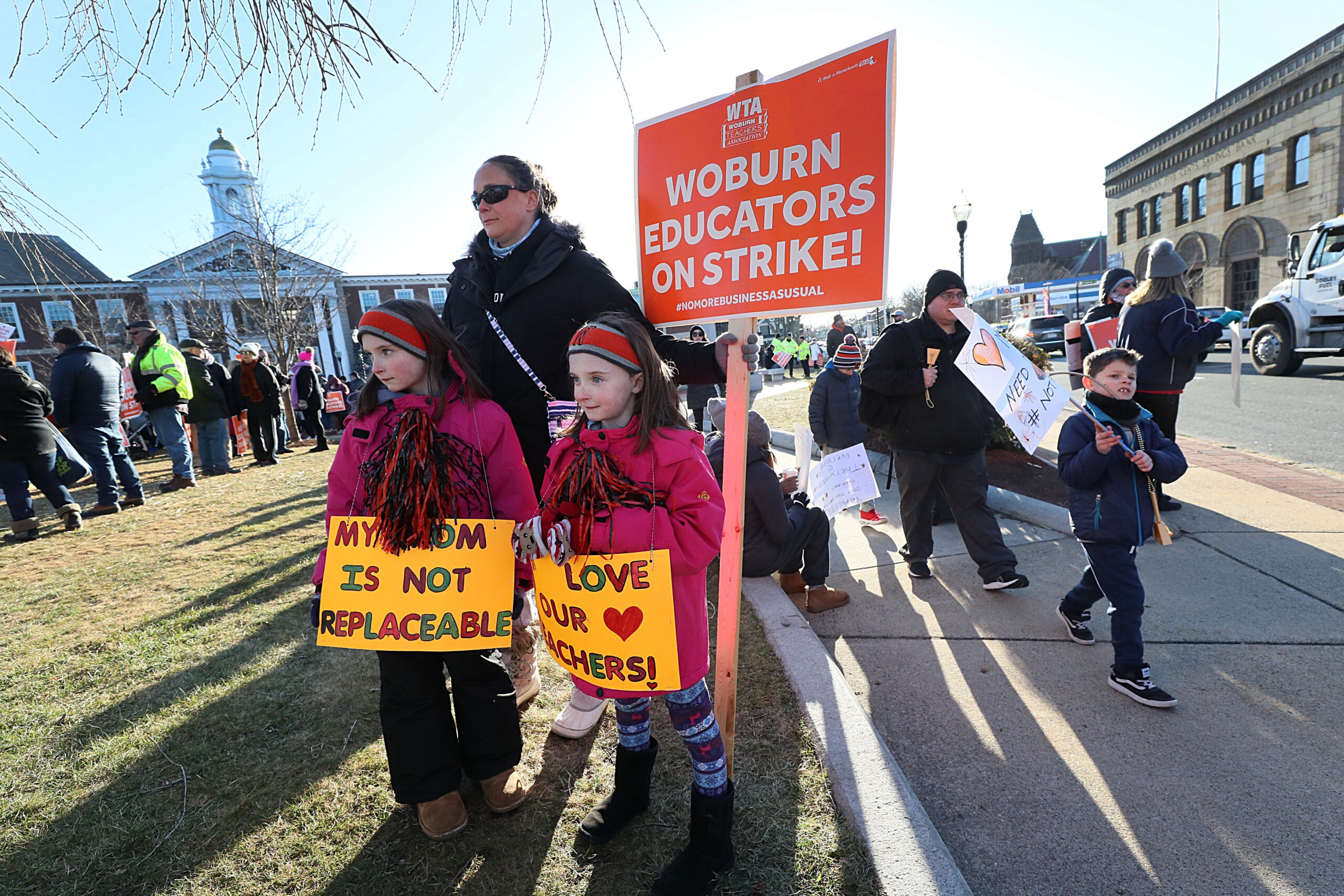 WHDH reported that Galvin said the strike had so far cost the city about $120,000.
WTA members voted to authorize a strike Friday, having worked without a contract since last fall.
Picketers continued showing their support for the WTA Wednesday on their sixth straight day of rallies.
Woburn Public Schools serve nearly 4,300 students. Despite school being canceled, students will still be able to pick up lunches at their schools between 11 a.m. and 1 p.m. Thursday, the district said.
Newsletter Signup
Stay up to date on all the latest news from Boston.com