Schools
'Outraged and disappointed': Parent allegedly assaulted Boston school bus driver, officials say
The parent of a Boston Public Schools student allegedly attacked a school bus driver on Tuesday.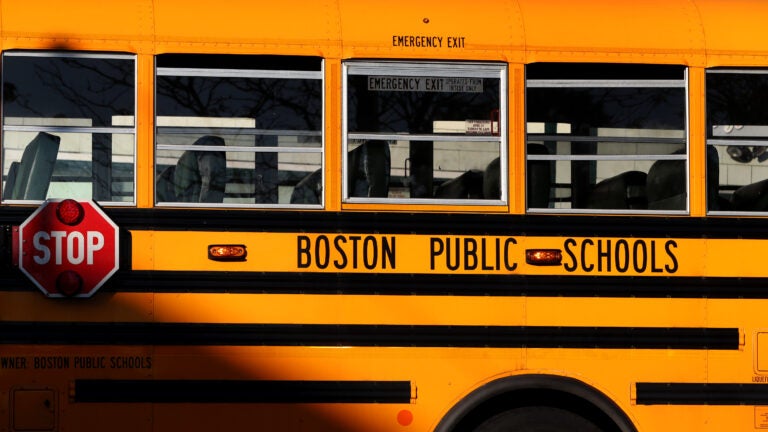 The parent of a Boston Public Schools student allegedly assaulted a school bus driver on Tuesday afternoon — an incident that left Superintendent Marky Skipper feeling "outraged and disappointed," as she told bus drivers in a letter.
In separate correspondence to families of the Charles H. Taylor Elementary School in Mattapan, Principal Jennifer Marks wrote that a "parent was allegedly involved in a physical altercation with the bus driver on afternoon school bus B541."
"School staff were immediately notified along with the Boston Public Schools Department of Transportation. Boston Police and a BPS Transportation Road Safety Supervisor were also both notified and responded to the bus to provide assistance for the students and staff," Marks wrote.
"A substitute bus driver was sent to transport the students home on the bus. Boston Police will investigate this incident, and disciplinary action from law enforcement is also possible."
The letter from Skipper and Dan Rosengard, the district's executive director of transportation, to the BPS bus drivers on Wednesday said the driver involved in the incident "was assaulted by an adult while completing their route."
"I want to be very clear, violence of any kind is unacceptable and will not be tolerated," the letter reads. "We will ensure our colleague has the support he needs while he recovers. We are also working with BPS Safety Services and the Boston Police to ensure safety on all our school buses and accountability for anyone who engages in inappropriate behaviors towards BPS staff."
The two officials said the district's trauma response team is supporting students who may have witnessed the alleged assault, and said the city's Employee Assistance Program has support services available for any drivers who need it.
In a statement to Boston.com Friday, a BPS spokesperson also condemned the alleged incident and said the district would cooperate with any investigation into what happened.
"Boston Public Schools takes the safety of all students and staff who travel on our buses very seriously," Skipper and Rosengard wrote in their letter. "It is unconscionable for the safety of a school bus driver to be compromised. Our bus drivers work incredibly hard every day to ensure that students are safely transported to and from school. This is not easy work and it requires relentless dedication. Every individual has a right to a safe work environment. Boston Public Schools is committed to ongoing partnership with Transdev and USW Local 8751 ensuring a safe working environment for bus drivers in service to Boston Public Schools."
Newsletter Signup
Stay up to date on all the latest news from Boston.com