Schools
BC, BU warn of Boston Marathon BORGs and zero tolerance for poor choices
The popular drinking trend has worried colleges around the region this year.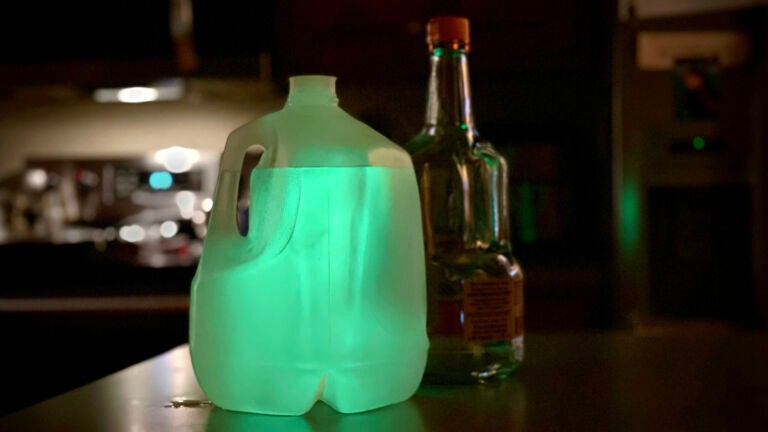 Ahead of the Boston Marathon on Monday, Boston College and Boston University are urging students to make smart decisions amid the festivities — especially here in the year of the BORGs.
"We do not recommend drinking a BORG," Sarah Voorhees, assistant director of substance use, recovery, and sexual well-being at Boston University, told BU Today, the on-campus news outlet.
BORGs, or "blackout rage gallons," have become the drinking fad of choice for college students this year, with their popularity advertised on TikTok, alarming doctors, health experts, and school administrators.
A typical BORG is a gallon jug filled with a combination of water, liquor, a caffeinated drink, water flavoring, and liquid IV. Students contend the hydrating elements of the sludge give it health benefits not inherent to drinking straight alcohol, but doctors and professionals say that simply is not true.
According to Voorhees, many BORG recipes call for 17 shots of liquor — an amount she noted that, even if it is consumed over several hours, is still enough to "cause an alcohol emergency."
"Water and electrolytes do not offset the very real impact of the amount of alcohol," Voorhees explained to BU Today. "Folks might also be adding caffeinated beverages or caffeine to a BORG. Caffeine has the effect of masking the feelings of intoxication and other effects of alcohol. So, it can make it more likely that someone will drink more than they realized or even planned."
Likely fueling added concerns around the marathon this weekend for local colleges and universities is what played out at UMass Amherst last month, when 28 ambulances were called to off-campus parties, thanks to widespread BORG consumption.
Voorhees is reminding students of the university's "Good Samaritan policy" to help address any extreme cases. The policy stipulates that students who seek help for "themselves or others who've used alcohol or drugs, neither student will receive a sanction for alcohol or drug use, as long as they complete an educational or counseling program on campus."
"When I think about that incident at UMass, what I'm thinking about is students' safer drinking and still wanting folks to reach out in case of an alcohol emergency, to feel comfortable doing so," Voorhees said.
A message sent to Boston College Students Thursday did not specifically mention BORGs, but strongly discouraged underage and public drinking.
"Boston and Newton Police Departments have a zero tolerance policy for public drinking, especially during the Marathon. Regardless of age, students are prohibited from enabling underage drinking, as well as engaging in drunkenness and disorderly conduct," the letter reads. "Violations may result in an arrest, court summons, and/or a referral to the student conduct process. We urge you to make safe choices so that vital medical and emergency resources can remain available for those running the marathon."
Boston College officials said college and Boston police received a "significant number of complaints of community disturbances" during last year's marathon.
"Boston Police is expected to have zero tolerance for disruptive behavior and underage drinking in the neighborhoods," the message reads. "It is critical that all students keep public roadways clear and be respectful of our neighbors who live close to campus, as well as their property."
Both institutions are hosting on-campus, marathon-related events on Monday and are encouraging students to attend those festivities instead.
Newsletter Signup
Stay up to date on all the latest news from Boston.com