Schools
School bus driver strike stretches into 2nd day in Marlborough
The two sides have reportedly failed to meet since the strike began.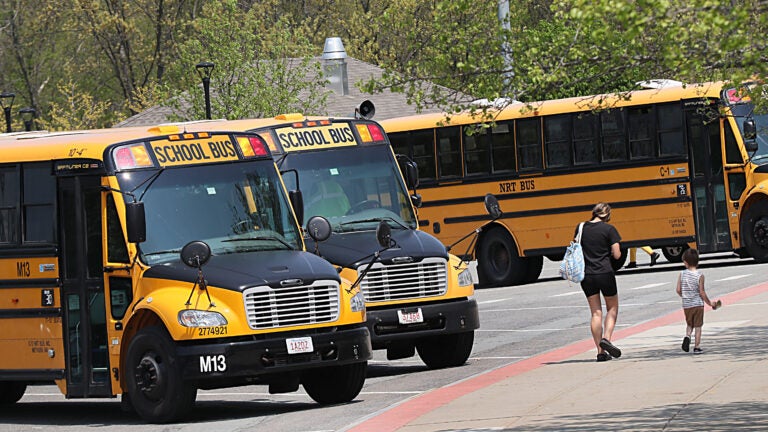 School bus drivers are on strike Tuesday in Marlborough for a second straight day.
Mary Murphy, superintendent of Marlborough Public Schools, updated families on the ongoing strike Monday evening and urged parents and guardians to keep following plans provided by each school for arrival and dismissal procedures.
"We will be working to improve traffic around all schools," Murphy wrote.
The strike, which began Monday, is the result of failed negotiations for a new contract between the drivers' union, Teamsters Local 170, and North Reading Transportation Bus Inc., a private company that provides bus service to Marlborough, Westborough, and Framingham.
Framingham averted a strike with a deal Sunday evening, and negotiations are continuing in Westborough, according to the Boston Globe.
According to NBC10 Boston, in Marlborough there has been no progress on contract negotiations since the strike began.
The district is not involved in the labor negotiations.
The two sides have reportedly failed to meet so far and there were no negotiation sessions scheduled as of Tuesday morning, according to NBC10 Boston.
"The City of Marlboro looks to pay their bus drivers to get to school safely, the union wants to pay the bus drivers to disrupt their education," Marlborough Mayor Arthur Vigeant told the station. "So we're just hoping they get back to the table; the union seems to be away from the table more than they're at the table."
According to the Globe, the union is calling for safer buses, fair wages, healthcare, and retirement benefits and says it is the transportation company that hasn't returned to the negotiating table since Sunday night.
"We want to be paid for the whole time we're on our buses," Donna Paglia, a bus driver with 12 years of experience who is on strike, told the newspaper on Monday.
Newsletter Signup
Stay up to date on all the latest news from Boston.com