Schools
School bus driver strike in Marlborough ends after 3 days
The strike began Monday after failed contract negotiations between the drivers' union and the private company that provides bus service to Marlborough Public Schools.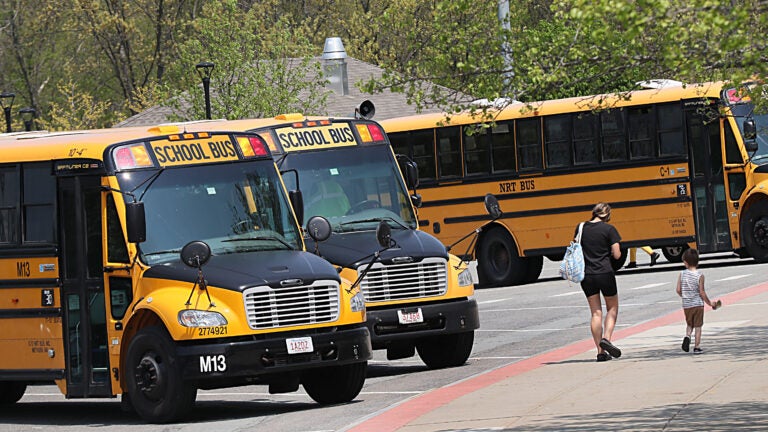 School bus drivers in Marlborough are back at work on Thursday after a three-day strike, officials said.
Marlborough Public Schools Superintendent Mary Murphy informed families that the strike, which began Monday, was over on Wednesday night.
"Full bus service will resume immediately," she wrote on Facebook.
The unionized drivers, part of Teamsters Local 170, went on strike as a result of failed negotiations for a new contract with North Reading Transportation Bus Inc., a private company that provides bus service to Marlborough, Westborough, and Framingham.
According to WCVB, an agreement between the teamsters and NRT was reached Wednesday night.
Details of the agreement were not immediately released, the Boston Globe reports, but the union previously said it was seeking safer buses, fair wages, health care, and retirement benefits.
Newsletter Signup
Stay up to date on all the latest news from Boston.com