Schools
Wu, Skipper plan to expand one school, move another as part of new vision for Boston high schools
"We're talking about generational change at a scale that we haven't seen for quite some time in our district."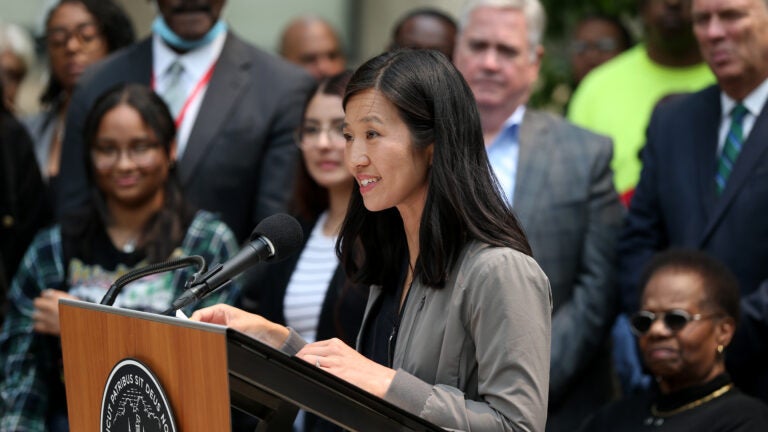 Boston Mayor Michelle Wu and Superintendent Mary Skipper are looking to expand Boston's only vocational high school and move its most diverse exam school to West Roxbury as part of a new plan to bring "generational" change to the city's high schools.
Announced Tuesday, the plan calls for separating the Madison Park Technical Vocational High School and the John D. O'Bryant School of Mathematics and Science, which currently share a Roxbury campus.
Under the proposal, Madison Park would expand in Roxbury and O'Bryant would move to the now-vacant West Roxbury Education Complex. Wu and Skipper have proposed building a state-of-the-art STEM campus at the site, which shuttered in 2019 "due to major roof, masonry, and windows issues and significant deferred maintenance," according to the city.
Speaking at a press conference Tuesday, Wu asserted that the move would give both schools room to thrive.
"What is before our young people shouldn't depend on which school they attend or what building they've been enrolled at," she said. "The schools' physical environment should reflect our academic one — spaces designed to nurture big ideas, not confine them."
The proposal for Madison Park and O'Bryant was among a series of initiatives Wu and Skipper announced Tuesday, all aimed at improving high school programming and facilities. Other parts of the plan call for expanding early college pathways through a partnership between Charlestown High School and Bunker Hill Community College, as well as adding grades 7 and 8 to the dual-language Margarita Muñiz Academy in Jamaica Plain.
However, Skipper noted that investments in programming and facilities go hand in hand.
"We often accept incremental change," she said. "That is not good enough for our students; it never has been and it never will. … That period of time is done in the City of Boston and in BPS."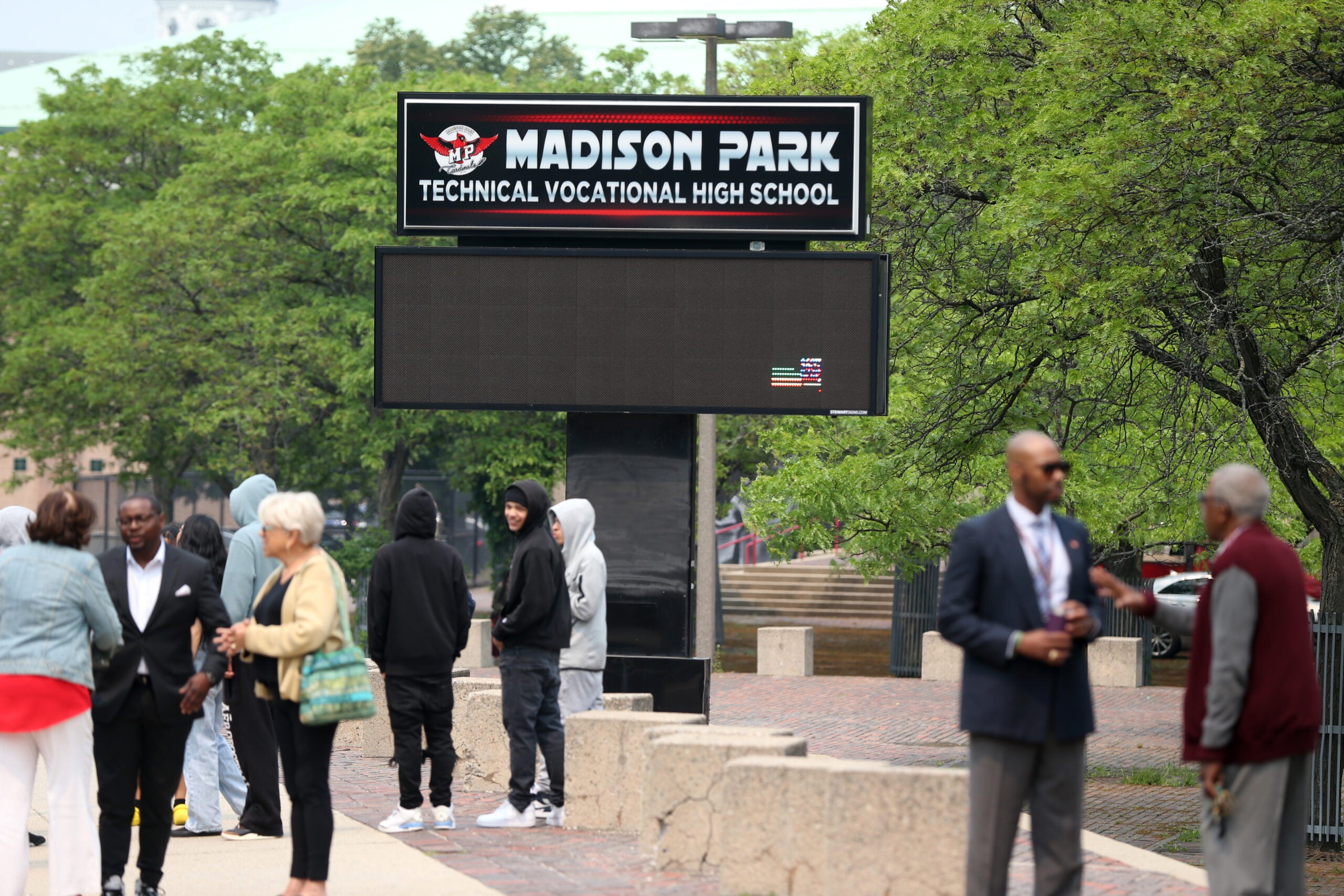 What are the benefits?
Separating the two schools would add 400 seats at O'Bryant and more than double Madison Park's student population in grades 7-12.
The move would give O'Bryant more space for science labs and facilities while positioning Madison Park as a "hub of community resources and learning here in Roxbury and an economic engine for all of this Greater Boston region," Wu said, citing a new partnership with JetBlue to build career pathways into the aviation industry.
Longtime Madison Park educator and basketball coach Dennis Wilson expressed support for the plan Tuesday, noting that the Friends of Madison Park have been fighting for better school facilities for more than a decade.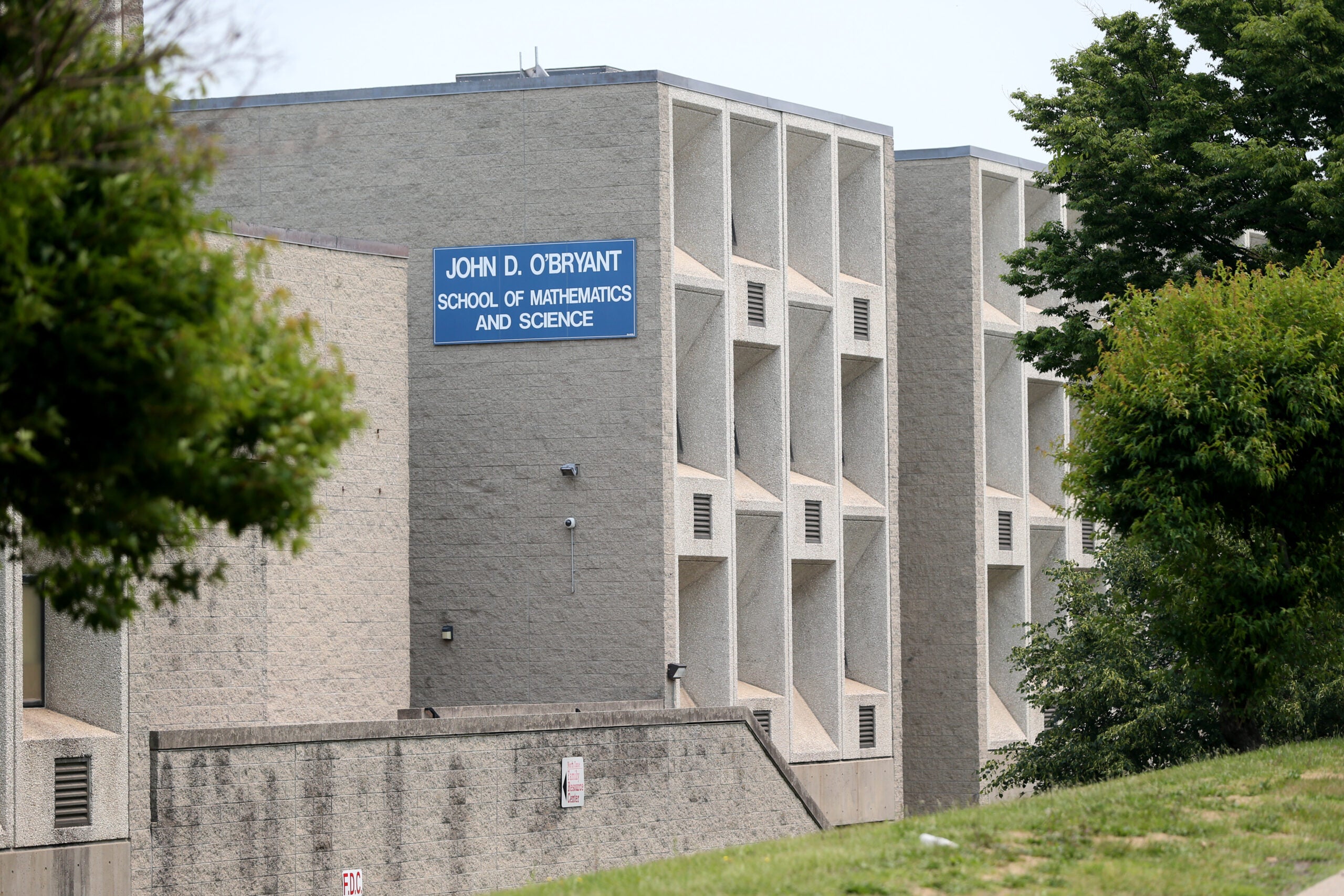 In that time, he said the group has asked countless city leaders the same question: "Why can't our children and our community have a state-of-the-art, first-class, futuristic school, second to none, like the other cities, the other communities, the other neighborhoods?'"
Richard O'Bryant — son of the O'Bryant school's namesake and an educator himself — also threw his support behind the proposal.
"When my brothers and I toured the West Roxbury Education Complex with Mayor Wu and Superintendent Skipper, it was easy to see how a fully renovated facility there would fulfill the vision for the John D. O'Bryant School of Mathematics and Science," he said in a statement. "It will become the gold standard for STEM education in Boston."
What's next?
Wu said city leaders intend to engage stakeholders from the school community and have already started work on a transportation plan that would run shuttle buses to the new O'Bryant campus.
Tuesday's announcement kicks off a process expected to last several years; Wu said city leaders have a goal of beginning construction in 2025. She's proposed an initial $18 million in the Fiscal Year 2024-2028 Capital Fund for demolition and school design at the West Roxbury campus, plus another $45 million for school design at Madison Park.
"We're talking about generational change at a scale that we haven't seen for quite some time in our district — that can feel daunting," Wu said. "But if we truly believe that our young people … deserve to learn in ways that are challenging and exciting, in spaces that are healthy, beautiful, and inspiring, these are the kinds of moves that we need to be making to set the foundation for our students' success long after we are no longer in these current roles."
Newsletter Signup
Stay up to date on all the latest news from Boston.com