Schools
King Philip High football players hazed underclassmen through forced boxing matches, school finds
The alleged incident happened during a summer football camp in Maine, according to school officials.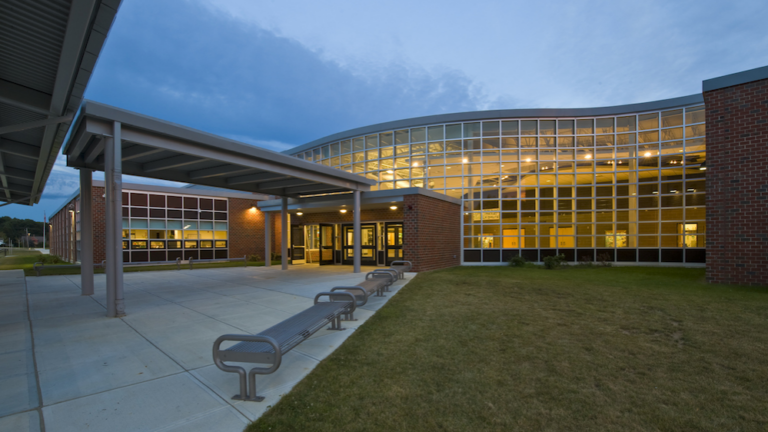 School officials at King Philip Regional High School are taking action after an investigation found that upperclassmen football players hazed younger players during a summer football camp in Maine.
In a joint letter to families, Superintendent Rich Drolet and Principal Nicole Bottomley said the investigation found that the upperclassmen forced 10th-grade players to participate in boxing matches arranged by the upperclassmen.
The camp took place at Camp Mataponi in Naples from Aug. 22 to 27, school officials for the Wrentham-based district said. Administrators said they learned of the "troubling and disappointing" incident after the camp concluded.
School officials quickly launched an investigation into the incident and interviewed players, their families, and coaches. The investigation found that what happened at the camp met both the legal definition of hazing and hazing as defined by the district's handbook, administrators said.
"In particular, we focused on '…forced physical activity which is likely to adversely affect the physical health or safety of any such student or other person,'" school officials wrote in the letter.
No coaches were present during the boxing matches, and no injuries were reported, administrators said. Wrentham police were notified of the incident.
"Although there were individual students who took a greater lead in orchestrating the hazing/boxing, there were many people involved, and the behavior was so widespread and long-standing [that] there is a need to address this behavior with all individuals of the football program and all coaches, both paid and volunteer," the letter reads.
School officials said in the letter that they have taken "appropriate action," but declined to comment when asked by Boston.com if disciplinary action had been taken against any students.
Administrators said in the letter that they are organizing mandatory leadership training for all coaches and captains, as well as hazing and bystander training for all players and coaches. Additionally, they are considering whether they will approve any offsite camps in the future.
"We would like to stress to the entire KP community that we take all reports and incidents of hazing very seriously," the letter reads. "We will not tolerate any form of bullying, harassment, or hazing. We aim to foster an inclusive, welcoming environment, and the actions of those at the football camp completely contradict the work we are trying to do."
King Philip Regional High School serves students from Wrentham, Norfolk, and Plainville.
You can read school officials' full letter below:
King Philip Regional High School Hazing Incident Letter by Susannah Sudborough on Scribd
Newsletter Signup
Stay up to date on all the latest news from Boston.com