Schools
Mass. is changing its sex ed, health class guidelines for the first time in 24 years. What to know.
Education officials unanimously approved an updated health and physical education framework on Tuesday, bringing changes to sex ed curriculum guidelines.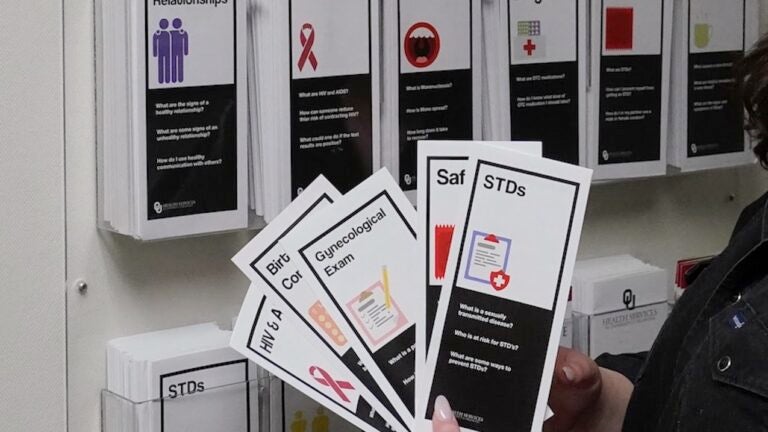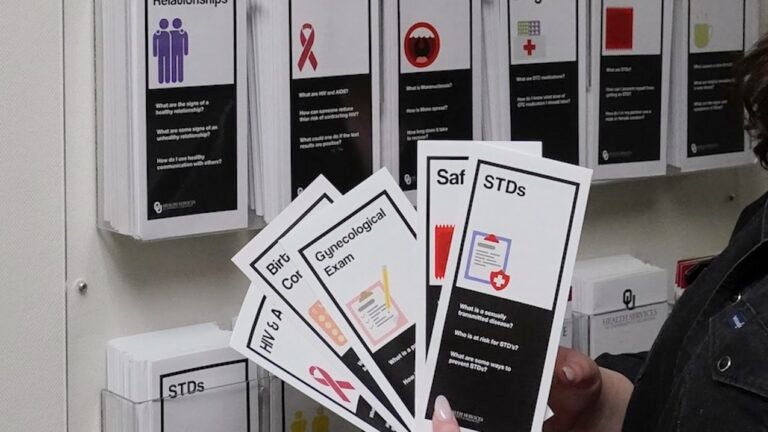 More Massachusetts students will receive sex education that is medically accurate and LGBTQ+ inclusive after state education officials unanimously approved new curriculum guidelines on Tuesday — the first time the framework has been updated since 1999.
Intended for public school students in grades pre-K through 12, the new health and physical education framework touches on topics including mental health, healthy relationships, and age-appropriate conversations around gender and sexuality.
The guidelines received overwhelming support during Tuesday's Board of Elementary and Secondary Education meeting, where speakers ranged from elected officials to parents and educators.
State Rep. Jim O'Day noted that over the past decade, thousands of students have come to the State House to testify in support of a comprehensive sex ed curriculum, "so that they can be empowered, so that they can learn about themselves, so that they can learn about how to take care of their own bodies, so they can understand what a healthy relationship is."
The board's approval follows more than a decade of advocacy on Beacon Hill, where legislators have long fought to pass the Healthy Youth Act and create curriculum guidelines similar to the ones included in the new framework.
O'Day, the Healthy Youth Act's lead sponsor, drew on his prior experience as a social worker to argue in favor of updating the standards.
"I can't tell you how heartbreaking it would be to be in the living room or [at] a kitchen table with a family with a 12- or a 13-year-old daughter … saying, 'I have no idea how I became pregnant,'" the Worcester Democrat shared. "That's not a myth; those are conversations that I actually took part in."
Other speakers similarly emphasized the need for more comprehensive sex and health education.
Raised and educated in Massachusetts, college student Nina Brothers — a member of Planned Parenthood Generation Action — said their high school health class did not touch on consent or healthy relationships.
"Some people learned what they could from the internet or friends, or were lucky enough to have communicative parents," Brothers said. "But it was a dice roll."
Adam Schepis told the board about his 14-year-old son's experience coming out as transgender, asserting it is critical that LGBTQ+ children be able to hear and learn about themselves in schools.
"Even at a young age, many of these kids know that they're different, but they don't have the language to articulate it," Schepis said. "It's so important that we give kids windows through which they can see the world and mirrors that they can see themselves in."
The updated framework has faced some controversy and backlash from groups like the Massachusetts Family Institute, a conservative Christian organization arguing that conversations about sexuality and gender should be happening at home, rather than at school.
When Gov. Maura Healey announced the draft framework back in June, MFI labeled some of the learning objectives as "highly disturbing," asserting that sex ed lessons aligned with the framework "will groom vulnerable youth toward early sexual debut and transgender identifications that set them up for mental, emotional, and physical harm."
Notably, while public schools in Massachusetts are required by law to teach health and physical education, districts have the final say on what curriculum and materials to use. State law also allows parents to opt their children out of sex education if they choose.
However, sex ed is only a small part of the new curriculum framework, Healey's office said Tuesday. In a statement, the governor said the updated guidelines will help students "make decisions that are right for their health and wellbeing."
In his remarks to the board, O'Day also sought to put some concerns about the new standards to rest.
He noted that Worcester has been using a similar curriculum for two years, "and to the best of my knowledge, the sky has not fallen in in the city of Worcester since we began using a very comprehensive sex education curriculum."
Newsletter Signup
Stay up to date on all the latest news from Boston.com