Schools
Investigation into NH high school students allegedly sharing 'trading cards' grading students' body parts finds photos but no cards or grades
The school interviewed 35 students while investigating the allegations on Friday.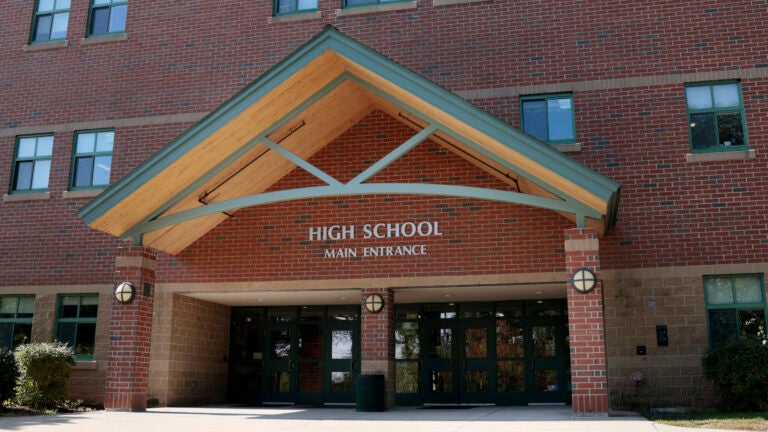 School administrators in Bedford, N.H., investigating allegations that high school students were sharing "trading cards" that graded other students' body parts say they have found photo collages of students shared without their permission, but no such trading cards.
On Sept. 21, Bedford High School Principal Robert Jozokos alerted parents that underclassmen boys were allegedly taking pictures of upperclassmen girls' "buttocks and breasts without the girls' knowledge, grading them, and sharing those with each other."
There were also reports that the photos and ratings had been shared on trading cards, he said. The principal said those responsible would face suspension and other disciplinary action.
The following day at noon, Bedford Superintendent Michael Fournier messaged parents to clarify the situation, and said that while the allegations had been reported by a "brave" student, at that time, "no student victims or perpetrators [had] been identified."
That evening, Jozokos sent another update to parents. He said he and other administrators had interviewed around 35 students about the allegations that day.
Late in the afternoon, Jozokos said, a student showed them two pictures that were collages of girls in bathing suits, shirts, and shorts that had been sent through Snapchat. None of the pictures were nude or taken at the school, but they were shared without the girls' consent.
"As of right now, we know two students received images, and student reports point to three to five students sharing them," Jozokos wrote.
The school contacted the parents of any girls who were identified as being in the photos, and any girls who are identified in the future will have their parents notified, the principal said. He did not say whether the students believed to be involved with sharing the photos would face disciplinary action.
"There are some things we are still trying to find out. We have not been able to find any physical trading cards, although several students mentioned hearing about them. We have not seen any pictures taken inside of the school, although several students also mentioned that happening," Jozokos wrote.
Administrators also did not find any images with students' names or ratings on them, he said. Though administrators heard a report about this on Thursday, the principal said, on Friday while investigating, they did not.
"The entire student body has been very cooperative today. They are also very upset," he wrote.
Jozokos asked parents to contact the school with anything they might know about the allegations. He said he would be meeting with class officers to make a plan to address the situation, and that councilors had been made available to students.
School resource officers were updated on the situation, Jozokos said. On Monday, the Bedford Police Department shared a press release dated Sept. 22 that said the department "has not received any images, information, or evidence of a violation of New Hampshire law" in connection with the allegations.
"The Bedford Police Department remains ready to investigate and review any images, evidence, or information regarding allegations of violations of New Hampshire criminal law with respect [to] this matter," the department wrote.
At a Bedford School Board meeting Monday night, the board did not address the allegations directly, and few public comments were made about the matter. One woman said she was concerned about the privacy and mental health of students who may be accused of being involved in the allegations.
Even so, by Tuesday afternoon, a petition to expel the students responsible for the alleged trading cards had garnered over 3,700 signatures. Many people claiming to be female Bedford High School students commented on the petition to say they were disturbed and disgusted by the allegations and want the school to take further action.
Newsletter Signup
Stay up to date on all the latest news from Boston.com