Schools
When Mt. Alvernia closed, some were anxious about all-girls education in Mass. But today, it's thriving.
All-girls schools are on the rebound post-pandemic, with enrollment numbers trending up and opportunities for innovation around every corner.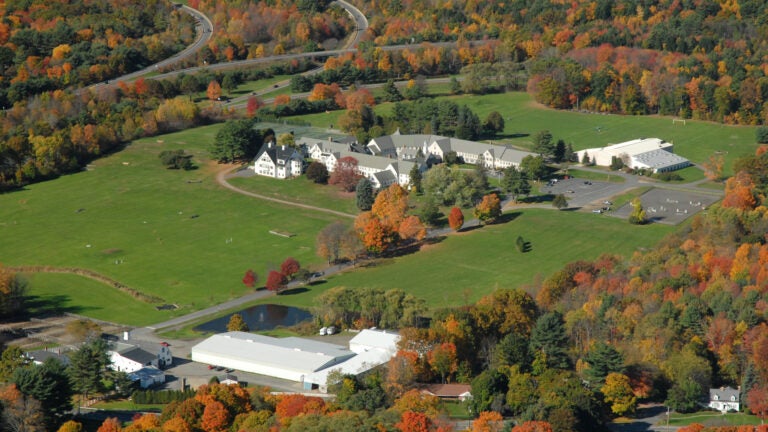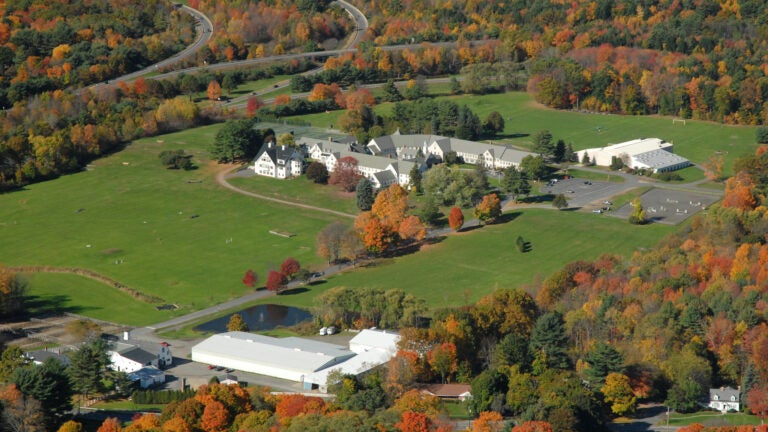 The sudden closure of Mount Alvernia High School last spring made waves among Massachusetts' small-but-mighty contingent of all-girls schools, sparking controversy as news spread that the Franciscan sisters who owned the Newton property would soon be selling.
With the new school year underway, however, it's now clear that Mount Alvernia's closure wasn't a herald of uncertainty for all-girls education in Massachusetts. In fact, several independent school leaders who spoke with Boston.com were optimistic as they shared their post-pandemic outlook, discussing growing enrollment trends and highlighting opportunities for innovation around every corner.
"The pandemic was difficult for many families — they didn't want to think about necessarily something new," said Molly Martins, founder and president of The Academy at Penguin Hall in Wenham. "And now, as we emerge from that, I think they're really thinking about what is the best educational opportunity for their daughters at this time."
According to Martins, the number of transfer students more than doubled last year at Penguin Hall, an all-girls high school with a student body of about 120. After numbers "flattened" during the height of COVID-19, she said the school is now seeing an uptick in enrollment, applications, and engagement from prospective families.
"There's a little bit of an anomaly in there," she said of the pandemic years. "The numbers were absolutely trending as we expected them to, starting from when we opened in 2016. And with the onset of the pandemic in 2020, one of the issues for us was the inability to have people on our campus. And it's really important for a new school for people to experience the program, experience the facility, experience all of what we have to offer."
Among schools that take both day and boarding students, as Penguin Hall began doing in 2021, COVID-era restrictions brought noticeable changes in enrollment demographics.
"The pandemic did shift things, especially for our domestic boarding and international boarding population," said Angela Brown, assistant head for admission and strategic initiatives at Wellesley's Dana Hall School, which has 462 students across grades 5-12. "There were lots of families who were pushing pause because they wanted to, or because their countries were making them, where travel to the U.S. was challenging or travel back and forth from their home countries was challenging."
In Greenfield, Stoneleigh-Burnham School reported a dip in boarding numbers that coincided with growth in the population of day students.
"During the pandemic, that boarding population that was coming in from overseas really dried up," Head of School Laurie Lambert said. "And it is starting to trickle back, which is great."
Stoneleigh-Burnham is at about 100 students now in grades 7-12, and school leaders said they hope to build back up to around 130 in the coming year.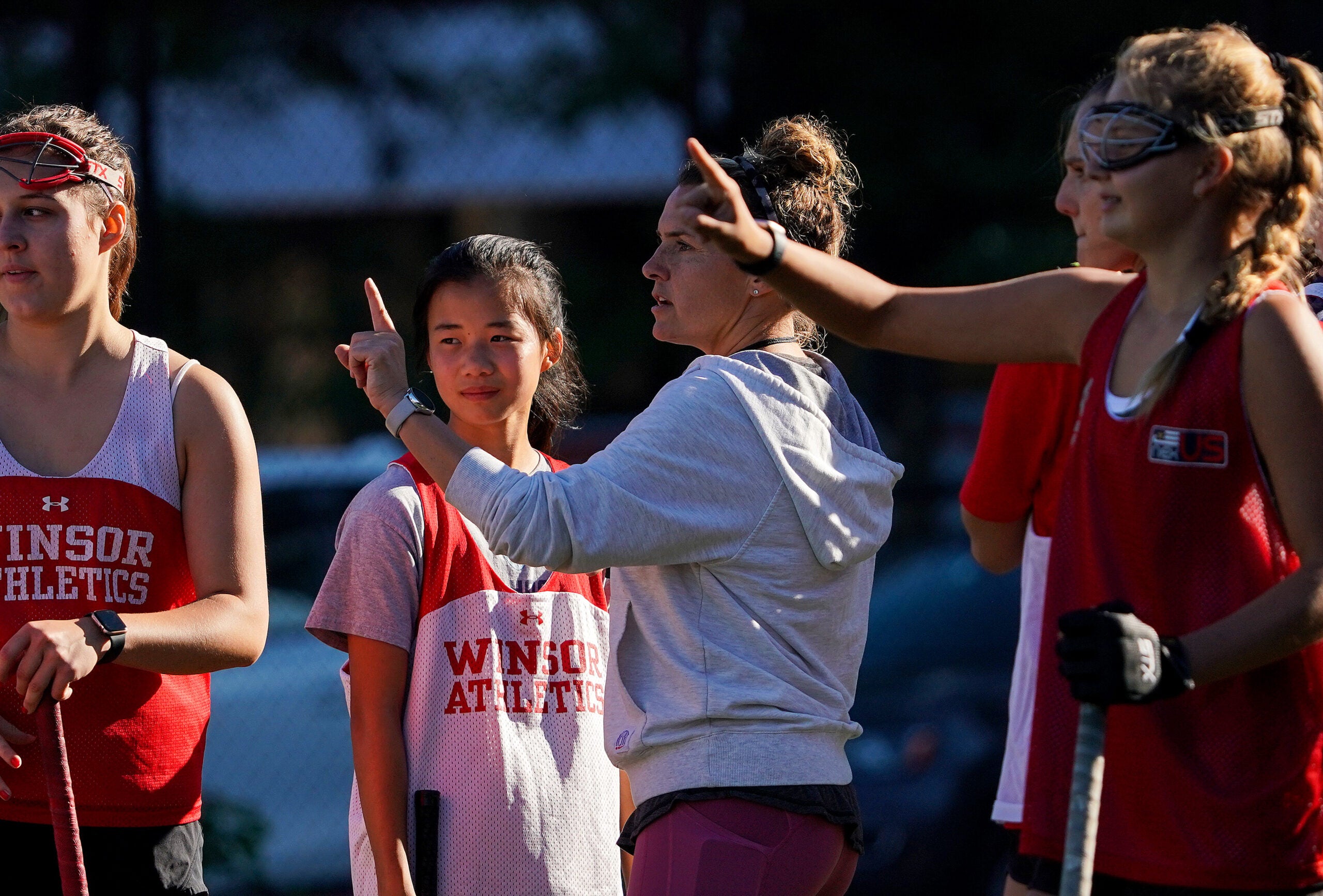 Those insights are in line with recent trends across the industry: The National Association of Independent Schools found that median enrollment at single-sex schools improved in the 2021-22 and 2022-23 academic years, but did not reach pre-pandemic levels. Boys' schools saw a decline of 4%, compared to a 1% decline in girls' schools, according to NAIS. The trends also varied by geographic region and school size and type.
The Winsor School in Boston's Longwood Medical Area, for example, said it maintains waitlists every year and has seen steady enrollment. Serving students in fifth through 12th grade, the day school aims for about 475 students annually, according to Head of School Sarah Pelmas.
"The pandemic did help to increase our applicant pool for several years, as it did for most independent schools across the country," Pelmas said in an email interview. "Our applications initially went up by roughly 30%; they have now settled some, though we are still trending 10-20% higher than our five-year historical average at our different entry points."
'They're never dimming their lights'
So, why an all-girls school? According to Brown at Dana Hall, it depends on whom you ask.
"In many ways, there aren't differences between a single-gender school and a co-ed school," she said. "People tend to assume that a single-gender school may not be as rigorous as a co-ed school, or may not offer as many courses, or sports, or co-curricular activities, and that just simply is not true."
Having worked in both co-ed and single-gender institutions, Brown said, "I can tell you in the co-ed institutions in which I've worked, there's a magical time around fifth, sixth grade where you start to see young women dim their light in some particular way, and there's lots of reasons why that happens."
She continued: "In a single-gender institution, they're never dimming their lights, they're never turning down their volume."
Pelmas shared similar observations from the frontlines of all-girls education, even as she acknowledged that there's a wide variety of schools out there and a place like Winsor may not be right for everyone.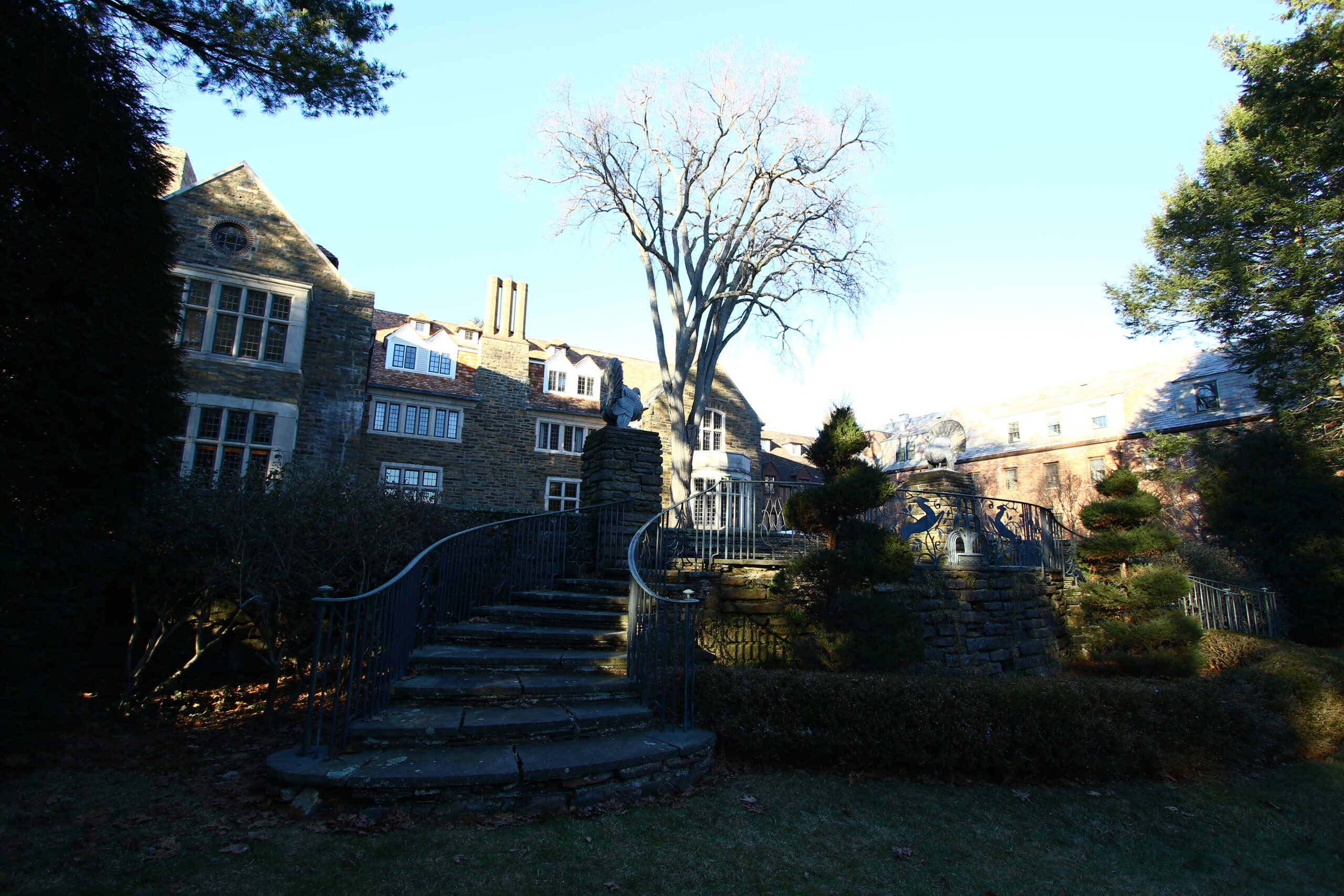 "What a girls' school offers is the opportunity to be surrounded by girls' and women's leadership, to internalize the fact that everything can be led by a woman because all they see around them is women's leadership," she said. "There is a real sisterhood that exists in girls' schools that is hard to find elsewhere in the same way, and for many students that is a game-changer."
Jane Bell, a Stoneleigh-Burnham alumna turned faculty member, said there's a set core of values that unites students there, regardless of their favorite class or the sports they play.
"They are caring, compassionate. They're always the one that's going to give you a high-five on the soccer field. They're always the one that's going to give you that pep talk if you need it," Bell said. "And I think every moment where we gather at school, I feel that, and it feels so special to be here."
Looking ahead
When it comes to meeting students where they're at, leaders at both Stoneleigh-Burnham and Penguin Hall cited the need for adaptability.
"We're looking at the whole student; we're looking at how students learn as individuals, what their needs are," Lambert said. "We're also very nimble because we are small, and we can adapt to the needs of our student body and the needs of our community."
She cited, as an example, the school's flexibility in helping one student shift her coursework around and compete in the Vex Robotics World Championship in Texas last spring.
Penguin Hall, which opened its doors in 2016, similarly counts flexibility as a plus.
"One of the real benefits that we experience is the fact that we are newer, so we are not bound by, 'We've always done it that way,'" Martins said. "We're not trying to undo either a curriculum or a way of doing something that has been in place for many, many years or decades in some cases. I think we're always looking forward."
Some of the more established schools are also looking ahead — take Winsor, established in 1886.
"Winsor, like all independent schools, tends to add without ever subtracting, so we have an enormous number of opportunities for students," Pelmas said.
On one level, she said, "we want to have dozens of programs, and we also want to provide a thorough and rigorous middle- and high-school education, one that never closes a door for a student, so that they can arrive at college and really begin to dive into their specialities."
Those opportunities can also depend on where the school is located; as an urban school, for example, Winsor boasts close proximity to all the cultural, artistic, and educational experiences Boston has to offer. Out in Western Mass., meanwhile, many young women at Stoneleigh-Burnham hone their equestrian skills — Lambert estimates that anywhere from 30-40% of the school's students ride in a given year.
"We actually don't feel that we're in competition with other schools, because we have such a distinctive program," she said. "We are who we are, and while we might update the way we look at certain aspects of the experience as time goes on — because we always want to be looking at what the students need for their futures, and that is changing, particularly coming out of the pandemic — the core of who we are is an amazing thing, and we don't need to deviate from that."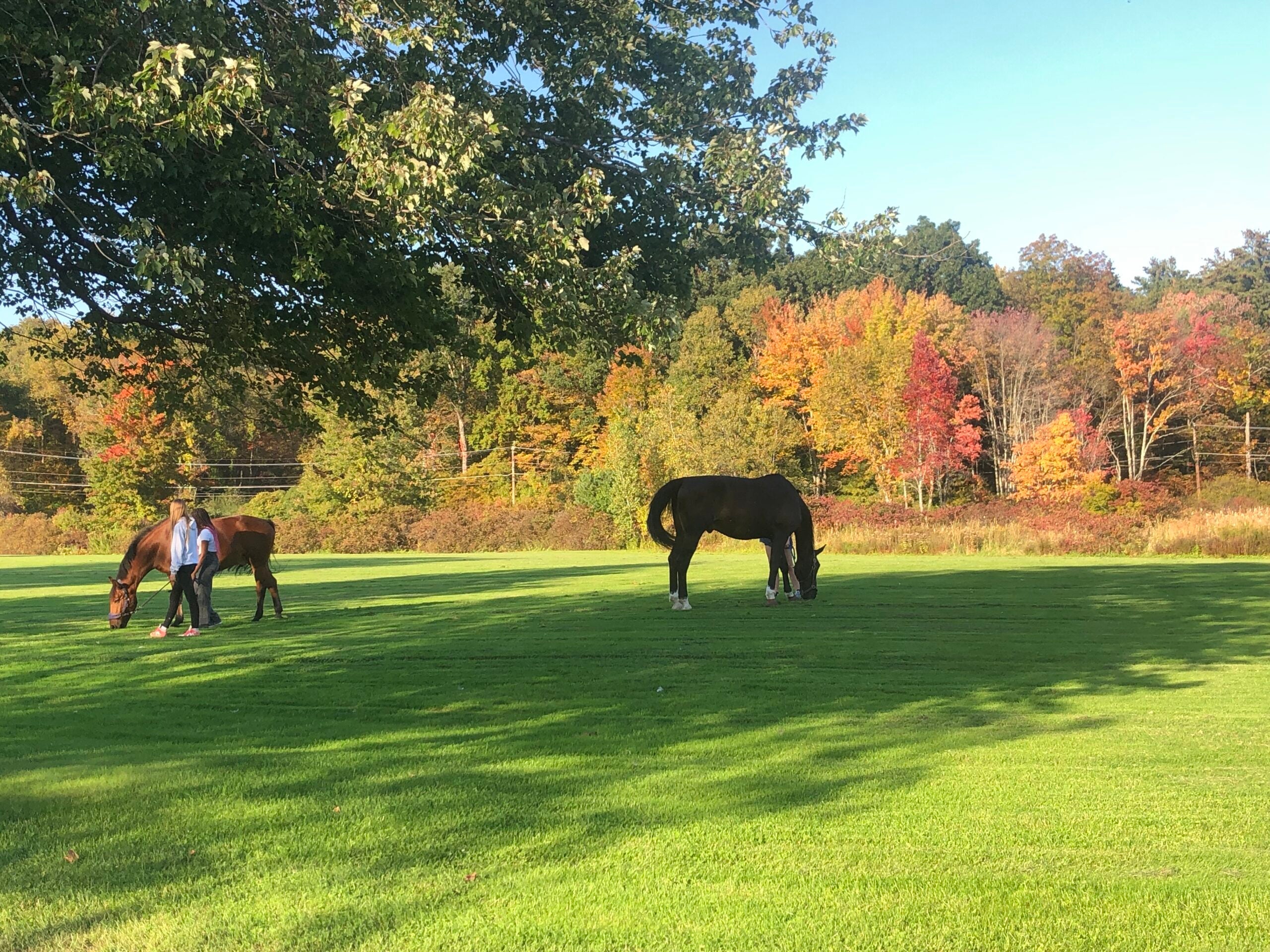 Still, Stoneleigh-Burnham and other all-girls schools across Massachusetts are finding new ways to innovate and grow their footprint, both physically and programmatically.
At Penguin Hall, Martins said the next piece of the puzzle could be an expansion of the athletics program. According to Pelmas, Winsor's campus master plan prioritizes renovating the science labs, but school leaders are also keeping an eye out for new athletic facilities.
Stoneleigh-Burnham leaders touted the school's Wingspan Program, which connects students with experiential and project-based learning opportunities. And in recent years, Dana Hall launched a major classroom building project and won a grant from the Edward E. Ford Foundation to create a data science program.
Like other school leaders, Brown touched on a recurring theme in all-girls education: The desire to give young women an academically ambitious education in the face of an ever-changing world.
"And what was academically ambitious in 1881 [when Dana Hall was founded] is very different than what's ambitious in 2023," she acknowledged. "But what stays the same is that the school is always committed to providing that type of environment, and so we innovate as time goes on, because we want to give our students the very best."
Newsletter Signup
Stay up to date on all the latest news from Boston.com