Schools
Tufts among 6 schools whose students are lodging complaints saying fossil fuel investments break state law
Students are asking Attorney General Andrea Campbell to order Tufts to divest from fossil fuels.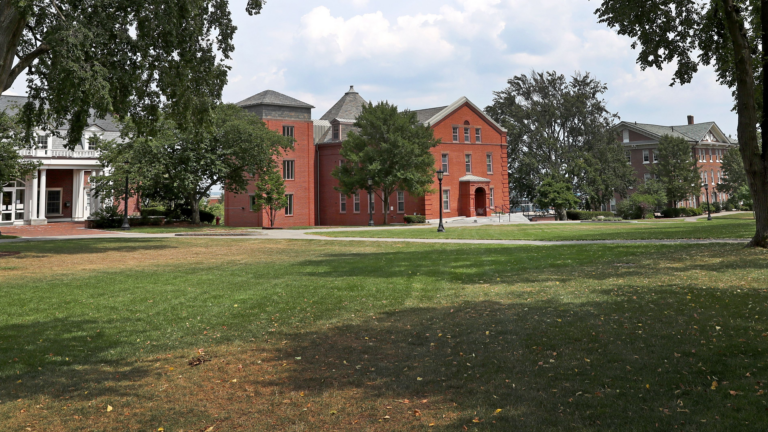 Students at Tufts University in Medford filed a complaint with Attorney General Andrea Campbell's office last week accusing their school of violating state law by investing a portion of its endowment in fossil fuels.
Tufts reported in 2022 that about $91 million of its $2.4 billion endowment was invested in the energy sector. According to the complaint, that investment violates the university's financial responsibilities as a charitable, non-profit organization under the Uniform Prudent Management of Institutional Funds Act.
"The privileges that Tufts enjoys as a non-profit institution come with the responsibility to ensure that its resources are put to socially beneficial ends," the complaint reads. "Despite the demonstrable financial and social benefits of institutional fossil fuel divestment, the Trustees have remained steadfast in their support of an industry whose business model is based on environmental destruction and social injustice."
The 61-page complaint details Tufts's alleged violations and calls on Campbell to order the university to divest from fossil fuels.
Tufts denies any wrongdoing.
"The university is and always has been in compliance with the Massachusetts Uniform Prudent Management of Institutional Funds Act," Tufts spokesman Patrick Collins wrote in an email to Boston.com.
The complaint argues that through its fossil fuel investments, Tufts has a financial stake in the environmental and social harms caused by climate change, which violates the university's investment obligations as a charitable organization.
The complaint also argues for divestment on purely financial grounds, pointing out that fossil fuel companies have performed poorly in recent years and calling them an "excessively risky" investment.
Members of the student group Tufts Climate Action put together the complaint with pro bono help from lawyers at the Climate Defense Project. They join students at six other schools around the country — the University of Pennsylvania, Pennsylvania State University, Pomona College, the University of Chicago, and Washington University in St. Louis — who all filed similar complaints in their own states based on the Institutional Funds law.
The school groups are calling themselves the "Solidarity Six." They're following in the footsteps of the "Fossil Free Five" — Yale, Stanford, Princeton, MIT, and Vanderbilt — who in February 2022 launched a similar divestment campaign. In a major win for that coalition, Princeton's Board of Trustees voted to divest in September 2022. Separately, Harvard announced it would divest from all fossil fuel holdings in 2021.
Claire Robinson is an undergraduate student and a member of Tufts Climate Action. Student activism and media attention played important roles in Harvard's and Princeton's divestment decisions, Robinson said. She hopes this complaint will put added pressure on Tufts to divest.
Tufts students have been asking for full divestment from fossil fuels for years. In 2021, the university banned direct investments in coal and tar sands companies and committed to investing in "positive impact climate strategies" such as clean energy. In 2022, Tufts reported that all of its remaining energy sector investments were "indirectly" invested in mutual funds managed by a third party. But many students say that isn't enough and continue to call for complete divestment.
"The time is now," Robinson said. "There's really no time to waste."
More than 20 student organizations from schools around the country added their names to the Tufts complaint. Two local city councilors and seven Tufts faculty members also signed on in support of divestment.
"We wanted to really show the university that it's not just a group of students that is wanting this to happen, but it's really people in the community and also members of the faculty as well," Robinson said.
The attorney general's office declined a request for comment.
Newsletter Signup
Stay up to date on all the latest news from Boston.com