Science
A research team at Boston College just made a very cool discovery
A science thing broken down for non-scientists.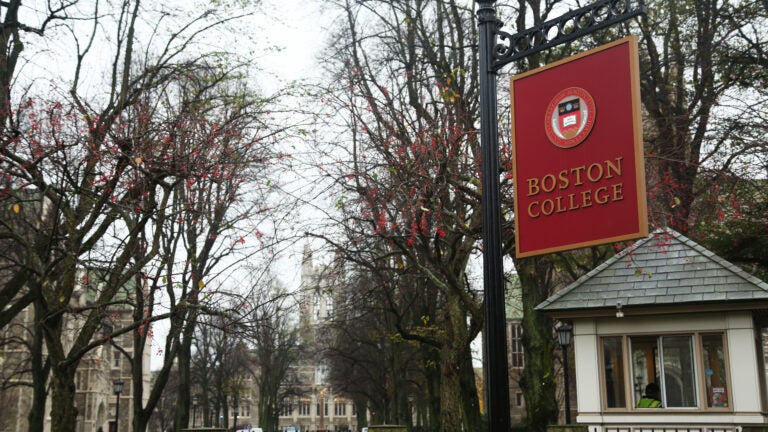 The Eagles have landed… a major scientific discovery, that is.
A research team at Boston College rung in the new year with a big announcement: they discovered a chemical process that allows scientists to develop compounds faster and more economically.
This means that the things that are made by creating chemical compounds, like pharmaceuticals, can be formed quickly and more cost-effectively than ever before.
A press release from News Medical briefly outlined the group's advancement in "cross-coupling'' chemical reactions, and some of the vocabulary in the official announcement was hard to swallow. So, graciously, Jim Morken, the leader of the Morken Research Group at Boston College (a.k.a. the scientists responsible for this advancement), explained it in simpler terms.
"There is a process call the Suzuki reaction that chemists use all the time. It couples two different chemical compounds together to make a new chemical structure,'' Morken said. "So chemists use this reaction to make many different compounds. They make pharmaceuticals this way, they make materials this way, they make agricultural chemicals using this reaction, and it's pretty powerful.''
"Half the people in drug discovery use this on a weekly basis,'' Morken continued.
Then, about a year ago, Morken and his team of student researchers were working on a project that involved using the Suzuki reaction. And they thought about how they could improve upon it.
Thus the idea for the conjunctive cross-coupling reaction (a.k.a. "C3 reaction'') was born.
"What we did was develop a variant of that process that joins three chemicals together to make a new compound,'' Morken said. "It gives you, quickly, different types of structures than one would make with the Suzuki reaction. This would be a much more efficient way to make those structures,'' Morken said. (Remember: the Suzuki reaction combines only two chemicals.)
Morken developed the reaction alongside five Boston College graduate students: Liang Zhang, Gabriel J. Lovinger, Emma K. Edelstein, Adam A. Szymaniak, and Matteo P. Chierchia, all of whom are amazing and were integral in the discovery process, according to morken.
The team has decided not to patent the C3 reaction, and they've already heard from a few interested folks who have questions about the process and how it works.
"It came out on New Year's Day,'' Morken said. "I was paranoid that nobody would find out about it.''