Science
The next total solar eclipse in the United States is in 2024. Here's where
Path of the 2024 solar eclipse in the United States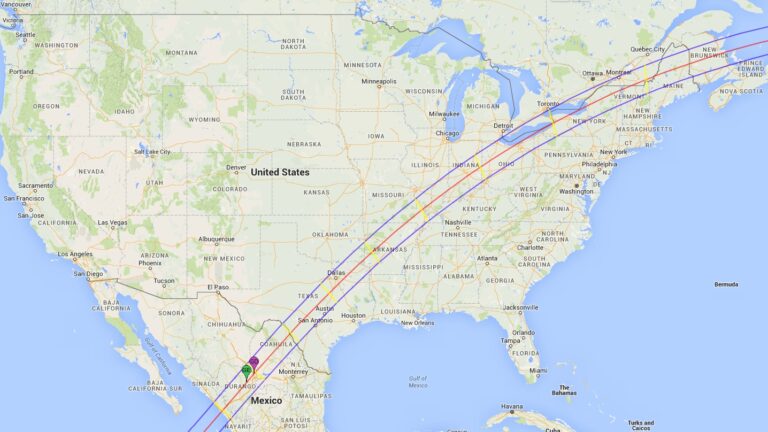 If you already can't wait for the next total solar eclipse, another is coming to the United States in only seven years.
The next total eclipse in the United States will occur on April 8, 2024, according to NASA. The path of totality will span from Texas to Maine, and include parts of Vermont and New Hampshire.
Unlike Monday's eclipse, Bostonians will have an easy three-hour day trip to totality in Montpelier, Vermont. Boston itself will experience a 93 percent eclipse, according to calculations by Fred Espenak, a retired NASA astrophysicist. That's enough for noticeable changes in the appearance of shadows, but not for a true twilight effect, according to Jay Pasachoff, a Williams College professor and long-time eclipse researcher.
"[During] the so-called 99 percent eclipse, the sky is still 10,000 times brighter than it is during totality," he said.
Outside of the United States, another total solar eclipse will occur as soon as 2019. On July 2 of that year, Argentina and Chile will see totality with a partial eclipse in other parts of South America and the Southern Pacific.
For locals interested in seeing a partial eclipse, there will be an annular eclipse on June 10, 2021 (and again on Oct. 14, 2023). The sun will be most obscured in Northern Canada, Greenland, and Russia, and 73 percent obscured in Boston, which is more than Monday's eclipse.