Science
A Harvard doctor is one in trio of scientists awarded the Nobel Prize in medicine. What they discovered is amazing.
William G. Kaelin Jr. and his colleagues were awarded "for their discoveries of how cells sense and adapt to oxygen availability."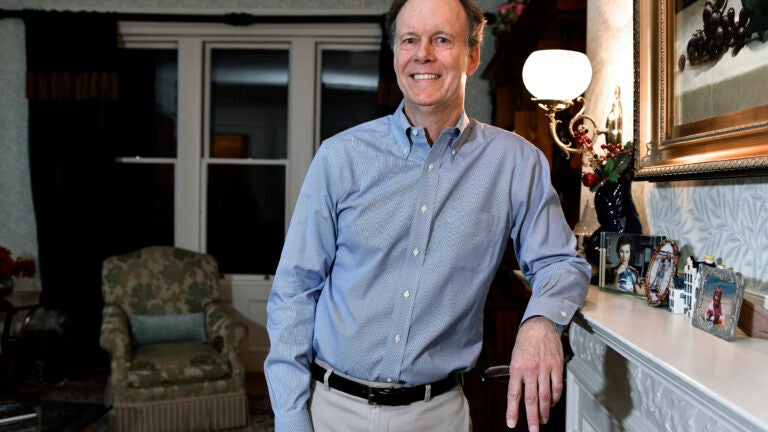 A Harvard doctor and researcher at Dana-Farber Cancer Institute was one of three scientists awarded the 2019 Nobel Prize in Physiology or Medicine early Monday morning. 
William G. Kaelin Jr. shares the award with Peter J. Ratcliffe of the University of Oxford and the Francis Crick Institute, and Gregg L. Semenza of Johns Hopkins University School of Medicine, for the trio's "discoveries of how cells sense and adapt to oxygen availability." The three scientists will split the $918,000 cash reward equally. 
The Nobel Committee said how cells adapt to changes in oxygen levels has been "long unknown." 
"They identified molecular machinery that regulates the activity of genes in response to varying levels of oxygen," the committee said of the three scientists. "The seminal discoveries by this year's Nobel Laureates revealed the mechanism for one of life's most essential adaptive processes. They established the basis for our understanding of how oxygen levels affect cellular metabolism and physiological function. Their discoveries have also paved the way for promising new strategies to fight anemia, cancer and many other diseases."
Kaelin, who also a senior physician at Brigham and Women's Hospital, was at home alone when the call came about the prize announcement.  
Congratulations to 2019 Medicine Laureate William Kaelin!

Kaelin was alone at home when the call came from Stockholm but sent us this selfie after the #NobelPrize announcement. pic.twitter.com/LRu3D5f29U

— The Nobel Prize (@NobelPrize) October 7, 2019
"I was aware as a scientist that if you get a phone call at 5 a.m. with too many digits, it's sometimes very good news, and my heart started racing. It was all a bit surreal," he told the Associated Press.  
Kaelin established his own research lab at Dana-Farber Cancer Institute and became a Howard Hughes Medical Institute Investigator in 2002.
The fundamental importance of oxygen has been understood for centuries, but how cells adapt to changes in oxygen levels has long been unknown. This year's #NobelPrize awarded work reveals the molecular mechanisms that underlie how cells adapt to variations in oxygen supply. pic.twitter.com/rsPYDH9NQ8

— The Nobel Prize (@NobelPrize) October 7, 2019
2019 Medicine Laureates William G. Kaelin Jr, Sir Peter J. Ratcliffe and Gregg L. Semenza have identified molecular machinery that regulates the activity of genes in response to varying levels of oxygen.#NobelPrize pic.twitter.com/LiExfH74rh

— The Nobel Prize (@NobelPrize) October 7, 2019
At normal oxygen levels, HIF-1α is rapidly degraded by the proteasome (2). Oxygen regulates the degradation process by the addition of hydroxyl groups (OH) to HIF-1α (3). #NobelPrize

— The Nobel Prize (@NobelPrize) October 7, 2019
https://twitter.com/NobelPrize/status/1181144415164874752