Weather
Boston ties its single-day snowfall record with Blizzard of '22
Saturday's storm dropped 23.6 inches of snow on the city.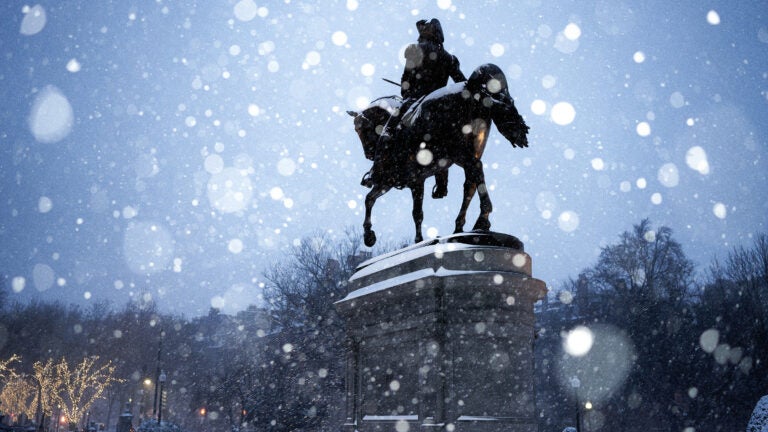 The Blizzard of 2022 was just an inch shy of setting a record for the most snow dropped in Boston in one day.
But the historic winter storm managed to tie Boston's record for the biggest single-day snowfall on Saturday, with 23.6 inches, according to the National Weather Service. Although the storm's total snowfall was 23.8 inches, .2 inches fell at the start of the storm on Friday.
The last time Boston saw 23.6 inches of snow in a single day was Feb. 17, 2003, according to NWS records. The weather service, whose records date back to 1892, takes its official snowfall measurements at Logan International Airport.
Some responded to the NWS' announcement of a snowfall record tie on Twitter, saying the Jan. 29 storm deserved the top spot.
"Give the storm the record of the biggest snowfall over a 24h period," said one person.
"Round it up to 2 feet and give them the damn record!" said another person.
Saturday's historic snowfall came just days before the anniversary of the iconic Blizzard of 1978, which happened on Feb. 6 and dropped more than 27 inches of snow onto Boston over the course of 32 hours.
On Sunday, local meteorologist Dave Epstein highlighted some of the past month's weather records, reporting the:
Fourth snowiest January ever
Seventh biggest storm ever
Largest (tied) one-day snow total since 1872
"In Boston, January 2022 will go into the record books as a somewhat colder than average month, but MUCH snowier than average. [Eighth] snowiest month ever, 4th snowiest January ever, 7th biggest storm ever, and largest one-day snow total all since 1872. #WeatherWisdom," Epstein tweeted Sunday.
Newsletter Signup
Stay up to date on all the latest news from Boston.com