Sports News
Marty Walsh thinks an IndyCar race could still be in Boston's future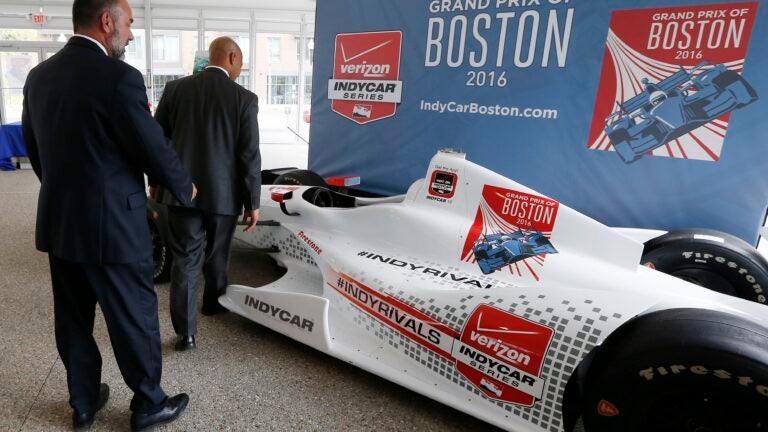 Mayor Marty Walsh isn't done with the idea of bringing an IndyCar race to Boston some day.
Less than a week after the planned Labor Day weekend Boston Grand Prix collapsed, Walsh issued a joint statement Thursday with Mark Miles, the CEO of IndyCar's parent company. Their message: Maybe some other year.
"Boston has an open door for new and innovative ideas that will benefit the city's future. While it is disappointing that IndyCar will not race in Boston this year, we look forward to continuing our work together to bring IndyCar to Boston in the future. Boston has always been a great partner for IndyCar and we are confident that with a strong local promoter the race can be a great success," the statement read.
The call for a strong local organizer for any future race comes during a tough breakup with the organizers of the canceled Labor Day event.
Grand Prix organizers harshly criticized the city's political processes as the race fell through last week amid permitting issues. A member of Walsh's administration, meanwhile, told The Boston Herald during the divorce: "They were the most disorganized group I've ever seen." That, even though some of the mayor's own political consultants were working on behalf of IndyCar.
And in its reference to an "open door for new and innovative ideas," the statement may also reflect some of the public discourse in the last week over whether Boston is too quick to say no to certain ideas. The Grand Prix's cancellation came less than a year after Boston 86'd its Olympics bid. Critics of the IndyCar race have countered that Boston should take pride in saying no to ideas that have not earned the public's confidence.
Last May, IndyCar signed an agreement with the city to hold the race in the Seaport starting this September, and for up to five years.