Sports News
The Kraft Group part of team that bought UFC for $4 billion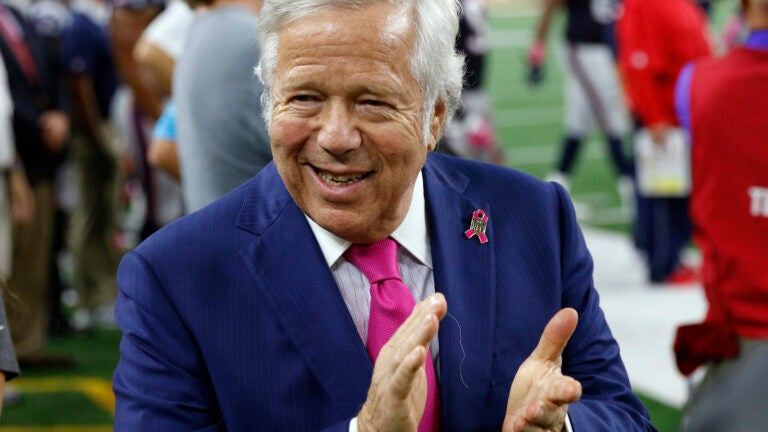 The Kraft Group is part of a team of investors that purchased the Ultimate Fighting Championship (UFC) on Monday, according to New England Patriots spokesperson Stacey James.
The mixed martial arts league was purchased by Hollywood agency WME-IMG for $4 billion, The New York Times reported late Sunday night. UFC and WME-IMG confirmed the deal in a release on Monday morning.
WME-IMG had previously asked "well-heeled investors" to chip in funds to finance a deal to purchase UFC, and one of those investors was the Kraft Group, ESPN reported last month.
The Kraft Group, founded by Robert Kraft, already owns the New England Patriots and the New England Revolution.
UFC, which promotes mixed martial arts fights, has turned into a global sports behemoth 23 years into its existence. The fighting league recently held its UFC 200 event to an arena full of fans in Las Vegas, and has found marketable stars in fighters Ronda Rousey and Conor McGregor.
UFC President Dana White has previously been seen with Kraft on the sidelines of games.
Me and Mr Kraft coming up with the game plan for 2 night 🙂 @Patriots vs Tampa Bay!!!! pic.twitter.com/AoOqk3mII7

— Dana White (@danawhite) August 16, 2013
Indeed, UFC 200 brought out a who's who of stars, including one of the most well-known players in the Kraft Group's repertoire: A star quarterback by the name of Tom Brady.
https://twitter.com/danawhite/status/752082475518726144