Sports News
Former Red Sox bidder, Dodgers owner Frank McCourt to buy storied French soccer club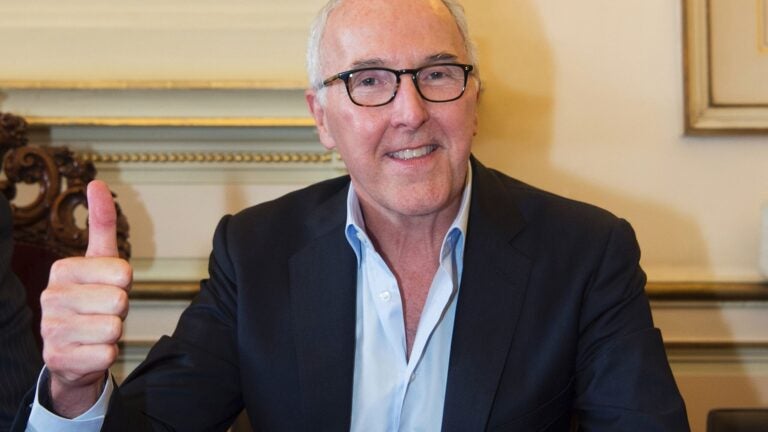 Frank McCourt, the Boston-born real estate mogul who unsuccessfully bid early this millennium to buy the Red Sox and later tumultuously owned the Los Angeles Dodgers, is set to expand his sports portfolio and buy the storied French soccer club Olympique de Marseille.
According to reports, he's buying Marseille for 40 million euros, or less than $45 million. Marseille has had a less remarkable run in recent years but is one of France's more successful clubs, having won the country's top league nine times, as well as one European Cup.
McCourt was a Boston real estate developer who in the 1980s gained control of several acres of land in what would eventually become the Seaport District.
The property was used as parking lots, but McCourt's more ambitious, longer-term plans for the site included potentially building a new baseball stadium if he bought the Red Sox during the early-2000s sale of the club. That didn't happen; the Red Sox were ultimately sold in 2002 to a group led by John W. Henry (who also owns Boston.com). Henry, incidentally, has also found a place on the global soccer stage as the principal owner of England's Liverpool Football Club.
McCourt and his then-wife and business partner, Jamie, used the Seaport land as collateral for a loan to help finance their $430 million purchase of the Los Angeles Dodgers a couple of years later. They eventually lost the property in the process, and the land is now being developed on a wide scale for a variety of uses in the heart of the booming waterfront neighborhood.
McCourt owned the Dodgers from 2004 to 2012, a tenure that ended explosively. With the club saddled in debt and the McCourts expensively divorcing, things grew ugly between McCourt and Major League Baseball, highlighted by the league accusing him of "looting" the team of $189 million for personal purposes.
Still, McCourt made out pretty well, eventually selling the club for more than $2 billion after filing for bankruptcy protection — upwards of $1.5 billion more than he paid for the Dodgers.