Technology
Cambridge License Commission to Propose Regulations That Could Target Uber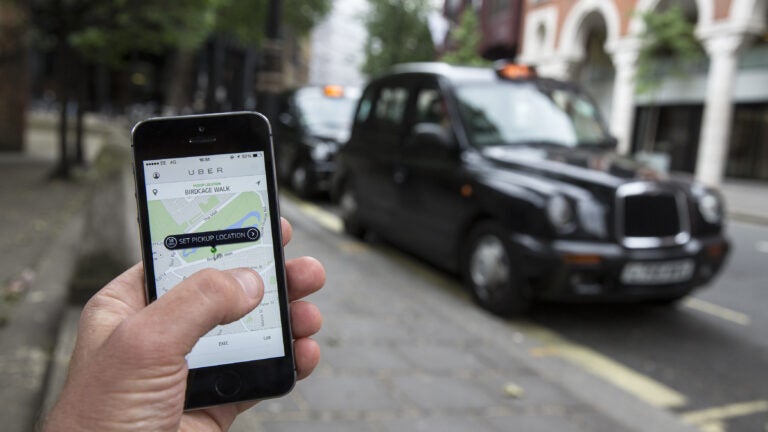 Uber, the popular service that allows users to call for a ride on their smartphones, is facing fresh opposition from the City of Cambridge.
Cambridge's License Commission will meet tonight at 6 p.m. to discuss proposed new regulations that Uber says would cause it to end operations in the city.
The regulations would impose penalties on ride services using technology that is not registered with the city's hackney division, which oversees taxi services, starting with $100 fines. That would presumably apply to Uber's technology. The regulations would also require any ride service not registered with the city—again, like Uber or its competitor Lyft—to charge a minimum of $50 per ride. You can see the draft regulations in full here.
Uber, based in San Francisco, posted an article on its blog Monday calling users to attend the license board meeting. Uber framed the issue as unfitting for Cambridge, writing: "For a city known for its innovation and progressiveness, it is shocking that Cambridge would cling so blindly to the past and ban an innovation that thousands of its residents and small businesses value and use on a daily basis.'' Uber also says the new rules were drafted without public input.
The License Commission did not respond to a call; we will update this article if it does.
Cambridge has previously challenged Uber's operations in city limits, gaining the state's support in an effort to shut down operations in the city for violating taxi regulations. However, the state eventually reversed course after public outcry and the city later lost an appeal in court.
In an interview with Boston.com, Uber's Boston General Manager Meghan Verena Joyce said Cambridge has not approached the company to negotiate or try to reach a middle ground, at least not since she's been in the position. Joyce said she is hopeful the proposed regulations "can facilitate that conversation.''
Uber and similar services have been at the heart of several regulatory discussions recently. In Seattle this week, the city reached a deal with the services and taxi companies which will allow more taxis to operate and require companies like Uber to carry insurance. Earlier this month in Colorado, meanwhile, the state became the first to officially regulate companies like Uber and Lyft, also requiring more in the way of insurance and for drivers to register with the state's Public Utilities Commission.
More locally, BostInno has reported recently on sting operations in Boston that have resulted in tickets for Uber drivers.
While Uber is very popular with its users, its opponents argue the lack of regulation poses a safety risk for drivers and users. Taxi drivers have been among the most vociferous opponents of Uber, having protested worldwide, including in Boston. They argue they are put at a disadvantage because of Uber's lack of regulation.
Update:The Boston Business Journal interviewed Cambridge City Manager Richard Rossi, who said the city is "not trying to make it so Uber cannot be allowed in Cambridge.'' He said Tuesday's meeting represents the beginning of a process of figuring out the right way to regulate services like Uber. The licensing board said on Twitter that there will be no vote today, and also said it had met with Uber on Tuesday. (Uber had previously told Boston.com Cambridge had never reached out to negotiate.)
[fragment number=0]
[fragment number=1][fragment number=2]